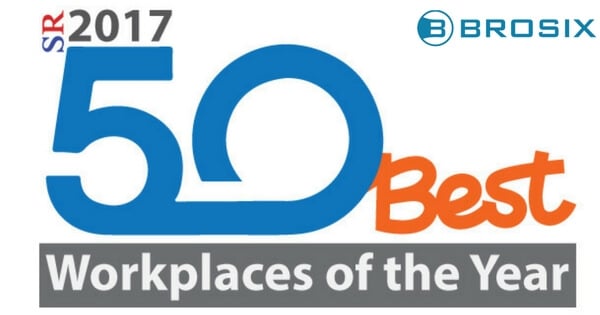 Brosix Recognized as one of the 50 Best Workplaces of the Year 2017
November 7, 2017 News



The strength of any business lies not only in the quality of the products and services it offers, but also in the strength of its team. That's why we at Brosix are exceptionally proud to announce that the Silicon Review recently recognized Brosix as one of the 50 Best Workplaces of the Year 2017. The award is an annual initiative at the Silicon Review to recognize leading organizations in human resources and talent development from across multiple industries.

Brosix CEO and co-founder Stefan Chekanov knows the importance of cultivating talent through a spirit of openness, collaboration and innovation. In an accompanying in-depth interview he shared the insights he has gained in these areas over the years at Brosix. This award comes as a consequence of years of hard work, so we encourage you to read more about the journey until now and where Brosix is headed in the future.