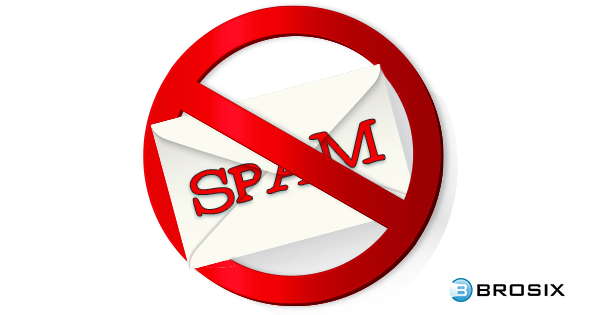 Is IM Spam Becoming a Problem? Things You Need to Know
October 25, 2017 Instant Messaging



As an avid email user, you know one thing to be true: there is no way of completely stopping spam. Even if you have the right filters in place and keep your email address well guarded, you could still run into this problem at some point.

IM spam may not be as big a problem as email spam right now – but it could be – and the right application will help you get ahead of the spammers before it becomes a major issue.

IM spam will be able to carry viruses just like emails, but trying to block this is hopeless because spammers can easily move to another script and start spamming again as soon as they're caught and their site is destroyed.

The key is for businesses to control their IM networks. This is why it is so important to find a business IM client that can give you the support you need.
Controllable Features
To start with, your business IM client should offer you the ability to control IM use by employees. With this, you never have to worry that your employees are doing something that could lead to IM spam. For instance, you can control who they allow into the company network.
You could completely deny IM use to those who have no reason to use it, while some employees could be restricted to using internal IM only with coworkers.
Without controllable features, you never know what your employees will do. Remember this: it only takes one mistake by one person to cause a serious spam problem.
Contact List Management
A business IM client should also offer you the ability to allow and block users. This way you can allow employees to IM through a single, secure server such as Brosix.com.
Brosix lets a business choose a list of authorized users and keeps all others out, ensuring that all file sharing and chatting remain within the company. This is an area in which many enterprise IM applications comes up short.
Activity Log
You may also want to keep tabs on your employees' instant messaging activities. A top-notch business IM client will allow you to monitor in detail all activity, including file transfers as well as messages.
If any employees are trying to sneak in some chatting unrelated to business, you'll know about it. With Brosix.com, every voice call, chat, and file transfer is traceable so that you know exactly what your employees are up to in the IM network. You shouldn't consider this a bad thing, but instead something that will protect your company as a whole.
Final Thoughts
At some point, you may realize that IM spam is becoming a major problem. It may never catch up to what you are dealing with in regards to your email inbox, but it's every bit as annoying when it happens.
If you're beginning to realize that spam is taking over your instant messaging network, it's time to adjust your approach. This means many things, including the search for an application that provides controllable features, contact list management, and an activity log.
What are your thoughts on IM spam? Is this an issue you have dealt with in the past? Is it something you are concerned about dragging you down in the future? Share your personal experiences with this challenge in the comment section below.