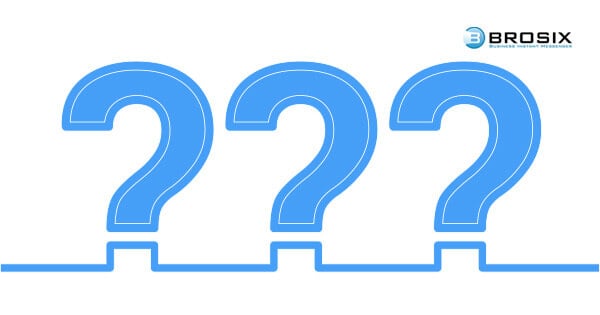 Why Do Companies Hesitate to Use an Instant Messenger?
May 5, 2017 Instant Messaging


The usage of Instant Messenger
Instant messaging rose to popularity around the year 2000, giving individuals the ability to communicate in real time with people all over the world.
Despite the fact that instant messaging has been growing in popularity for more than 15 years, some companies are still hesitant about making it a mainstream form of communication.
How to Make the Change
Are you part of a company that continues to avoid the use of a business IM? If so, it's important to take a few key steps:
Pinpoint which employees are most hesitant about using the application
Learn why these people are opposed to IM communication
Provide advice on how to use instant messaging, including a breakdown of the many benefits
Make it easy for every employee to get involved.
While all of these steps are important, it's essential to make it as simple as possible to get involved with an instant messaging program.
Some employees are so familiar with other forms of communication, such as email and the telephone, that they fight against making a change. Even though they realise that an IM could improve the way they communicate, they don't want to make a change in fear that it will take too much time or present unique challenges.
Fortunately, it's easier than ever for companies to implement an IM solution. In fact, once the network is setup, new employees can get involved within a matter of seconds.
From there, don't hesitate to provide feedback on how to use the application. For example, Brosix Whiteboard  and File Transfer features are extremely popular. Once workers realise what these features can do for them, they'll be more likely to get involved.
The Future is Now
Although instant messaging has not been around as long as other forms of communication, this technology continues to make a big push into the workplace.
If you're part of a company that is hesitating to use an instant messenger, this information should help you formulate a strategy for overcoming this challenge.