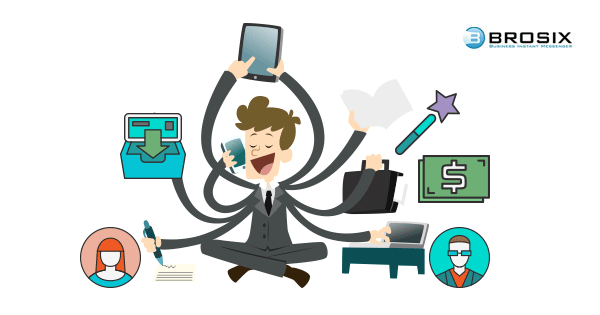 Use Technology to Boost Business Productivity
On the surface, working in a more productive manner sounds easy enough. However, as you attempt to make this change, you'll soon find that there are many challenges standing in the way.
Just the same, making your business more productive as a whole is not a simple task, as it requires a concerted effort and the implementation of the right strategy.
Optimal utilization of resources is tricky, but technology can be a helping hand in realizing your long term goals. For example, allowing employees to use productivity apps on their smartphones and tablets for work purposes can yield great results.
Here are just a few of the more basic tips to increase productivity using technology:
Cloud Services: A lot of businesses are still reluctant to use modern day cloud services and apps. Using cloud services can simplify the work flow for employees. Collaborative editing and sharing of files are powerful features. Simply use a free solution like Google Docs for managing Word, Excel and PowerPoint documents – or you can use the Office 365 suite from Microsoft. With these tools at your disposal you can sync and share files with ease. No more sending files through email.
Mobile Apps: It's a mobile and tablet first environment out there. Companies should encourage employees to use productivity apps like QuickOffice, Dropbox, Teamviewer, Zamurai and Clear among others. These apps have been developed to make life easier when you're working.
Communication Tools: Being in constant touch with your colleagues on an important project or a strict deadline can make all the difference. You can deploy corporate instant messengers for quick and effective communication. This would minimize the need to wait for email replies. Real time communication is the key here.
How to Take the First Step
There is a big difference between saying you want to use technology to boost business productivity and actually doing so. It all comes down to one thing: taking the first step in the right direction.
Here's what you need to do: settle on one idea that will allow you to take your productivity to the next level.
For many, this means implementing a high powered enterprise instant messaging application. With this approach, everyone on your team can communicate in a fast and efficient manner, thus improving productivity across the board.
Once you are up and running with an IM tool, you can begin to use a variety of features, such as screen sharing and video chat, to take your productivity even further.
Conclusion
There are people out there who continue to work in an unproductive manner, thus wasting many hours every day. You don't want to go down this path in the future.
There are many types of technology that can give you the boost you have been looking for. With the right approach, it won't be long before you and your entire team are working in a productive manner – and that's exactly what you want.
What steps have you taken in the past to boost business productivity? Do you have any tips that others can follow to reach the same level of success? Share them in the comment section below!