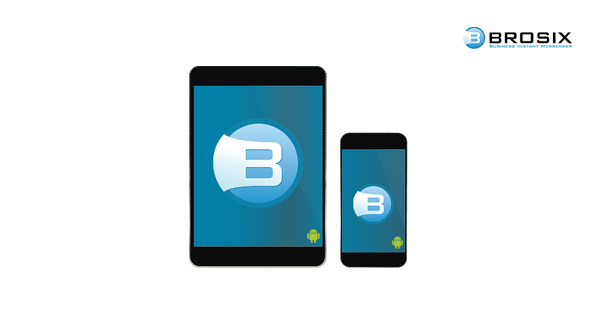 Using Brosix on the Go
December 29, 2016 Instant Messaging



Have you had a chance to download the iPhone or Android version of the Brosix instant messaging application yet?

The application can either be used as an instant messenger for work or with the public or free version on Brosix. The program works with your existing logins for either the enterprise or personal versions of Brosix.

This makes it so easy for employees to stay connected to co-workers back at the office or around the world while they are on the go. Many people are traveling for the holidays, but still need to work or finish some projects. Brosix Instant Messenger is a great tool, which lets you finish the work at the end of the year.

If an employee is traveling or running work errands, leaving their Brosix Instant Messenger running on their phone makes it possible to still have chat and instant messaging conversations from their iPhone or Android phone.

Using the application on your phone makes it so easy to stay connected and be a part of the work process are thing that many business people need on their daily basis.
To download the mobile applications for Brosix, be sure to check out these links:
Brosix Instant Messenger features are text, video, audio chat, offline messages. The mobile application allows sharing geo location, phone calls and all that with the secure encrypted connection.
Brosix plans to improve its mobile application interface in 2017 together with the desktop interface.
Synchronization of various devices work and access is a general focus of our working plans for the coming year. The multiple devices synchronization will help users work to be more productive. The procedure will also keep chat chronology saving on the devices used.