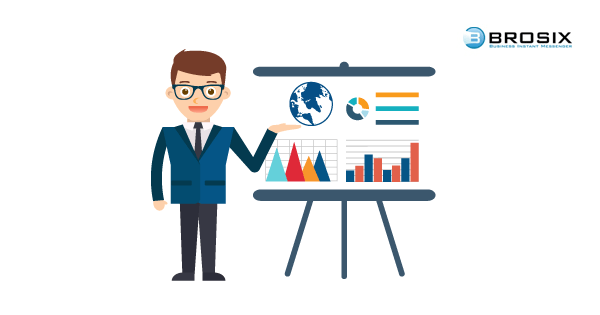 Using Brosix for Presentations
December 7, 2016 Instant Messaging


Using Brosix for Presentations: Video and Audio
Welcome back to the how to use Brosix to give free presentations series.  Today we are going to look at how to do an audio presentation element and a video presentation.
To use Brosix to do an audio conference preset simply:
Send ahead your presentation outline to the participants ahead of time.
Use Brosix to connect to each of the users who will be participating in the presentation.
Turn on the audio chat feature to speak to all of your users at the same time.
Hold real-time Q&A after the presentation.
Report to your boss what a miracle worker you are, and be showered with praise.
To use Brosix to do a conference or presentation
Follow steps 1 and 2 as above, but when you send the outline ahead of time be sure to verify that your users have webcams.
Turn on the video chat feature to speak to all of your users at the same time.
Continue with steps 4 and 5 as above.
The costs of everything is going, and travel is no exception. Right now businesses are looking for ways to get things done without spending. A great way to do this is to cut travel, but presentations need to be made to clients and offices across the world. That means you have an opportunity to be a superstar (or at least an asset) by showing your bosses how to meet both of those seemingly conflicting goals with one tool.
Which tool? Brosix of course
Today's piece is on sending a text presentation in PowerPoint to be shown
All you have to do is this:
1. Make your presentation, complete with its audio narrative and save it to your computer.
2. Use Brosix's file share to send your presentation to trusted co-workers who can show it or set it up as a kiosk.
Stick around for part two where we will examine audio and video live presentations.