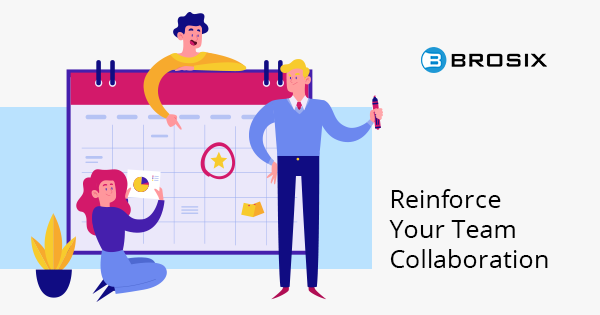 Use a Virtual Whiteboard to Reinforce Your Team Collaboration
Every workplace needs the right tools to both stimulate creativity and enhance productivity. For visual learners, that means pictures, graphs, charts, demonstrations, and more. These aids, however, can actually go a long way towards keeping all your employees interested, engaged, and productive.
Today, interactive technology plays a vital role in boosting visual collaboration in the workplace. A virtual whiteboard, for instance, can advance creativity and engagement – strengthening team communication. And by pairing this technology with a business instant messaging solution, you not only have the visuals to enhance how your team collaborates, but the tools to streamline how your team communicates.
Up Your Creative Advantage
They say a picture's worth a thousand words. And if you've ever tried to discuss presentations, strategies, metrics, or KPIs without the corresponding visuals, flow charts, graphs, or diagrams, you know it's an uphill battle. Factor remote teams into the equation and you don't just need the ability to visualize the numbers. You also need the ability to share and deliberate them across distance and in real time.
A physical space to share ideas, import pictures and files, highlight important details in a variety of colors, and add comments and captions can make for powerful brainstorming sessions. What's more, by drawing shapes, diagrams, flow charts, and graphs, you can change the way you stress objectives or present performance indicators. And it can all be done regardless of whether the team's in one office or scattered across the globe, and with the advantage of real-time communication.
Boost Engagement
If you're relying on email to collaborate on and send presentations, communication is one-way – costing you time, energy, and productivity.
A virtual whiteboard, on the other hand, allows for real-time discussion of and interaction with the material in the presentation. Each team member has the ability to have their voice heard, emphasizing the positives and offering input on things to add, remove, or change. By making adjustments in real time as each team member contributes insight, team engagement in the collaborative process is strengthened. What's more, by eliminating the hassle of sending the presentation, waiting for comments and updates, resending it for approval, and waiting again on the final word, you can focus on delivering a perfect presentation.
Strengthen Communication
When workers are better engaged, team communication benefits as a whole. These days employees are often spread across different offices and locations, sometimes in different time zones or countries. And a virtual whiteboard allows you to keep your remote workers more than just engaged, but in the loop. They'll have access to the same material being shared with those physically present – ensuring team unity and cohesiveness. And by discussing in real time via a voice or video call, communication is more democratic and inclusive. Everyone can move forward together with the assurance of being on the same page.
Reexamine How You Revise
Using a virtual whiteboard allows your team to reexamine the nature of revision. When your team can make clear and continuous improvements as the conversation unfolds, adjustments are streamlined and more efficient.
Imagine you're discussing a graph or a pie chart, but the optics aren't clear or the statistics are off. With multiple voices discussing the visuals in real time, not only is the mistake more likely to be pinpointed more quickly, but the updates can be made and affirmed more accurately and efficiently. And by adding notes highlighting important points, or including URLs to important information, you aren't just enhancing clarity, accuracy, and direction, but further reinforcing team communication and collaboration in the process.
In Conclusion
The work environment today demands a variety of tools to streamline and enhance communication. But in order for teamwork to be truly unified, spirited, and efficient, collaboration needs to be inclusive and real-time. Brosix Instant Messenger, for example, provides the best of both worlds – a real-time enterprise communication solution and a host of features and tools to reinforce team collaboration.
Brosix's virtual whiteboard feature allows you to expand how you produce, demonstrate, and share information – giving your team, and especially your visual learners, an opportunity to better grasp information and concepts. And by pairing it with real-time communication tools, both the presenter and participants, wherever they're located, can more actively engage themselves and contribute; boosting team communication and collaboration and driving performance.