Translate Brosix website to your language
Brosix Instant Messenger is looking for translators. We want to translate Brosix web site to several languages. The primary web site is: www.brosix.com/ Requirements:
You should be native speaking the language you translate to
You should be familiar with Internet, especially with Instant Messengers. You should frequently use at least one IM.
Some knowledge of HTML will be a plus
Please provide details about your language and technical (IM and Internet) skills and specify your rate. Contact us via e-mail:
printAddress( "translate" );
How to translate?
The website is hosted with WordPress, a content management system. All web site editing is conducted via a web browser.
You will have to translate every page content and navigation menus.
When you log in, you will see the Dashboard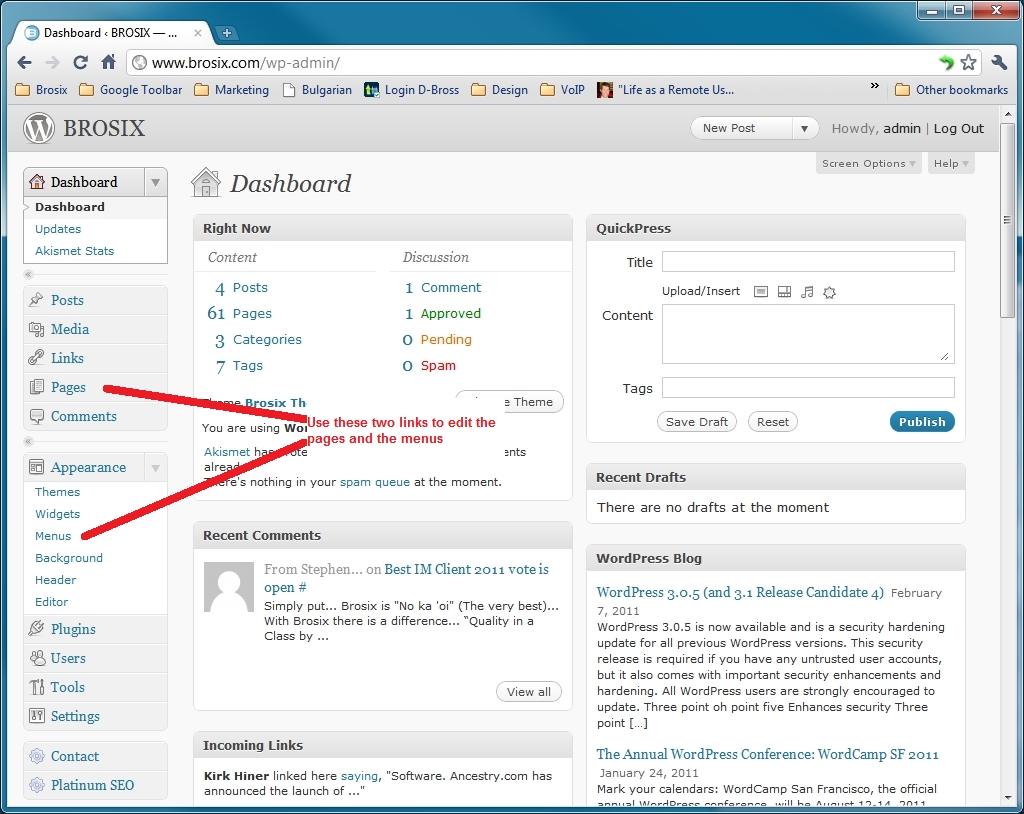 Edit Pages
Open the list of pages. Click on a page to edit it.
Edit Page Title and Page content. You can preview your changes without to save them. Please, make sure you click the Update button to save your changes.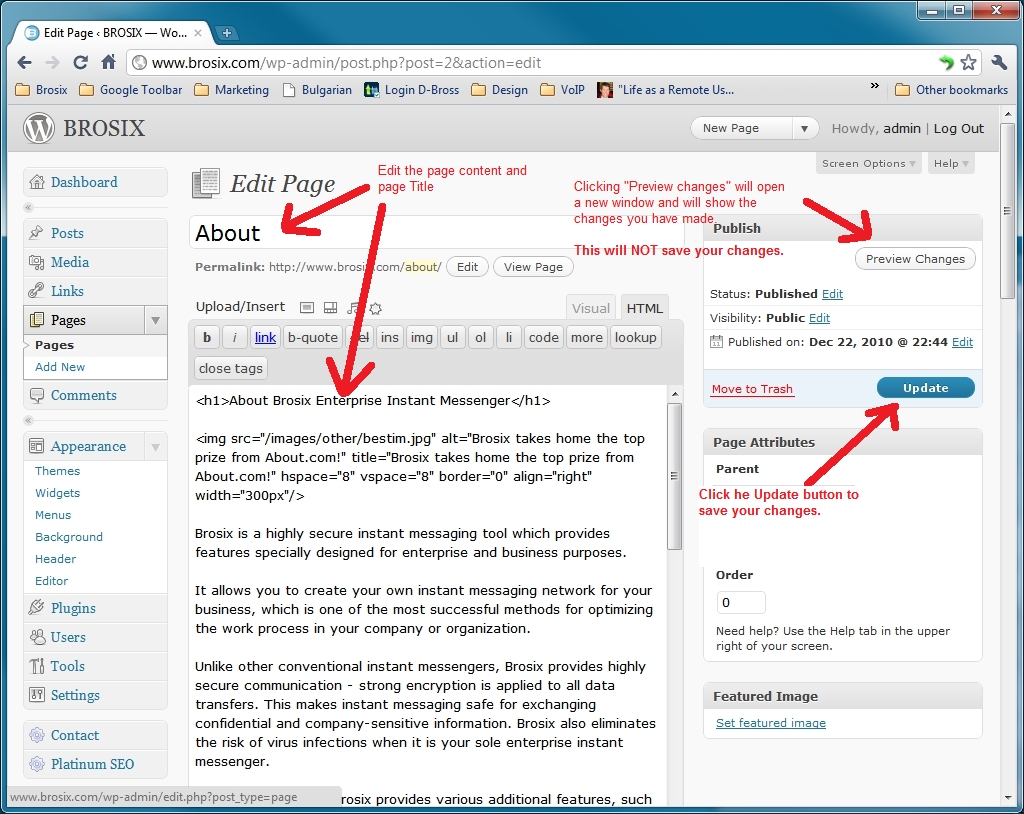 It is important to edit Page Title, Page Description and Page Keywords. Please, leave the original english keywords and add some of their translations. Not every keyword may be relevant in your language.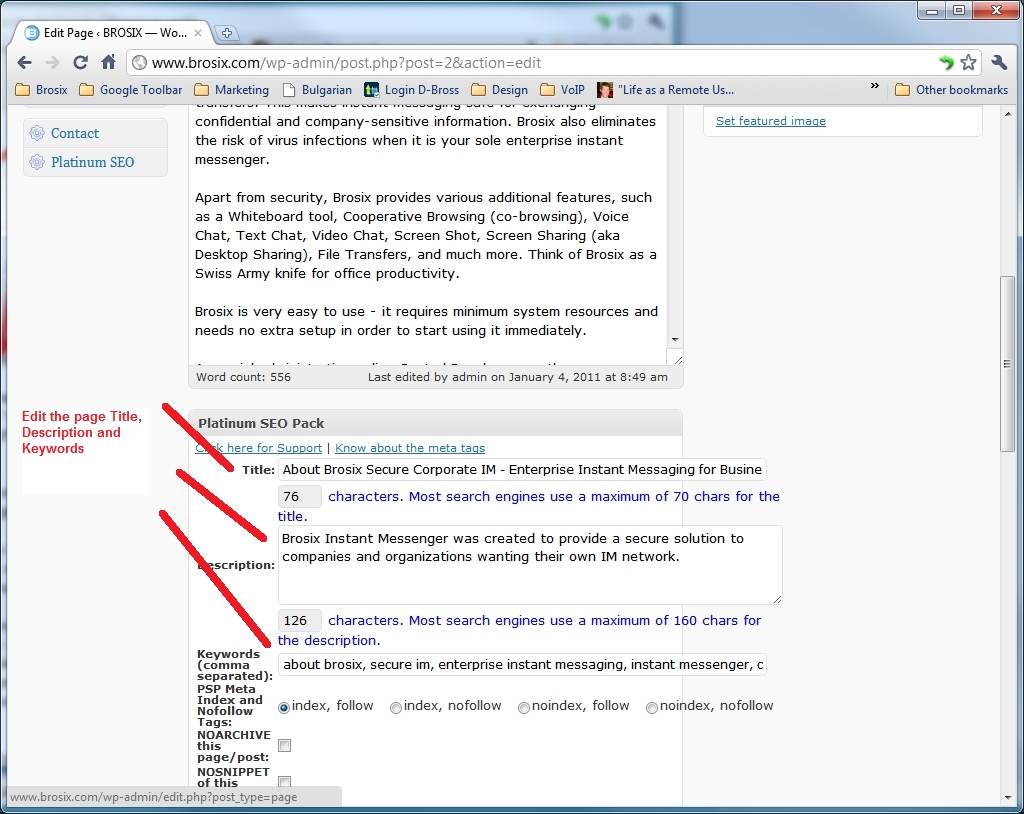 Edit Navigation Menus
Open the list of menus and select the menu you want to edit.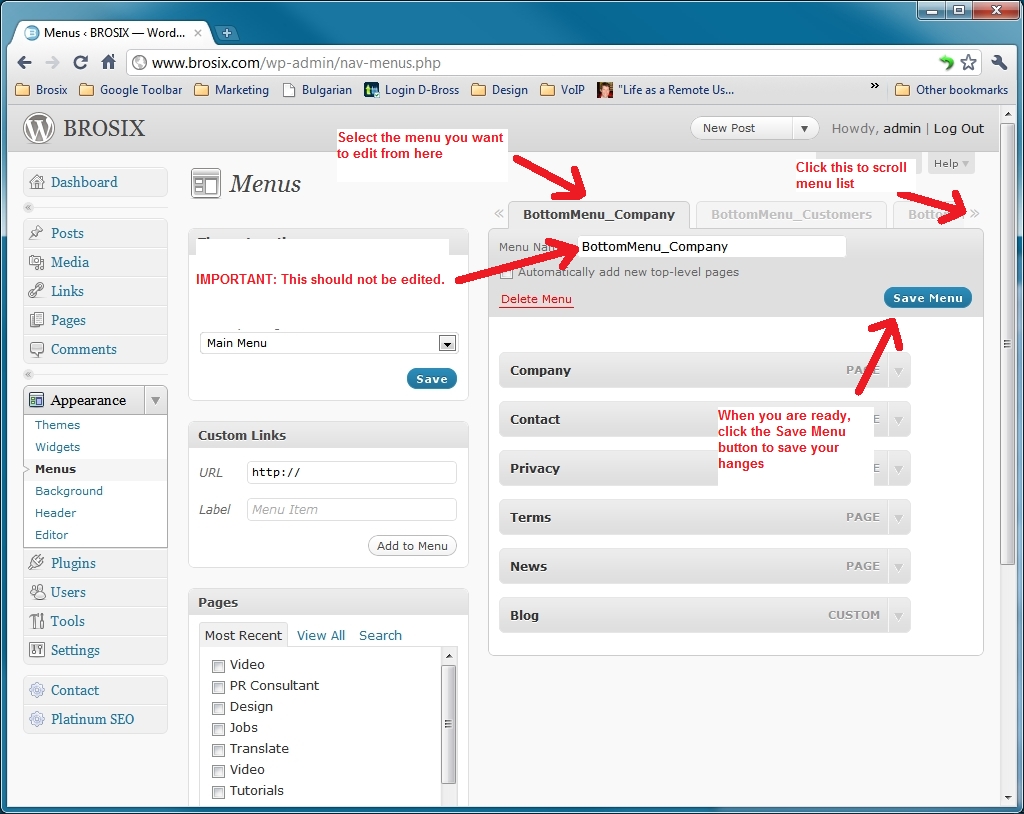 For each menu item edit its label and title. The label is the short text displayed in the menu. The title is the little bit longer, descriptive text displayed when the mouse moves over the menu ite.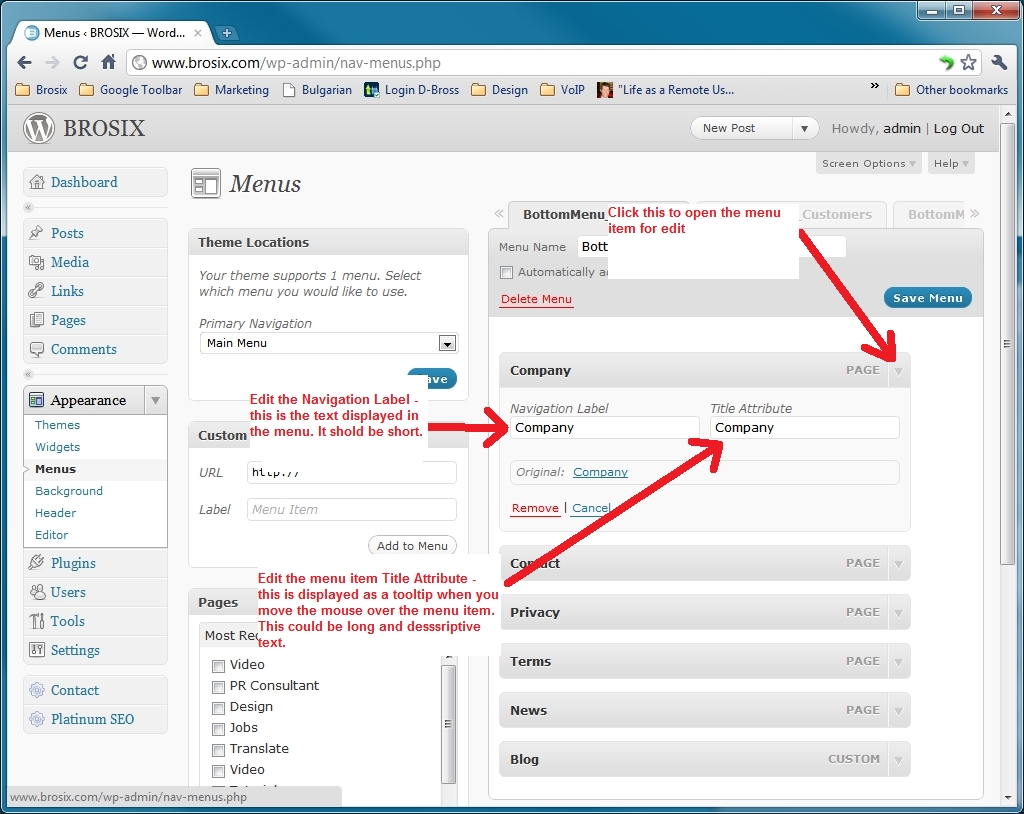 Don't forget to click the Save button to save the menu.
IMPORTANT: Please, make sure you preserve all formatting and page layout during the translation process.
If you have any questions, please don't hesitate to contact us.