Increase Your Business's Productivity – Upgrade to Brosix Enterprise Edition!
With Brosix Enterprise subscription plans, businesses benefit from their own secure and fully administrable private team networks.
Brosix Enterprise features are designed with business communication in mind, and help facilitate team communication and collaboration.
Trusted by thousands of companies


Brosix Enterprise plans are exclusively created to support secure corporate
communication with full administrative abilities for private network users.
Benefits of Using Brosix Enterprise Plans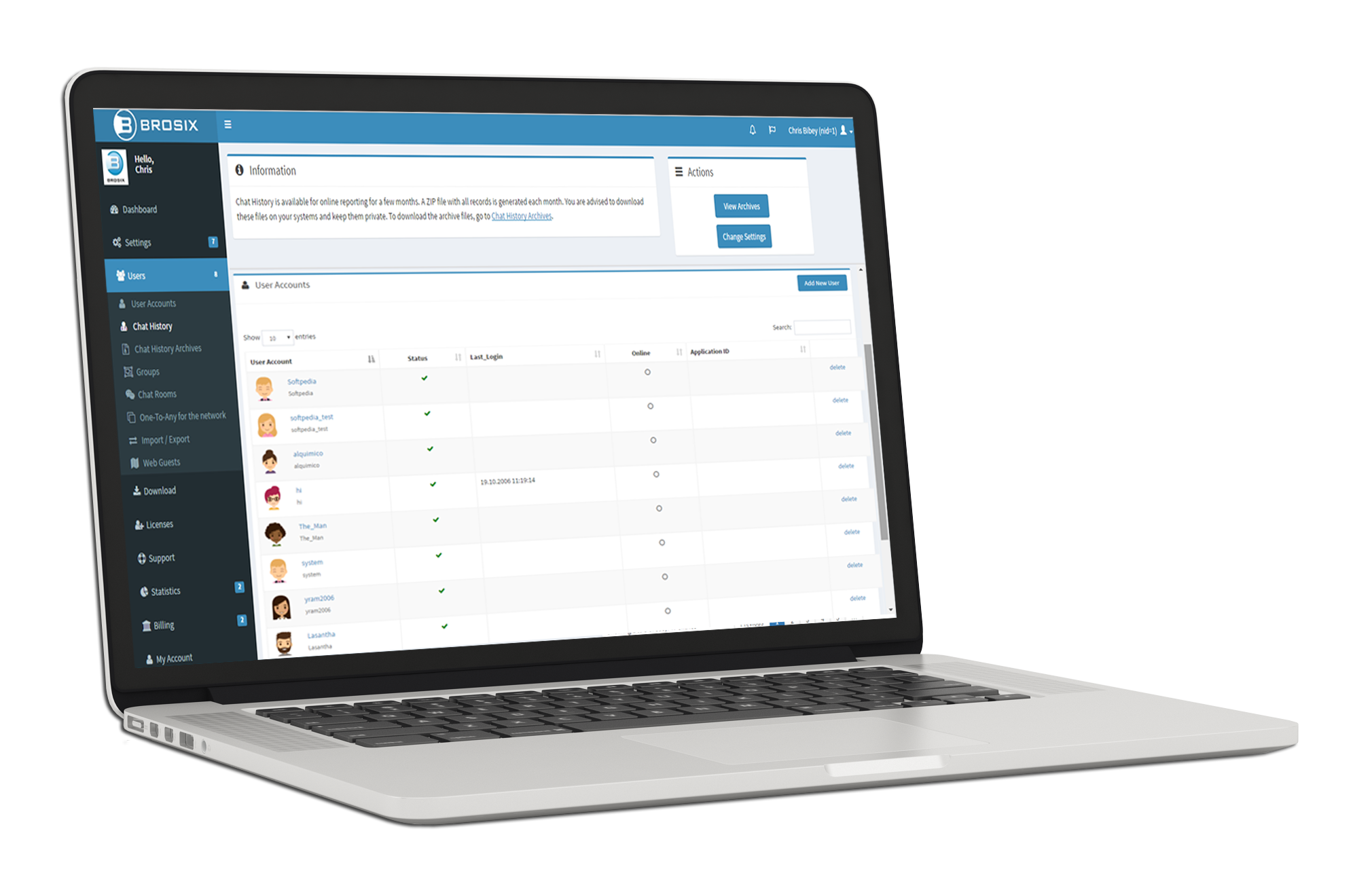 Personalization and Technical Support in Corporate Plans
Private Messaging Network
Private Brosix networks for instant messaging ensure safe internal communication through full data encryption. A Brosix closed chat network is the best way to have secure internal communication while using a comprehensive package of messaging and collaboration features.
Chat History Archive management
User activity monitoring is available to record user communication. Administrators can review chat history at a later stage, which helps network participants to stay focused on their work.
Enterprise Network Control
Network administrators have full control of features in their local private groups.
Administrators can manage user actions and activities. This security feature facilitates better network management.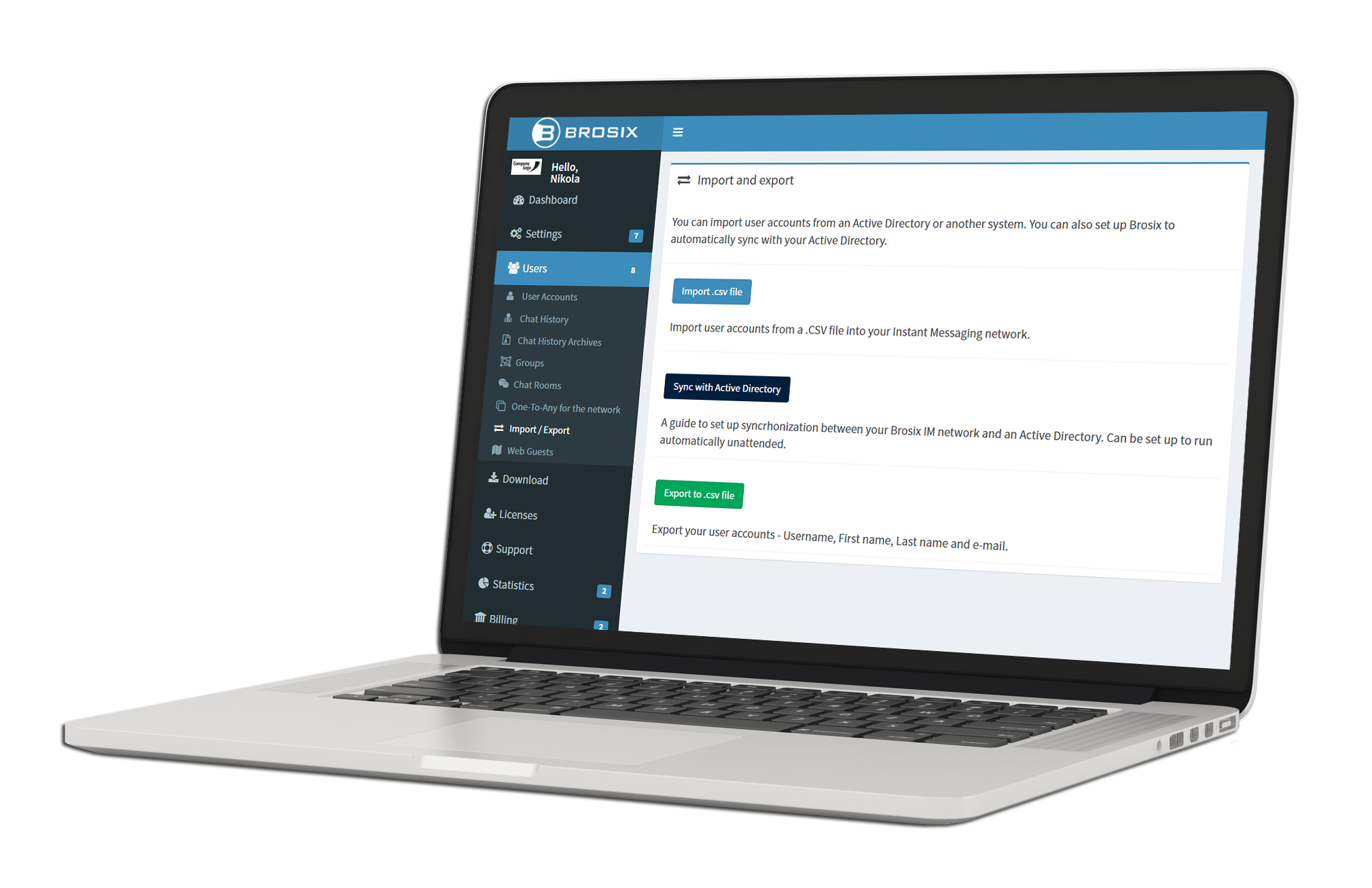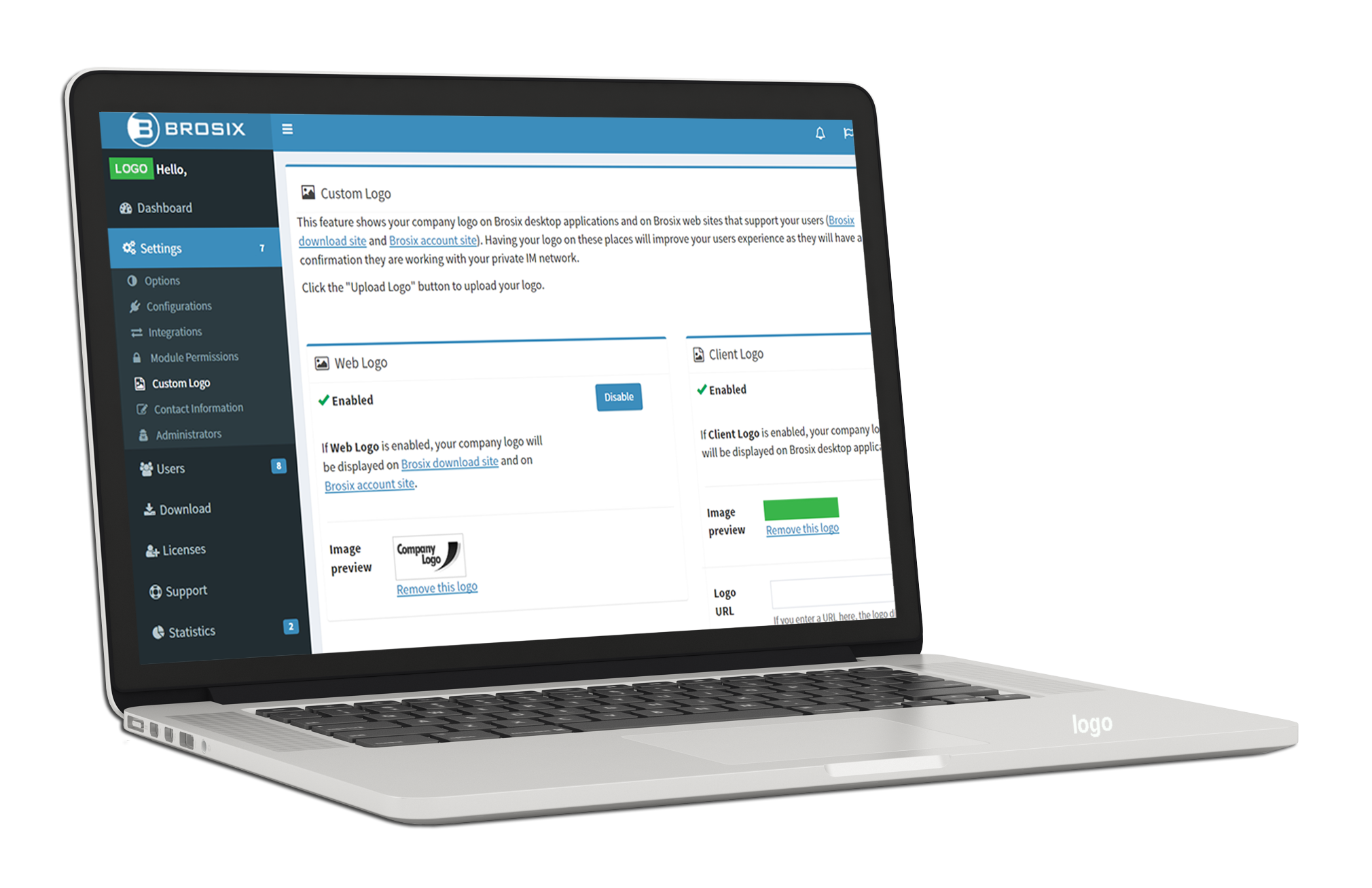 Personalization and Premium Support
Brosix offers premium technical support to all enterprise plan users for any questions or issues that may occur.
The Welcome feature allows network administrators to communicate with all network members by sending group announcements with a single click.
The Brosix Custom logo feature makes for better visual recognition on private Brosix networks by allowing businesses to display their brand logos.
Clients about Brosix Instant Messenger
Short review of Brosix pricing
$ 2.10/ per user per month
For teams that want to optimize their work process by using collaboration features.
Basic plan +
File transfer, Screenshot, Screen Sharing,
Audio and Video calls, Co-browsing,
Whiteboard and more
$ 2.99 / per user per month
For companies and enterprises that want a whole package with a lot of features.
Pro plan +
Broadcast message, Web guests,
Connect to external networks,
More integrations, More control options
Get your 30 day free trial of Brosix Enterprise and enjoy these amazing features:
Create your own closed team network
Share unlimited size data with applied encryption
Keep your shared work private in your network
All Brosix features activated
No credit card required
No long-term contracts – you can cancel any time
Features control, Contact lists management
Users activities log, Import/Export users
Interface personalization – Custom logo and Welcome module
Corporate installation
Support during trial period
Available for multiple platforms:
Windows, Mac, Linux, iPhone, Android