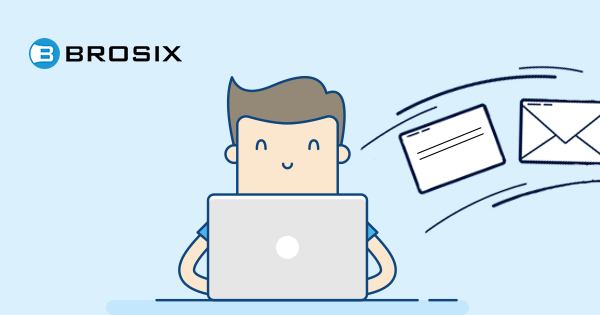 File Sharing vs. P2P File Transfer
Today, the internet offers a number of ways to both share and send files. If you've heard terms like "file sharing" and "file transfer," you may have wondered what the difference is. While file sharing and file transfer both allow you to share and send files, it's important you know how they differ so you can make the best decisions regarding the transfer of your or your enterprise's data.
What is File Sharing?
File sharing generally involves uploading a file to a cloud-based system, where any number of users with access to the system can then retrieve the file. Cloud-based technology includes some household names which you've likely heard – Apple's iCloud, Dropbox, and Google Drive to name a few. Cloud storage technology has become increasingly popular as an enterprise solution for its ease of use, convenient backup alternative, and storage immortality.
Most cloud-based systems allow users to simply drag and drop files between their devices and the storage system. Files can be uploaded and accessed from anywhere with an internet connection and by anyone with access to the system – especially convenient for teams distributed across geography and time zones. Often, the cloud is used as a secondary storage option for businesses, providing a crucial backup of important files and documents. The files are stored on servers at a remote location – a real life-saver in the case of emergency. What's more, file-sharing through cloud-based technology offers the opportunity to bypass the risk of purchasing additional hardware which could soon be obsolete. You pay for the capacity and performance your business requires, and your provider shoulders the burden of keeping the technology up to date.
What Are the Drawbacks?
You should know, however, that using a cloud-based alternative as your primary means to share files comes with some risks.
When you share your files on a cloud service, the data is typically taken outside of your enterprise's IT environment. As a result, you're surrendering control of potentially sensitive data and information to a third-party, naturally leading to concerns surrounding the security and privacy of data stored remotely. Not only could the data be mishandled by the cloud service provider, but as such platforms are multi-user, the likelihood increases of sensitive information making its way into the wrong hands by way of user error or carelessness. As these seven infamous breaches signify, data shared via the cloud is not without significant internal and external security risks. Regardless of whether or not you're using a cloud-based platform, make sure you're taking measures to protect your data.
In addition to the security risks and depending on the cloud provider you choose, there could be a bandwidth allowance. Many cloud storage services have such an allowance and if your enterprise surpasses this allocation, the extra charges could be significant. If your business transfers a large amount of data, these additional costs can really add up. Simply put – the more space you need for your data, the more you'll pay.
Lastly, if you're considering using a cloud-based file sharing platform, make sure that you not only retain ownership of your data, but that if necessary, the data can be easily transferred or converted into other systems. This isn't always case.
How Does P2P File Transfer Differ?
File transfer via peer to peer (P2P) technology is really quite simple. As opposed to sharing files via a cloud-based platform, P2P file transfer is the process of sharing digital data from one device directly to another. In order for this file transfer to take place, both users either need to install P2P software, or be using software with a P2P function. As the speed of the file transfer depends only on the internet connection, it is one of the fastest available ways to transfer data.
Why P2P File Transfer Could Be Better For Your Business
P2P file transfer could offer your enterprise numerous benefits, not least of which include enhanced safety and security, as well as improved efficiency.
Due to the security risks involved with cloud-based file sharing, many companies are holding back from the use of external file storage sharing services. P2P file transfer, however, offers a much more secure means of transferring data, as files sent and received using this method remain on the users' network. Not only does this essentially eliminate the middle man, but also the risk of data being mishandled or exposed to outside threats.
In addition to the security advantages, and provided you have a stable internet connection, P2P file transfer is quick and efficient. Email, as an example, requires you to first select a client, upload the file (provided it's within the size limits of your provider), send it, and only once the recipient has successfully downloaded the file, wait for confirmation of receipt. With P2P file transfer, however, the transfer takes place directly between the two parties, includes automatic confirmation of receipt of the file, and happens in real time within seconds. The hassle of transferring a file via email is a thing of the past, while the extra steps of uploading to and retrieving from a cloud-based system are eliminated.
So What Are Your Options?
Transferring data online, especially when it's sensitive, can be a headache. Email can be slow and inefficient, while the cloud isn't without security risks and possible bandwidth limitations. Today a number of programs offer peer to peer file transfer solutions. Brosix is one such alternative – offering easy and efficient P2P file transfer through a secure enterprise instant messaging platform.
One of the biggest benefits of file transfer with Brosix is that – regardless of the number of files to send or their size – it's unlimited. The only limitations you'll face are the storage capabilities of your device and your internet bandwidth. Better yet, it's included in a comprehensive package of enterprise communication and collaboration features.
Brosix's end to end data protection covers all data transferred on its network through data compression and encryption using the 256-bit data encryption algorithm. What's more, Brosix utilizes the antivirus software on your device to scan each sent and received file. And if that's not enough, its private instant messaging network gives you the peace of mind that only authorized users have access not only to the data you wish to transfer, but to the platform itself.
In Conclusion
How you decide to share or transfer files ultimately depends on the specific needs of your enterprise. But if you're only utilizing cloud-based technology, you could be exposing your data to unnecessary breaches and mishandling, as well as costly and inconvenient bandwidth limitations. Thanks to advances in technology, transferring data via P2P file transfer is safer, more efficient than ever, and could be the right option for your business.