Text Chat, Text Conference, Chat Rooms
Lightning fast File Transfer
Screen-sharing, Screenshot
Voice Chat, Video Chat, Whiteboard
Encryption of all communication channels
---
You can find here instructions how to run Brosix portable.
Brosix Windows Messenger Download
1. Save the Brosix Setup file
A window will appear asking "Do you want to run or save this file?" Click "Save" to download the file. When the download is complete, click on "Run".
If you're using Windows 10, Windows 8, Windows 7 or Vista, at this point you may see a User Account Control window. Please click "Continue".
2. Installation is complete
After installation Brosix will automatically start with the icon in both the task-bar and the tray-icons area.
Allow Brosix to pass through your Windows Firewall when it asks.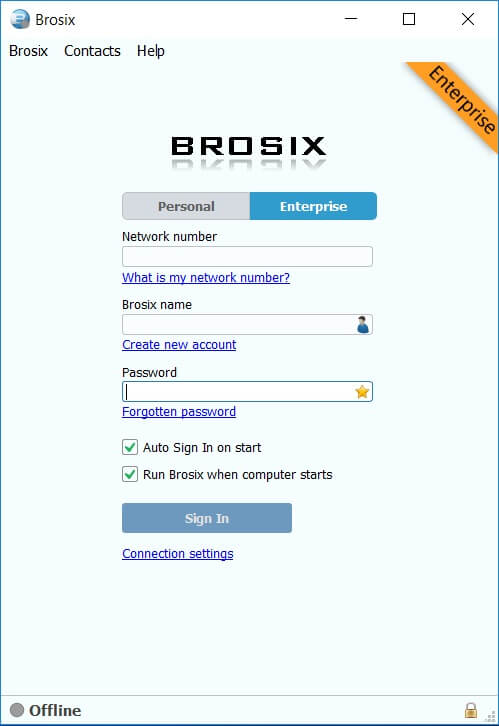 ---
System Requirements
For computers with a Windows operating system, Brosix runs on Windows 10, Windows 8, Windows 7, Windows Vista, Windows 2008 and Windows 2003.