Instant Messaging Features
Instant Messaging Features
Brosix is an Instant Messaging Software for Businesses, providing encrypted, real-time communications, across multiple applications, to streamline how day-to-day business gets done. No more messaging over insecure applications. No more down time, waiting for time-sensitive information. Secure, instantaneous chats, meetings, and team collaboration that are easily archived and retrievable. No more endless searching for past communiqués.
With three levels of Brosix IM available, "Start-up", "Business", and "Premium", every company, from a "Small Business" to a "Multinational Corporation", will benefit by increased efficiency and functionality in communication functions. Each level represents an expansion in features and flexibility, making it easy to customize Brosix IM to each client's specific, current requirements…and to easily adapt to developing needs as they arise.
---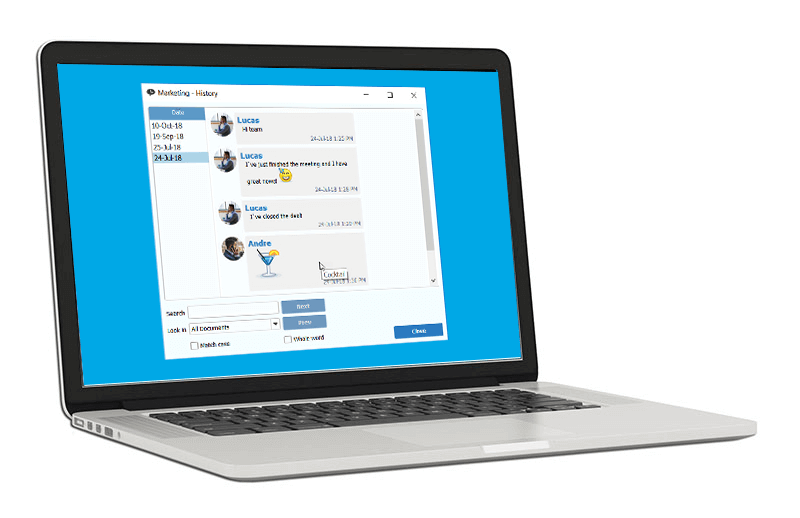 Messaging features
Send fast, easy and secure instant messages to your contacts. Better yet, all messages are encrypted.
Your messages to offline contacts are delivered the next time the recipient appears online. The security level remains encrypted.
Browse your chat history for easier information workflow organization. No need to track records of previous conversations.
Mark your availability by showing your status, which is the best way to alert your contacts whether they can reach you or not.
---
Group messaging features
Hold real time conversations with multiple members of your network, increasing your communication productivity.
Send announcements to all contacts in your contact lists.
Keep track of multiple chats in one window for effective use of your screen space and faster chatting.
---
Team Collaboration Features
Securely exchange sensitive files of unlimited size. The messaging application automatically compresses files and starts a P2P transfer.
Browse together with your co-workers, keep interactive discussions and parallel productivity every time you need to share browsing.
Send a screenshot for a fast and interactive option to share an immediate picture of your work or browsing history with co-workers.
Share your screen for quick visualization of your accomplishment and fast explanation. A perfect solution for remote work.
---
Chat Features
Voice chat makes communication easier, faster and more personalized. Sometimes a quick call is all it takes!
Video calls adds an even more personal touch to the communication flow. The video chat is a perfect substitute for a live meeting.
Visualize ideas and graphic concepts during your conversations with Whiteboard, an interactive messaging feature.
Real-time monitoring for typos incorporated into the chat window. The Brosix spell check feature is available for the most popular languages.
---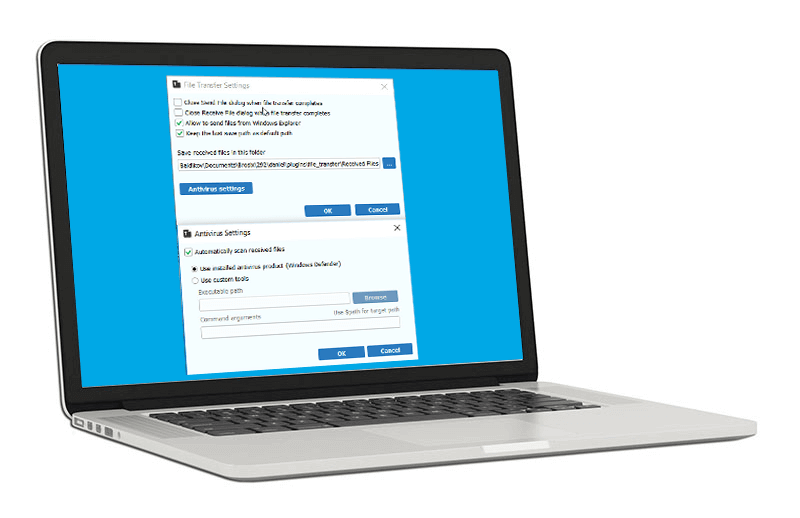 Supplementary Messaging Features
Brosix is available on multiple platforms – Windows, Linux, Mac and Web Client.
Brosix will scan the data received using the antivirus software installed on your device. This allows for secure data transfer.
Brosix does a "Silent install" which requires no user interaction. You will streamline the installation process for Brosix desktop app.
Brosix will be automatically updated with each new version released. The application is constantly upgraded with new features.
---
Try out the Brosix IM features today!