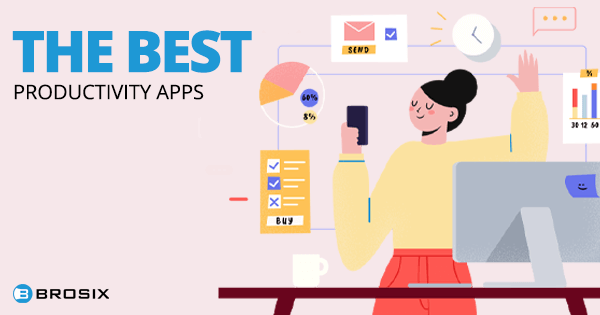 30+ Best Productivity Apps to Get More Done in 2022
There's no excuse to not be productive. Smart applications, tech tools, and services are capable of boosting productivity in many different realms, such as improving team collaboration, streamlining business processes, and enhancing personal efficiency and effectiveness.
Productivity apps are essential today. Whether you want to communicate more effectively, take better notes, more efficiently manage tasks, projects, documents, and collaboration, or just live and work smarter altogether, there's an app for it.
But with so many productivity tools to choose from, where do you begin? To help you out, we've highlighted the best apps and software in their respective fields.
Read on for 30+ of the best productivity apps to help you get more done in 2022.
Real-Time Communication and Instant Messaging Apps
1. Brosix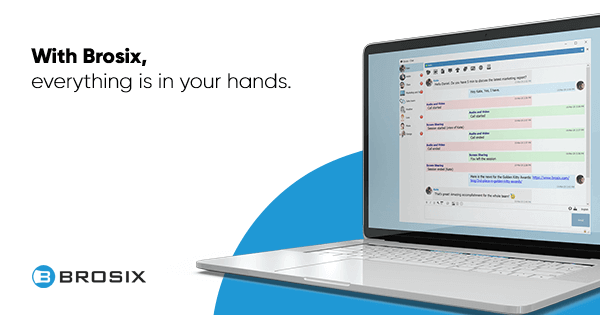 Available on: iOS, Android, macOS, Windows, Linux, Web
Brosix is an all-in-one instant messaging software that increases team communication and efficiency, reduces overhead, and guarantees data security.
Brosix gives you a private Team Network that lets you manage nearly every aspect of your internal communication and collaboration.
From the Web Control Panel, you can authorize user access to the platform, set multiple administrators, and establish individual data security permissions. Control who can chat with whom, who has access to which features, and from which apps users can access the network to create a custom collaboration space tailored to your business.
You get 1:1 text messaging, group chats, voice and video calls, and an unlimited chat history that you can search by keyword or date. Each Brosix Network is fully encrypted featuring peer-to-peer channels and the option to integrate your anti-virus and malware software.
Broadcast messages to handpicked audiences, share your screen and grant desktop access, transfer files with no upload limits, and launch dynamic whiteboard presentations. Efficient teamwork and communication are never more than a click away. It's also a good idea to use this software to keep an eye on employee performance and difficulties teams might experience.
Brosix integrates with Zapier and Integrately so you can streamline productivity across all your favorite apps and services.
Brosix Pricing: Free Team Network for up to 3 users; $4 user/month for unlimited accounts and collaboration tools; $6 user/month for unlimited control
2. Twist
Available on: iOS, Android, Windows, Web
Twist is a team chat app designed to help remote teams manage the barriers to productive communication and teamwork. Twist organizes team communication into topic-specific channels with threads to ensure you never miss a relevant conversation. The threads are organized into an inbox that you can peruse like email. Preview your messages and browse chat histories. You also get direct messages, customizable notifications, and a handful of integrations with other productivity apps such as Todoist.
Twist Pricing: Free 1-month messaging history, unlimited users, and 5 integrations; $6 user/month for unlimited message history, file storage, and integrations
3. Franz
Available on: macOS, Windows, Linux
Too many messages in too many places are bad for efficiency. Franz fixes that by streamlining all your instant messages in one central hub. Franz integrates with tons of private and business messaging apps so you can easily and more effectively manage multiple communication channels and all your notifications. WhatsApp, Telegram, GroupMe, Office 365, and Discord are just a few of the apps that Franz syncs with.
Franz Pricing: Free for 3 services; $3.99/month for 6 services
Document Management Apps
4. Google Drive
Available on: iOS, Android, macOS, Windows, Web
Cloud-based platforms for communication and collaboration are a great way to ensure both personal and professional productivity. These days, Google Drive is one of the best. In addition to file sharing and syncing, you get document creation and management, collaboration, and 15GB storage for free. And it can be integrated with almost every app under the sun.
Create docs, sheets, slides, forms, and more and then easily share the link to efficiently collaborate with others in real time. Its drag-and-drop interface makes it a breeze to move files around. Google Drive syncs across all your devices so you can seamlessly access content from the web or mobile app on your phone.
Google Drive Pricing: Free 15GB storage; $2/month for 100GB storage
5. Dropbox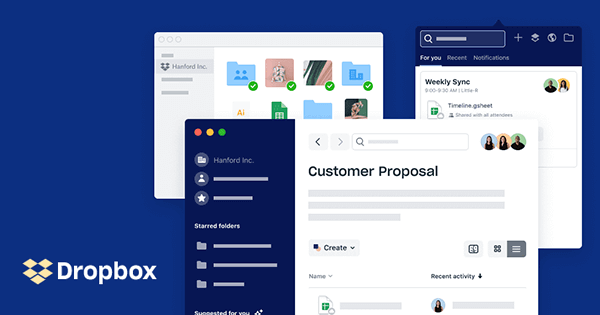 Available on: iOS, Android, macOS, Windows, Linux, Web
Another popular document management and storage app, Dropbox is Google Drive's main competition. You get the same core features as Drive, but a bit less in the way of features that might increase team productivity and collaboration. You can store all your documents, photos, and files. Assign roles, comment, leave feedback, and access your data from anywhere.
As its name suggests, Dropbox's interface is drag-and-drop. And you can drag and drop just about anything, including your entire PC. And while there is an app for Linux, Dropbox's major drawback is that you only get 2GB of free storage.
Dropbox Pricing: Free 2GB storage; $11.99/month for 2TB storage
6. HelloSign
Available on: iOS, Android, Web
Signing documents is a pain, especially when it involves printing, scanning, uploading, and sending. HelloSign removes the hassle.
With HelloSign, just add a photo of your signature, draw it directly on your device, or let the app generate a signature for you. You can quickly add signature fields to any document, then sign and send it. HelloSign integrates with Google Drive, Dropbox, and Salesforce to accelerate your workflows. There's a Gmail extension to sign documents straight from your inbox. You can even make templates for reusing documents.
HelloSign Pricing: Free 3 signed documents each month; $15/month for unlimited documents and 1 template
7. SwiftScan
Available on: iOS, Android
Your smartphone is the ideal device for scanning documents. But not all camera scanning apps are equal. For instance, in 2019, Kaspersky researchers found that Camscanner's Android app was harboring malicious malware.
Formerly Scanbot, SwiftScan deserves consideration thanks to its tight security protocols. It doesn't retain any of your data on its servers. It doesn't perform optical character recognition in the cloud. And if you're an iPhone user, the iOS version encrypts your PDFs.
It's also super easy to use and loaded with file management capabilities. You can choose to automatically deploy the camera upon launching the app or start scanning from your library. Enhance your scans with tons of filters, edit documents, and save scans locally or send them to one of 17 cloud services including Google Drive, Dropbox, and iCloud.
SwiftScan Pricing: Free with in-app upgrades; Pro from $99.99
Task and Project Management Apps
8. Trello
Available on: iOS, Android, macOS, Windows, Web
Trello is a web-based Kanban board app for managing projects. But while Kanban boards are typically associated with software development, you can use Trello to manage practically anything, like researching a vacation, planning a wedding, or tracking your own productivity.
Once you get your board set up – to do, doing, and done is an easy way to get started though there are tons of templates to meet your needs – you can add cards. Cards hold the information that you're tracking, such as the tasks in your workflow. Open the cards to add comments, deadlines, or specific files. Then drag them across the board as you advance. Trello's power-ups let you customize your workflows, with polls or integrations with apps like Google Drive or Slack.
Trello Pricing: Free unlimited boards, cards, members, storage, and 10GB attachments; $10 user/month for unlimited power-ups and different views
9. Proofhub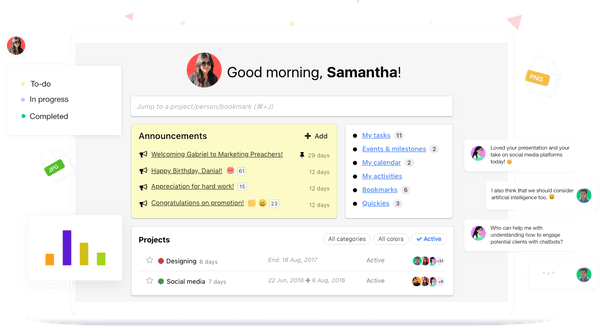 Available on: iOS, Android, macOS, Windows, Linux, Web
Proofhub is a project management app that replaces the need for multiple collaboration tools to track and execute projects. You can track tasks, coordinate work schedules, and carry on side conversations all from one place.
Proofhub features tons of different views – timelines, tables, Kanban boards, and Gantt charts – so your team can monitor everything in a way that best suits the project. A native calendar allows you to set recurring tasks and automatic reminders so you're always on top of your schedule. To stay efficient and deliver projects by their deadlines, Proofhub even provides a breakdown of how team members are spending their time. File sharing with proofing lets you collaborate on files in real time.
Proofhub Pricing: $45/month for unlimited users, 40 projects, 15 GB storage; $150/month for unlimited projects and 100GB storage
10. Monday.com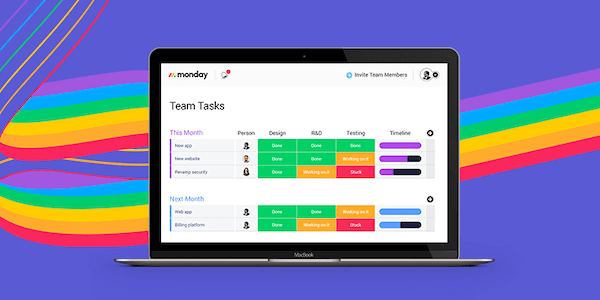 Available on: iOS, Android, macOS, Windows, Web
Monday.com is a cloud-based collaboration tool for building custom workflows to manage tasks and projects. Start by choosing from one of Monday's pre-made templates, or create your own. Add tasks, deadlines, team members, and any relevant project info. To keep track of it all in a way that suits your team, you can visualize work using different layouts, such as Gantt, Kanban, lists, tables, and timelines. You can connect Monday.com with tons of apps that you probably already use, including Dropbox, Zoom, Google Drive, and Outlook.
Monday.com Pricing: Free for 2 users; from $10 user/month for Gantt charts and integrations
Apps for Integrations
11. Zapier
Available on: Web
Zapier is a leading automation platform for moving info between the apps you use to automate tasks and streamline productivity. With Zapier, you can connect to more than 3,000 different web apps and services, access even more pre-made automation templates, or Zaps, and automate practically any workflow. Whenever something happens in one app, Zapier triggers an action in the recipient app. Automatically download your email attachments to a shared cloud storage provider, receive notifications inside your instant messaging apps, or custom-build Zaps that are tailored to your workflow.
Zapier Pricing: Free for 5 Zaps and 100 tasks per month; from $19.99/month for 750 tasks
12. IFTTT
Available on: iOS, Android, Web
Menial tasks gradually squash your efficiency and ability to perform effectively. But productivity apps like IFTTT (If This Then That) eliminate some of the inefficiency from your workflow.
Track your work hours in Google Calendar, get emails when cases are opened in Salesforce, and even trigger phone calls to yourself to get out of awkward encounters. By taking advantage of tons of pre-built integrations, or "applets," to automate menial tasks, IFTTT helps you get more from your favorite apps, services, and devices. Users can also custom-build their own applets combining the tasks and triggers that suit their needs.
IFTTT Pricing: Free for 3 applets for personal use; $3.40/month for unlimited applets
13. Automate.io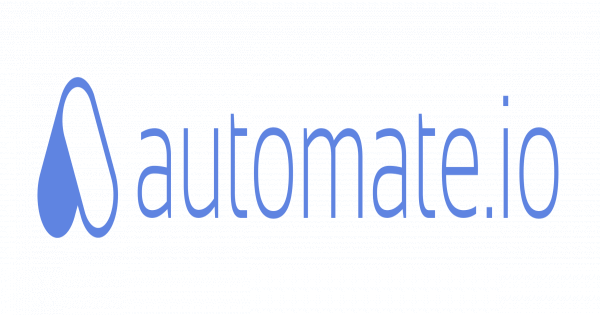 Available on: Web
Automate.io is an easy-to-use NoCode integration tool that helps you automate manual tasks and save your time. It has been used widely by experts from sales, marketing, tech, design, and other teams, including agencies, to build powerful and complex workflows.
It has integration with 300+ apps like Notion, Salesforce, Mailchimp, etc., and it comes with a library of automation templates based on the available integrations, which are super helpful.
The users can build simple bots between two or multiple apps and put their work on auto-pilot. Bots refresh at regular intervals unless you are manually pausing it; so, set up your trigger and action apps, and that's it. The drag and drop interface lets you create triggers and actions easily between apps.
Automate.io Pricing: Free for 5 Bots and 300 tasks per month; from $9.99/month for 600 tasks
Note-taking and List-making Apps
14. Evernote
Available on: iOS, Android, macOS, Windows, Web
Evernote is one of the top note-taking services around. If you're looking for an app to make you more productive, it's a must-try.
Evernote users can enrich their note-taking capabilities with photos, files, and to-do lists, which can then be turned into tasks and shared with other users. There's a web-clipper for saving sites, articles, and PDFs and a scanner for documents and business cards. Powerful search features allow you to search text, PDFs, and even handwriting. Evernote integrates with Gmail, Google Drive, Outlook, and other tools and syncs across all your devices to keep you organized wherever you are.
Evernote Pricing: Free for basic features and 60MB uploads per month; $7.99 for 10GB uploads and unlimited device sync; $14.99 user/month for business features
15. Todoist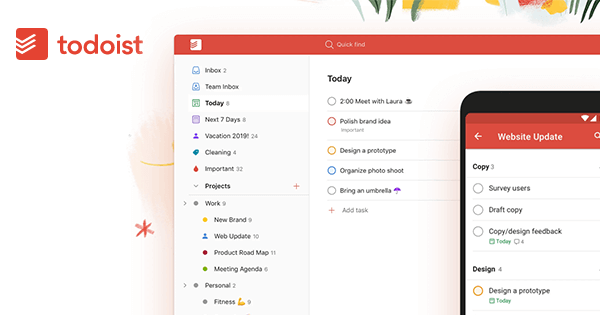 Available on: iOS, Android, macOS, Windows, Linux, Web
Todoist is more than just a to-do list app. It's a digital organizer, task tracker, and project manager all rolled into one easy-to-use platform.
With Todoist, you start by adding your tasks. You can break down tasks into sections and subtasks, as well as set priority levels, due dates, and reminders. If you're working in a team, you can delegate tasks to teammates and set notifications. There's a Kanban board for tracking progress, labels and filters for sorting through the clutter, and a host of visualizations so you can monitor headway and achieve real gains.
Todoist Pricing: Free for basic functionalities and 5 projects; $3/month year for premium features; $60 user/year for full-featured entire team access
16. Any.do
Available on: iOS, Android, macOS, Windows, Web
Any.do is a simple productivity app that functions as a hub for your to-do lists, calendar events, and reminders. Streamline your lists with color tags, priorities, due dates, notes, and attachments. There's even a voice entry feature for adding tasks on the go. Any.do features a native calendar, though you can integrate with other calendar apps such as Google, Outlook, and iCloud. For teamwork or family projects, you can share lists, assign tasks, monitor progress, and chat in real time. Any.do syncs your tasks and lists across devices so you're always in charge.
Any.do Pricing: Free; $2.99/month for advanced features
17. Otter
Available on: iOS, Android, Web
Otter is an AI-powered voice transcription app for your mobile devices. Otter uses your phone's internal mic, or a Bluetooth device, to record and automatically transcribe your work in real time. The smart app can capture meetings, interviews, lectures, and more, complete with punctuation, speaker IDs, and searchable text. You can annotate transcriptions, set up groups for sharing and collaboration, export recordings, and arrange it all into folders.
Otter Pricing: Free for 600 minutes of transcribed audio each month; $8.33 for 6,000 minutes of monthly transcription
Time Tracking and Productivity Apps
18. Toggl Track
Available on: iOS, Android, macOS, Windows, Web
With smartphones, social media, and the internet always at your fingertips, the workday is a minefield of potential productivity killers. Toggl Track is a time tracking software that helps you pinpoint distractions so you can navigate the day more productively.
Toggl Track syncs between your phone, desktop, and the web so you can track everything from the apps and websites you use to your time spent on tasks and projects. It's packed with features such as a Pomodoro timer, customization reports, idle time detection, and invoicing. Browser extensions and integrations let you track directly from apps such as Todoist and Trello. The best news is that it's free for teams of up to 5 – perfect if you're a freelancer.
Toggl Track Pricing: Free for teams of up 5; from $9 user/month
19. Time Doctor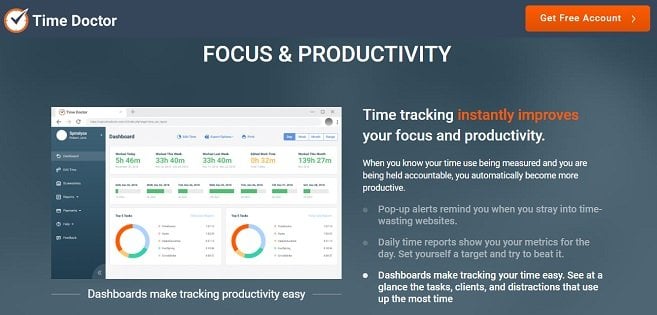 Available on: iOS, Android, macOS, Windows, Linux, Web
Time Doctor is a leading productivity tracking software for all types of companies. Time Doctor combines a wide range of business-specific features enabling you to manage everything from teams of digital nomads to large enterprises and hybrid workspaces. Monitor web and app usage, track breaks and time spent away from the computer, and set alerts for idle time or to remind employees to stay away from time-wasting websites. Custom analytics reports for both managers and employees help the team identify weaknesses and make improvements.
Time Doctor Pricing: $7 user/month for unlimited tracking; $10 user/month for integrations and payroll; $20 user/month for client access
20. Clockify
Available on: iOS, Android, macOS, Windows, Linux, Web
If you're on the lookout for something even simpler than Toggl Track or Time Doctor, check out Clockify. It's a totally free time tracking and timesheet app for tracking hours across tasks and projects. With Clockify, you can log hours manually or with the stop/start timer.
Invite teammates to the platform, monitor productivity on the dashboard, and export and share reports broken down by day, activity, and user.
Add events from your Google or Outlook Calendar and sync up with other apps like Trello, Asana, Teamwork, and Todoist so you can see exactly where your time goes.
Clockify Pricing: Free
21. Apploye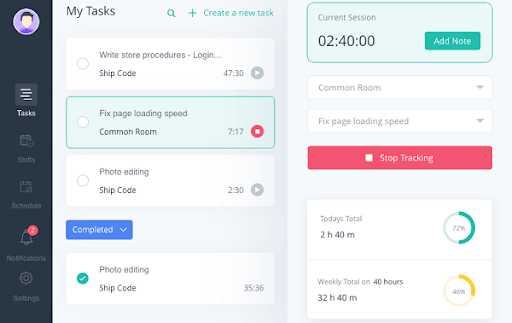 Available on: Android, macOS, Windows, Linux, Web, Chrome Extension
Apploye is one of the most refined timesheet apps that boosts employee productivity with a handful of features. From automatic time tracking and manual time entry to timesheet management or Pomodoro timer- Apploye got you all covered when it comes to harnessing the true value of time.
Besides, it provides remote tracking features such as screenshot monitoring, Apps, and URL usage to help the employees stay on track no matter where they are working.
Unique features like instant screenshots and Live feed are available at Apploye, as are project and client features. In addition, it provides a dashboard with employee performance comparison and seamless user experience.
Apploye Pricing:
Solo: $4/user/month
Standard: $5/user/month
Premium: $6/user/month
Elite: $7/user/month
The prices listed above are on a monthly basis. You can grab a straight 50% discount if you opt for Yearly plans.
Social Media Management Apps
22. Buffer
Available on: iOS, Android, macOS, Windows, Web
Buffer is an all-in-one social media management app that allows you to create posts, track performance, and engage your audience. If you're running a business or just juggling other duties, Buffer is one of the best ways to ensure your social doesn't succumb to other tasks.
You can link to all your social channels – Facebook, Twitter, Instagram, LinkedIn, Pinterest, and more. Draft posts, get feedback, and revise before publishing. For maximum productivity, add your posts to the queue and automate publishing to all your channels from a single dashboard. Measure performance with analytics reports and get recommendations on how to grow your reach on Instagram, Twitter, and all channels important to your audience.
.
Buffer Pricing: Free for up to 3 social channels; $15/month for 8 social channels and 100 posts; $35/month for analytics
23. ContentStudio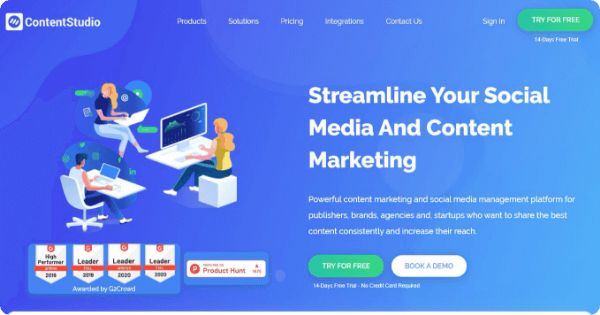 Available on: iOS, Android, Web
ContentStudio is a content management app that streamlines your social media and content marketing from one place.
By giving you access to the trendiest content on the web and tons of social media platforms, ContentStudio allows you to more effectively curate content and manage your marketing efforts.
In addition to helping you tailor your posts to meet different social media platform requirements, ContentStudio lets you search GIFs, videos, and images, suggests appropriate keywords and hashtags, and even adds translations if you're posting to a global audience.
You can manage your content by calendar or list, or sort it further through filters such as account, status, team member, or post type. A stack of analytics tools keeps you up to date on performance.
ContentStudio Pricing: From $49/month
Collaboration Apps
24. TeamViewer
Available on: iOS, Android, macOS, Windows, Linux
Sometimes you need to diagnose a problem. Other times, you just need a hand configuring your device. In such cases, support suite applications like TeamViewer offer a hands-on approach to remote tech support.
With TeamViewer, customers or employees only need to click the link you provide them to run the app's Quick Support on their device. Users can share their screen, share and access files, and leave notes remotely on computers. TeamViewer allows for multiple users on-screen and hosts can easily hand off access or take control, making the process of handing over tickets or cases a breeze. With 30 languages available, you can provide support to practically anyone anywhere.
TeamViewer Pricing: Free for personal use; from $49 month for business users
25. Zoom
Available on: iOS, Android, macOS, Windows, Web
While Zoom's explosive growth may be slowing, the video conferencing software has become a mainstay over the past year. That's because Zoom has ensured productive meetings and collaboration for teams, students, and individuals during the COVID-19 crisis.
Zoom offers free 40-minute meetings for up to 100 participants. You get built-in call recording, screen sharing, and text chat where you can share files and keep side conversations going. While Zoom's paid plans run on the pricier side, Zoom scales the call quality to avoid dropped calls if you're on a shaky connection.
Zoom Pricing: Free 40-minute meetings for 100 participants; $14.99 per host per month for unlimited meeting length
26. Whereby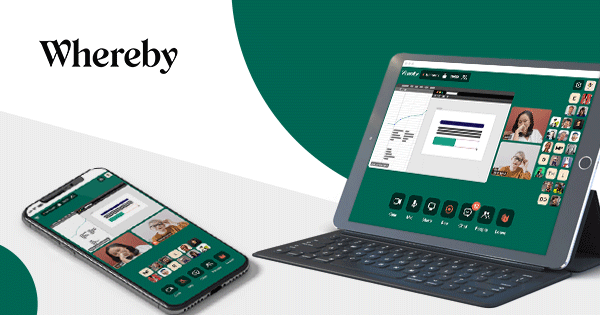 Available on: iOS, Android, macOS, Windows, Linux, Web
Whereby is a browser-based video collaboration tool. It's available across most platforms, but there's no need to download any app with Whereby. Instead, head to the website to create a room, grab the link, and share it with the other meeting participants who can join from their browser or the app on their phone. Participants can record, download, and share meetings, as well as present their screens. Break out into groups and integrate with popular apps like Google Docs, YouTube, and Trello.
Whereby Pricing: Free group meetings for up to 100 participants for 45 minutes; $6.99 for unlimited meeting duration; $9.99 for unlimited licenses
27. CloudApp
Available on: iOS, macOS, Windows, Chrome
Screenshots visually enhance tons of everyday processes, such as team collaboration, how-tos and tutorials, and even the resolution of support-related issues. A screenshot is an easy way to improve productivity, and CloudApp is one of the best screenshot programs.
With CloudApp, you can quickly capture single windows, your whole screen, or specific areas on your PC, and then tweak the image using the editor. CloudApp integrates with tons of apps so you can quickly drag and drop your screenshots on your favorite platforms, such as Google Docs, Slack, Trello, and others. Capture HD video, set screenshot expirations, and annotate screenshots with goodies like emojis and text annotations.
CloudApp Pricing: Free
28. Hypercontext
Available on: iOS, Android, Web
Hypercontext is a solution that empowers managers and their teams to be high-performing by streamlining meetings, goals, and morale into one workflow.
The meeting agenda app allows you to build collaborative meetings agendas for one-on-one, team, and cross-functional meetings, access hundreds of conversation starters, and hold everyone accountable for sharing feedback every single meeting. It's a dedicated space for recurring touchpoints where employees and managers can exchange feedback, document decisions, and track goals, all while driving engagement up across the company.
Hypercontext pricing: There's a free forever version, a Pro plan, which is $7/user/month, and a Business plan priced at $11/user/month. Small teams of up to five can take advantage of their starter team pack priced at $5/month total for the first five users.
Efficiency Apps
29. SleepTown
Available on: iOS, Android
If you're like most, you sleep with your smartphone at an arm's reach. But the habit of scanning your emails, checking social media, or reading the news right before bed can have a detrimental impact on your ability to sleep and lead to irritability, anxiety, depression, or even heart trouble.
From the makers of the popular Forest app for staying focused, SleepTown is a clever smartphone app designed to form healthy sleep patterns through gamified city-building. Simply enter your sleep goal and wake-up time, set the permissions so SleepTown can override any possible interruptions, and leave the phone on the app. When you wake up, if you haven't used your phone during the night, you'll have a building under construction in your very own town. Persisting for more days gets you rarer buildings and leads to your very own city. Use your phone while the app is in use, however, and you have to destroy a building.
SleepTown Pricing: $1.99
30. Grammarly
Available on: iOS, Android, macOS, Windows, Web
You know that bad grammar and poor writing negatively impact both your personal and professional reputation. But taking the time to check grammar sites and books can wreck your flow and your productivity. That's why grammar-checking tools like Grammarly are a must.
Grammarly catches errors, highlights spelling mistakes, and offers suggestions in real time. It works inside word processing apps like Word, as well as other web apps and sites through the Grammarly browser extension. The Grammarly mobile app serves as an all-important second set of eyes for those error-prone smartphone messages and communications. It's only available in English, but it recognizes the different variations of the language, including American, British, Canadian, and Australian.
Grammarly Pricing: Free basic writing support; $11.66 for advanced feedback
31. Last Pass
Available on: iOS, Android, macOS, Windows, Linux, Web
LastPass is a password management app that puts an end to password roulette by storing all your login credentials in a secure, encrypted vault. With plans for single users, families, and businesses, LastPass allows you to store everything from passwords to credit card details, delivery addresses, and encrypted notes all supported by multi-factor authentication. For more productive browsing and workflows, the password manager features a browser extension that can even fill in forms when you're on the web.
Last Pass Pricing: Free for core features; from $4 user/month for teams of up to 50
32. JotForm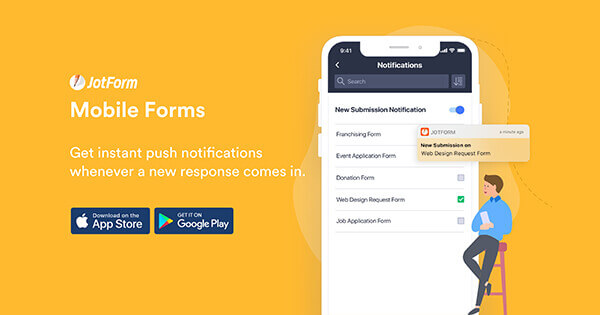 Available on: iOS, Android, Web
JotForm is an online form-building app that allows you to collect data, create surveys, and make just about any type of form that you can think of to engage your audience.
Whether for research purposes or just for gathering data, JotForm automates the form-building process, minimizing the time you spend building a survey from scratch. The user-friendly no-code software lets you spend your time on more productive tasks. It's free for those only in need of a few forms, while paid plans get you more forms, submissions, and storage. With thousands of form and survey templates available, JotForm helps you ask the right questions so you can achieve a new level of productivity.
JotForm Pricing: Free for 5 forms; $24/month for 25 forms; $29/month for 200 forms; $79/month for unlimited forms
33. Cloze
Available on: iOS, Android, Web
Cloze is a smart CRM app that helps you keep track of everything about your business. With the help of clever AI technology, Cloze manages your emails, calls, texts, meetings, and documents. It also syncs with tons of your most-used apps and accounts, such as Evernote, LinkedIn, Facebook, and Twitter, to organize everything from your address book and meeting notes to your social media capabilities. Cloze can even learn who's important to you, and then prompt you to reach out to keep the relationship from going cold. It's a complete AI-powered virtual assistant.
Cloze Pricing: Free social media and email integration; $17/month for reminders, data organization, email templates, and analytics
33. Renderforest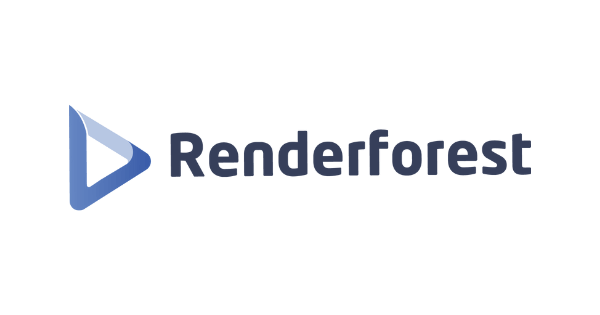 Available on: iOS, Android, macOS, Windows, Web
Renderforest makes it easier to create and convey information among employees. The ready-made video presets give the opportunity to just change the information on the template and customize it according to the user's preferences. The videos and infographics are easy to create and do not even take much of your time. Another useful aspect of these presets is that instead of writing holiday emails, you can send everyone short and sweet videos featuring the wishes and congratulation messages for the holidays. The website also has tools such as a logo maker and a graphic maker which can be of assistance for any professional design needs.
Renderforest pricing: The subscriptions start from $5.9 up to $49.9.
Which Productivity App Is Right for You?
Productivity is more attainable than ever so long as you have access to the right tools and technology. Luckily, as you can see, there's an app for nearly everything.
Which one's right for you depends on many factors, such as your personal and professional needs, your devices and operating systems, and whether the app syncs with other apps and services in your toolkit.
If you're seeking more productive communication and collaboration, give Brosix a try. An all-in-one instant messaging software on a private Team Network featuring robust control capabilities, Brosix increases communication and efficiency, reduces overhead, and guarantees data security. Try it out!