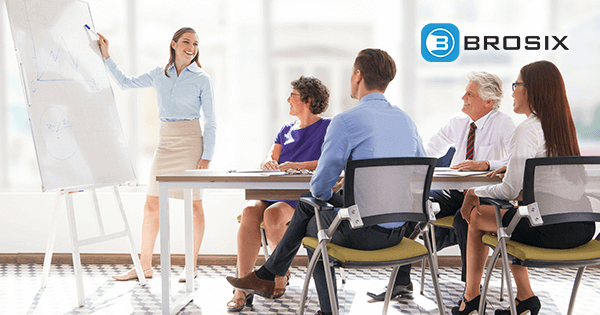 Best Practices to Streamline Your Remote Meetings
With the rise in distributed teams and work-from-home team members, remote meetings are becoming the new norm.
True – all effective meetings require a strategy and planning. Unlike their in-person counterparts, though, remote meetings come with a new set of inherent challenges such as tech and connectivity issues, time differences, and most of all – the engagement factor.
After all, a remote meeting that doesn't involve each participant, drive performance, or produce a deliverable is a waste of time.
Remote meetings are here to stay. That means it's up to you to ensure they're productive and purposeful. Below we'll lay out some best practices to keep each team member on the same page, maximize engagement, and streamline your remote meetings.
Employ an Internal Communication and Collaboration Solution

An all-in-one platform rich in team communication and collaboration tools affords each team member the ability to participate in real time while laying the foundation for meaningful teamwork during the remote meeting.
You'll need features like:
One-on-one and group chat for ongoing discussion and sharing of insight and feedback
Voice and video chat capabilities to simulate a more personalized environment
Collaboration features to facilitate teamwork and enhance productivity
Chat histories and archives for thorough record keeping
Before the Meeting
Impromptu can be great for breaking up monotony and fostering creativity – like brainstorming sessions, for instance.
Meetings without a schedule and itinerary, on the other hand, can be painful for everyone involved.
Set the Schedule
It's hard enough accommodating everyone's schedule and task load when you're in the same office. And while remote meetings can help mitigate these difficulties by allowing employees the freedom to join from wherever's convenient for them, a team scattered across locations and time zones adds a new twist to executing an effective meeting.
Have in mind that a 10 am start time on your end may be after the close of business for some of your team.
To lessen the likelihood of scheduling conflicts:
Schedule the remote meeting well in advance – allowing for team members to either confirm or suggest a more suitable time, and then reschedule if necessary
Use a timezone tracker like Timezone.io to gain a visual picture of your team, their locations, and the current time there
Take advantage of your internal communication platform's welcome module, for example, to schedule meeting announcements or reminders
Fix – and Communicate – the Agenda
Carrying out a remote meeting without a predetermined agenda is like setting off on a road trip without a map or GPS. Both leave you directionless.
Since you've already exerted enough time and energy getting everyone to the meeting – why throw away the effort? A predetermined agenda helps keeps everyone better engaged and on task.
Begin – and conclude – the remote meeting on time. Team members have their own tasks, as well as after work responsibilities. If you want them to respect these commitments, start by respecting their time.
Beyond the timetable:
Establish communication – Set up a chat room with the title of the meeting, task, or project for ongoing discussion.
Distribute relevant materials – Share the agenda and any necessary materials, invite feedback, and revise as needed.
Delegate responsibilities – To make sure everyone's engaged, assign each participant a deliverable; a responsibility, talking point, or something to bring to the meeting.
Test Your Tech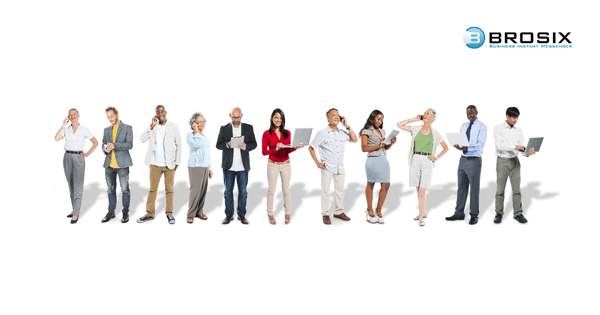 Check that your microphone and camera are in working order and that any software you'll be using is up to date. Check for and download any updates
Check your connectivity, too. Truly effective remote meetings utilize voice and video chat, and for that, you'll need a stable and high-speed connection.
In addition, send a broadcast message or post a reminder in the chat room for team members to test their tech, as well.
During the Meeting
Applying some common courtesy can go a long way toward not just streamlining remote meetings, but keeping participants focused and attentive.
Establish some basic ground rules like:
Turning off text and email notifications
Not working on other tasks during the meeting
Checking in from a location free of distractions and disruptions
If your remote meeting is making use of video technology, make sure each team member is aware of the guidelines.
Keep it Brief
Long meetings, while sometimes necessary, can leave employees drained and less productive. Stick to the agenda and try to limit the duration to between 30 and 60 minutes.
If the meeting seems in danger of running over time, wrap it up and use the established chat room for further discussion.
Let Everyone Talk
Naturally, some team members thrive in group settings and the opportunity it affords them to share thoughts, opinions, and insight. Others, however, prefer to remain out of sight and out of mind.
Stimulating everyone to talk, however, does more than simply allow for the gauging of participation. It helps to both create an environment of greater inclusivity and foster a more cohesive team culture.
For more impactful remote meetings:
Don't skip the introductions – Allow every team member to introduce themselves, as well as their roles and relevant tasks.
Don't overlook small talk – Spend a few minutes checking in and catching up with team members. Or consider an icebreaker if team members aren't already familiar with each other. Some casual chit chat at the beginning allows everyone to relax and sets the stage for a meeting that's more involved and productive.
Don't mind a little disorder – Due to video delays or tech issues, participants may at times speak over one another or get disconnected. Established speaking roles or simply "taking the lead" when there's a pause can help. When individual tech issues arise, rather than disrupt the flow of the meeting, make use of text chats or pre-established chat rooms to catch up after.
Provoke Participation
According to a Harvard Business Review Study, only 35% of meeting participants feel they're able to regularly contribute during meetings.
In order to achieve more active contribution from team members – especially among introverts and women – use remote meetings as an opportunity to provoke participation.
Evenly delegating roles and responsibilities – meeting facilitators, note takers, presenters, and follow-ups – not only ensures everyone participates in real time, but allows for checking in with those who may be prone to taking a more passive position during remote meetings.
Use tech and tools to visually engage, and also inspire collaboration:
Incorporate into remote meetings a virtual whiteboard, for instance. Pair it with chat or voice and video calls to create a dynamic whiteboard conference – ideal for brainstorming, jotting quick notes, and sharing and editing images, graphs, and charts.
Simulate an in-person environment by co-browsing to more effectively carry out competitor research, highlight page edits or updates, or simply point out specifics.
Boost the communication of training and onboarding material, company information, marketing and sales pitches, and even remote support with screen sharing and instant screenshot capabilities.
Afterward
Just because a remote meeting has wrapped up doesn't mean the job has finished. On the contrary – the end of a remote meeting signals the beginning of the real tasks at hand.
In addition to streamlining your remote meetings, an all-in-one team communication platform, like Brosix, helps ensure the production of quality deliverables and enhance team collaboration afterward:
Keep Up the Discussion
Employ the established team chat room as a place for clarification, follow-up questions, feedback, and ongoing discussion regarding the meeting and post-meeting tasks.
Rather than sending out meeting notes that won't get read, have the note taker post in that chat room practical insights to participants.
Issue Calls to Action
Send out personalized or collective calls to action to keep employees on track and drive performance.
Delivering simple reminders, quick bulletins, and motivational quotes via broadcast messages post-meeting allows you to emphasize tasks and responsibilities, inform and update, and inspire action among team members.
Share Relevant Documents
Think presentations, company or product information, onboarding material – anything relevant to, or used during, the meeting.
Over Brosix's unlimited size file transfer, for example, users can transfer documents and data unlimited in size and number, directly to the recipient over peer to peer channels.
Consult the Records
Chat histories and archives serve a variety of purposes, including a record of conversations as well as an administrative account of the remote meeting.
If your remote meeting involves text chat, a simple keyword search of the chat history can help you pinpoint details regarding a certain topic or from a specific conversation; saving you the time and hassle of trying to recall exactly what the conversation contained or how it transpired.
Chat archives, on the other hand, provide a detailed record of text chats, as well as an ongoing log of communications like file transfers and voice chats, for instance; ensuring each meeting is digitally logged for administrative purposes.
The Last Word
Consider making brief remote team meetings a regular part of the schedule. Doing so not only reduces the odds of cramming a packed agenda into a tight timetable, but also provides greater transparency and fosters a more cohesive team environment.
Following these tips before, during, and after streamlines the process of carrying out remote meetings, while ensuring they're productive, engaging, and meaningful for everyone involved.