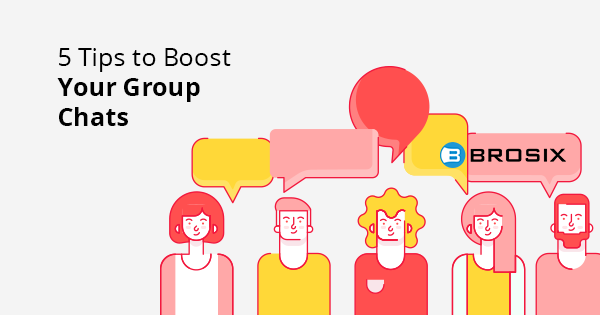 5 Tips to Boost Your Group Chatting
November 6, 2018 Instant Messaging



Group chatting – the process of holding a conversation or discussion between multiple people in a fixed online space – has become increasingly popular in the workplace. If you're familiar with it, you've likely come across some common complaints, either indirectly or firsthand.

Either way, they go something like this:
It's Hard to Keep Up
Group chatting means multiple and sometimes simultaneous conversations or spaces to follow. That's a lot of ideas pitched, issues raised, and, possibly, noise. Much of it may pertain to you, but much it may not. If you're part of the group, you may feel compelled to contribute just for the sake of it. Simply trying to keep up can seem like an extra task on your to-do list.
They're Inefficient
Chances are you're part of a group chat in your private life. It's a great way to keep in touch with multiple family members or friends all at once. That said, the conversation is rarely predetermined or defined. In the business world, this is an ideal habitat for inefficiency, time-wasting, and impropriety.
They're Unsecure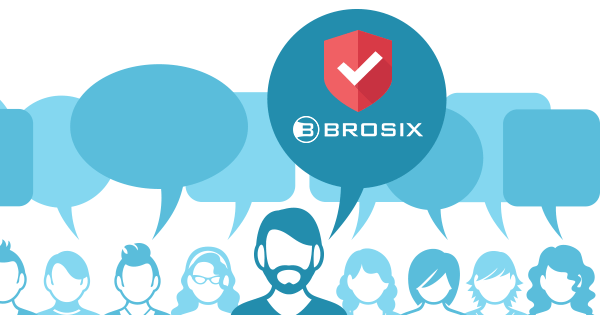 You need to up your team communication and collaboration. But at what cost? Third-party platforms are sometimes targeted by hackers as a way to encroach upon the business connected to it. And you're likely sharing files and documents via the service. Entrusting that data with any third-party platform comes with risks – even more so when the platform is cloud-based, or allows access to outside users.
Should You Drop Group Chats?
No. When coupled with the other features offered by many business instant messengers, group chats are a powerful tool in your workplace – enhancing team communication and giving your team members a greater voice. To boost your group chats and further streamline your workplace productivity:
Consider the Chat Space
Group chats allow you to chat with multiple people at once, often with no bounds. Group members can add participants at will and, before you know it, the group has ballooned to include any number of users – leading to inefficiency and time-wasting. While a space for recurring group communication can advance creativity, collaboration, and support, it needs to be relevant to the parties involved in order to be productive and meaningful.
Consider setting up individual chat rooms , instead. Chat rooms offer a customizable space for more permanent group discussion. By tailoring them to individual teams, departments, or projects, your team is provided a dedicated space for free-flowing conversation, but on a topic that's more relevant to them. Consider a chat room for admin questions, marketing campaigns, or for sharing small team victories, for instance.
In this way, your teams will only be a part of the groups relevant to them. They'll have a better idea of where to find information, as well as what they're expected to contribute.
Take Total Control
The control features at your disposal can make or break your team productivity. Your platform for group chatting should provide you total control, both over the chat space and platform.
With multiple team members chatting in a shared space, it's only natural for people to get sidetracked or distracted. And if employees are participating in a chat room that doesn't apply to them, it doesn't take long for the conversation to go in the wrong direction. By disabling features as you see fit, including chat rooms, you can thoughtfully customize your communication platform – better focusing team communication.
What's more, keeping your team communication on a private network means only users whom you authorize have the ability to join – affording you total control over the platform.
Don't Over-rely on Them
Group chatting allows for the quick sharing of thoughts, ideas, questions, and data to as many participants as quickly as possible. But that doesn't mean all of your communications should transpire this way. Like instant messaging, group chatting is meant to be brief and free-flowing. And while chat rooms can be a great way to get your message out to all participants, they simply aren't designed to sustain deep and detailed conversations. Big-picture discussions, in-depth team meetings, transformative announcements, or one-on-ones should should be left for voice or video chats, emails, or in-person meetings.
Take Advantage of the Extras
A robust set of tools complement and enhance team communication when you use a business instant messenger as a platform on which to host your shared chat spaces.
Broadcast Message – Have an announcement? Rather than posting in the group, leaving your team to wonder whether or not a response is necessary, send a broadcast message. You'll reach your entire team without the hassle.
Whiteboard – For collaboration to be truly effective it needs to not only involve the whole team, but be dynamic. Pairing features like a whiteboard with group chatting allows you to share and discuss charts, graphs, diagrams, and pictures in real-time with all involved parties.
Chat Histories – Before posting a question in the group and possibly interrupting group members, have a look at the chat history. You may find the topic's already been covered!
Choose a Secure Platform
It seems each new day brings news of another malicious hack, security breach, or misuse of your data – leaving you to wonder who you can trust. And you're not alone. According to a study by ExpressVPN, 71% of customers worry about how brands use their personal data.
The efficiency of your group communication is only as good as the security you employ. With Brosix Instant Messenger, boosting team performance doesn't come at the expense of your security. For starters, the network is completely private, meaning you control who has access to the platform. But that's not all. In addition to providing peer to peer communication channels, Brosix encrypts all your data using the AES-256 bit encryption algorithm, further guaranteeing that only authorized users can interpret the data.
What's more, there's no cloud platform to worry about. And though your network is hosted on Brosix's severs, your data is never stored on them. For added peace of mind, Brosix affords you the ability to integrate your anti-virus software into the platform and scan any received files.
In Conclusion
When coupled with your other communication strategies, group chats can be a dynamic addition to your workplace. By considering these tips, you can boost the effectiveness of your group chats – ensuring that they're better focused, less obtrusive, and more secure.