Text Chat, Text Conference, Chat Rooms
Lightning fast File Transfer
Screen-sharing, Screenshot
Voice Chat, Video Chat, Whiteboard
Encryption of all communication channels
Portable version does not require installation. It can be run directly from a USB flash drive or another portable device.
You can also find here instructions how to use Brosix Installer.
Windows portable installation instructions
1. Save the Brosix.zip file
Save the Brosix.zip file on your computer. When download completes, open the archive.
2. Install Brosix program
Simply drag and drop Brosix folder from the archive to a destination of your choice. You can drag it to your desktop, to your USB flash drive or to another location. When archive extraction completes, close the archive window.
Open the folder where you have extracted Brosix. Make a link to Brosix application and place it on a location of your choice so you can start it easier. For example, you can make it on your desktop. Close the Brosix folder.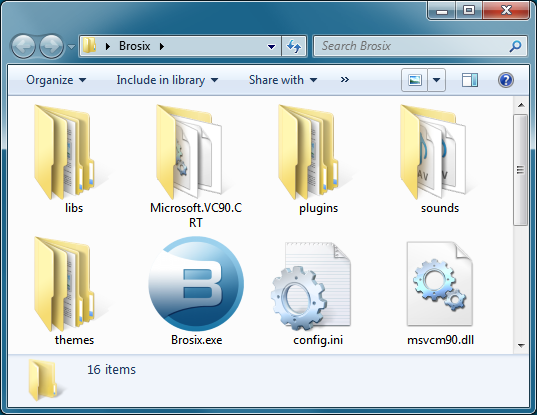 3. Start the Brosix program
Double click on Brosix icon to start Brosix. If asked for permission to run the application, un-check the "Always ask before opening this file" check box and click the "Run" button.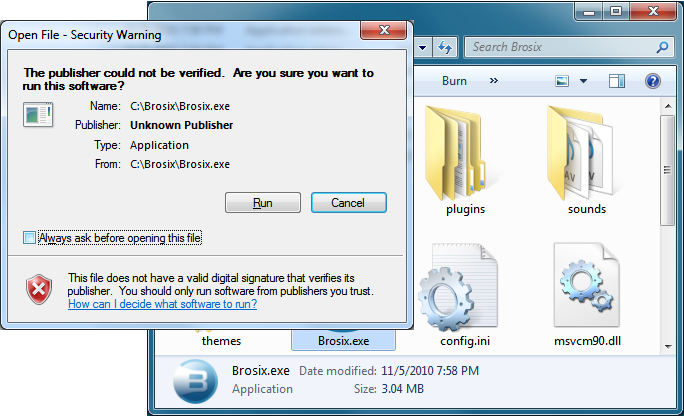 Brosix application will appear on your screen, along with the icon in both the task-bar and the tray-icons area.
Allow Brosix to pass through your Windows Firewall when it asks.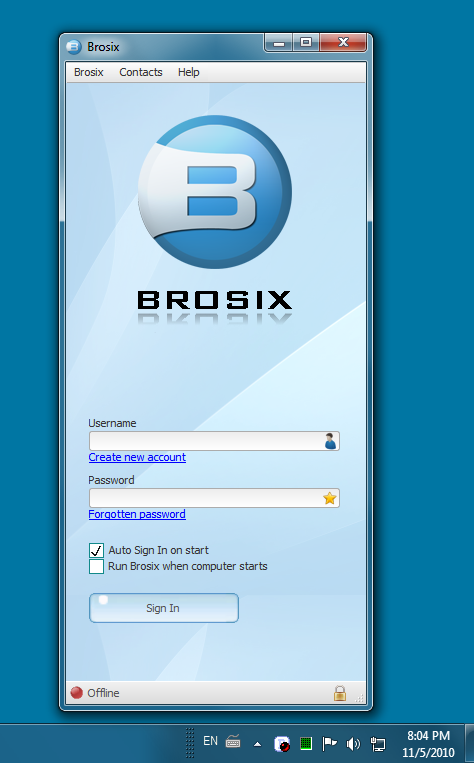 ---
System Requirements
For computers with a Windows operating system, Brosix runs on
Windows 10, Windows 8, Windows 7, Windows Vista, Windows 2008 and Windows 2003.
Want to download the Enterprise version?