Manage Your Network Chat Rooms from One Place
Chat Rooms are a simple and efficient way to increase your team's collaboration. Your team can use the network Chat Rooms as a dedicated place to discuss specific topics, gather a team, and much more. Brosix Chat Room Controls puts all of the Chat Room management functions in one convenient place in order to help you and your team get the most out of your Chat Rooms.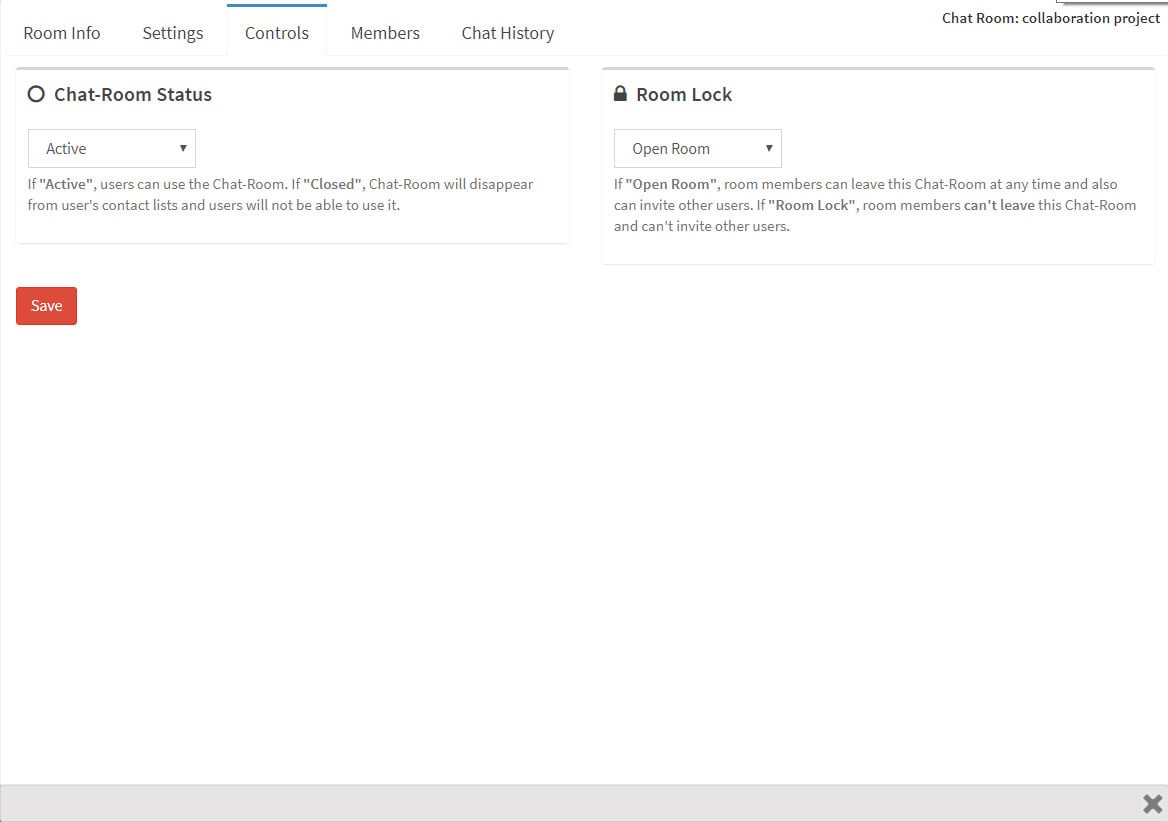 Chat Room Administration and Customization
The Chat Room Controls grant you several ways in which to customize and manage your team's Chat Rooms. Through the Web Control Panel you can:
Create and shut down chat rooms
Add and remove users from chat rooms
Set the chat room type-"Open Room", where users can add and remove themselves, and "Lock Room", where users cannot leave the room or add others.
Launch a Chat Room with a Few Clicks
Through the Web Control Panel you can also launch a Chat Room for a specific group in seconds. Simply select the group under the Users section and check the Chat Room for This Group option. The Chat Room will automatically launch and your group will be ready to communicate!
Get More from Your Chat Rooms
Using Chat Rooms to increase your team's
collaboration and communication
is one of the key features of your Brosix Private Team Network. Remote Teams can particularly benefit from this feature, as it can provide them a dedicated communication space. Chat Rooms controls now make this feature even more functional!
Help your team make the most of their Chat Rooms now!
TAKE CONTROL NOW