Voice Chat Messaging
Talking is easier!
Talking is a much easier way to communicate than sending instant messages or emails. Text messaging has its own advantages, but in some cases talking is more efficient. Making a standard call is not difficult– everyone knows how to use a phone. With Brosix the procedure is the same.
Imagine if your customer, colleague, or co-worker is located in another country or continent? You may have to pay enormous phone bills for expensive international calls.
In that case, the most efficient solution is a VoIP application. They all offer free conversations with no limitations, so where is the difference?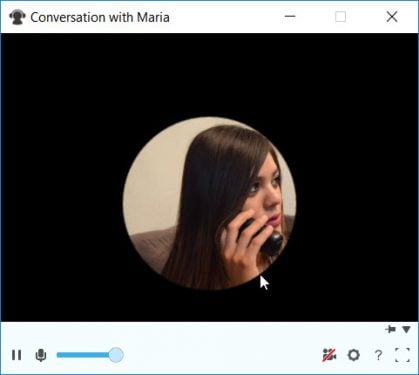 Why Brosix?
Secure and reliable: Brosix provides strong encryption for every call, which makes your conversation secure. Every call is processed through a special technology that we have developed, eliminating any chance of bad connectivity.
Free: Yes, it is free – no extra or hidden charges. No matter how long your conversation is, it is always free.
Easy-to-use: Our goal is to make the software user-friendly and easy-to-use. We strive to make our customers feel comfortable in their daily work processes, so making a voice call with Brosix is as easy as 1-2-3. All you have to do is select a name from your online contacts list and click on the "Audio and Video Talk" icon on the right side.
Firewall-friendly: Many VoIP applications fail when it comes to Firewalls or NATs. Brosix's VoIP is firewall-friendly. This means that you can use it behind a firewall/NAT as if you are directly connected to the Internet.
Start using Brosix now, and see how it will bring your team to life!