Customize Your Brosix with a Company Logo
Branding matters. A business's brand is one of the central elements of its entire business model. With Brosix you can easily create a branded private network experience with the Custom Logo Feature. This feature allows you to customize your team network to reflect your company's brand.
Uniquely Branded Private Team Network
On the Brosix web control panel, your team network administrator can upload your company logo so that it's displayed on the Brosix desktop client applications. This also includes the Brosix download site and Brosix account site. By displaying your company logo on your team network you provide a user experience tailored to your company's unique image.
Improved client experience with your brand
Enabling the Custom Logo Feature means all users on your team network will have a visual confirmation that they are working on your network. This provides an improved brand experience for your clients and customers, and an overall improved user experience on your team network.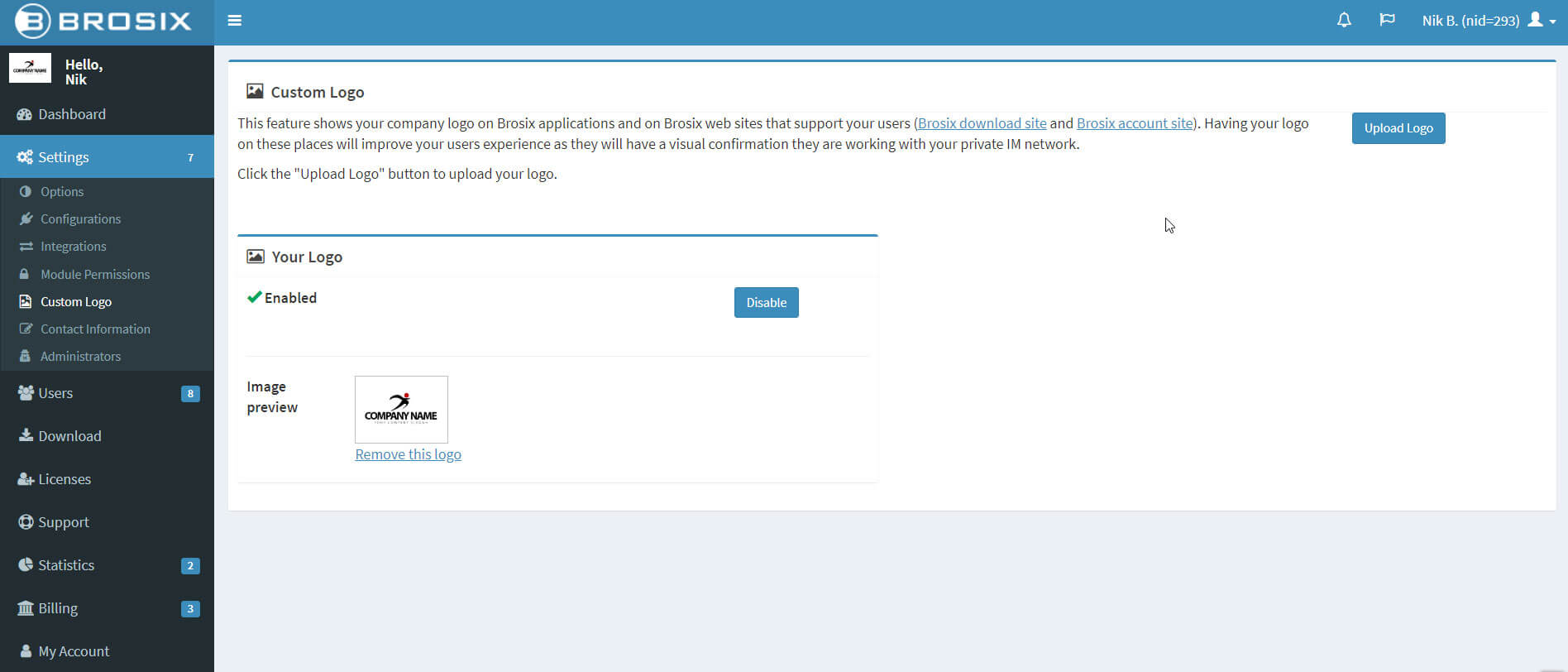 Boost Traffic to Your Website
With the Custom Logo feature you can also increase the traffic to your own website by linking your website URL to the logo on your network. This allows users to easily navigate to your website by clicking directly on the logo.
Setting up your company logo
Customizing your team network is simple with Brosix. The team network administrator can upload your company logo from the Web Control Panel in three easy steps:
Enter the Web Control Panel and select "Settings"
In "Settings" select the option "Custom Client Logo"
Browse your computer and select the appropriate file containing your logo (you can also enter your website URL here)
Brosix Enterprise provides you fast and easy brand customization. For a more detailed description please see this Custom Client Logo help guide.
See how Brosix can improve your users' experience and promote your company brand now!
START FOR FREE