Directory Synchronization Tool
Brosix LDAP Sync is a synchronization tool that you can run on a computer in your team network in order to synchronize user accounts in your Active Directory with user accounts in Brosix.This allows you to synch all of your Brosix data for easier access and tracking.
You can download the tool HERE
Brosix LDAP Synchronization Tool
This tool gives internet access to your Brosix data. To provide a high level of security there are some steps that must be performed prior to using the directory sync tool:
NET API is not enabled by default. Please go to the Web Control Panel – Settings – Options tab and enable it. The Web Control Panel is available at net.brosix.com
Access to NET API is restricted to a limited number of IP addresses. Once NET API is activated for your team network, please specify the IP addresses that are allowed to use it.
Provide a "Secret key" in order to authorize access to your NET API.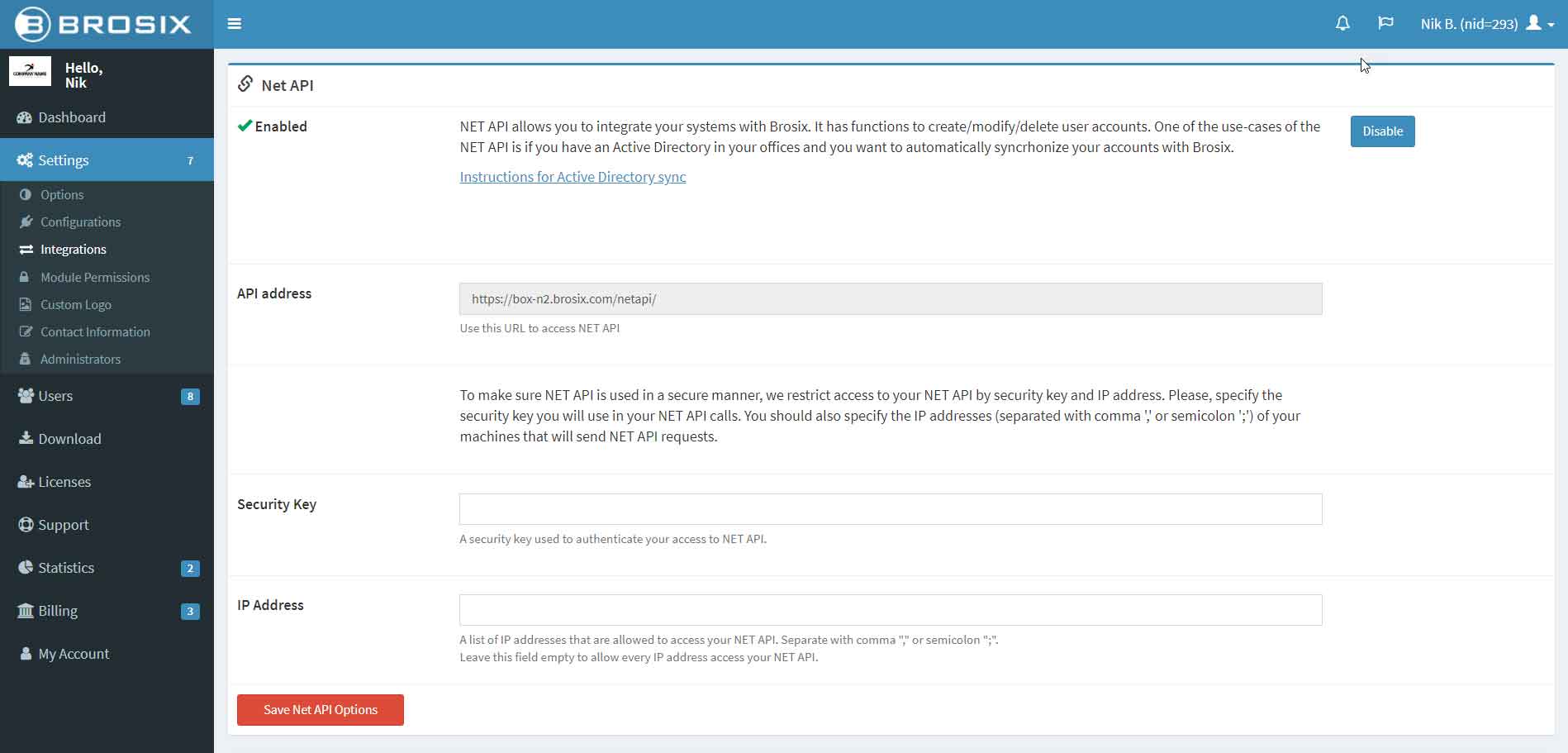 Once the NET API is enabled and configured the process of syncing is very easy. The sync tool can be used in two modes:
Standard – opens a GUI wizard that guides you through the steps.
Command line – all the options are available in command line mode. You can set up a Scheduled Task and synchronize your Active Directory with Brosix every day.
NOTE: For security reasons Brosix active directory sync tool does NOT export user passwords from your Active Directory sync tool. This means that your users' passwords for their Active Directory accounts are secure.
This also means that your user accounts on Brosix will have different passwords. For your convenience, the Brosix LDAP Sync tool can automatically create a password for every user account it creates, and send the user an e-mail with the Brosix account credentials. The user can change the password at any time. Find more information on
How to set up Active Directory Sync
Start synching your data now! START FOR FREE