Brosix Instant Messaging Support
How can we help you?
Tutorials

Text tutorials to get started with Brosix easily. These guides will show you how to create and manage your Brosix Instant Messaging Network.

Video tutorials will help you and your users learn how to use Brosix and all its features in the most effective way.
Quick Help (FAQ)

For quick answers to most of your questions, take a look at the Frequently Asked Questions (FAQ). We managed to summarize the most important ones and grouped them in categories.
Community

Brosix Help Library collects questions from users and answers from our support.

Browse the categories or use the search form. Brosix forum is a place where Brosix users discuss and help each other.
Contact Brosix Team

Any other questions? Contact the Brosix team and get a fast and reliable assistance through a simple contact form.

Try to get in touch with us using our contact form.
Contact the team
Corporate Chat Installation
Brosix setup package for Windows has special options for corporate use.
Brosix Advanced Setup
Default Brosix Setup installs Brosix in Windows's user home folder. This is done to allow installation for users that have no administrator rights on their Windows machines.

However, in a corporate environment it is common practice several users to share a Windows machine.
For example Windows in Citrix, Windows via Remote Desktop Connection or Windows Terminal Services. In these cases it is preferred to install Brosix in one common place and all Windows users use Brosix from there. This is achieved with Brosix Advanced Setup.
Brosix Advanced Setup runs in administrator mode on the Windows machine. It installs Brosix in "Program Files". During the installation you have an option to change the installation folder.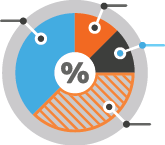 Windows user accounts can have limited access rights. They will still be able to use the common Brosix installation but will not be able to update this installation when there is a new Brosix version available. To allow automatic updates, Brosix Advanced Setup installs a special service, that will update Brosix when a new version is available even if all users have limited access rights.
This eliminates the need of system administration for Brosix in a corporate environment.
You can find detailed instructions here
Brosix Network Install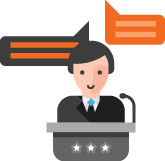 Brosix Network Setup is intended for teams or groups, that place Brosix on a network share and all users start it from there. Each user configuration and data will be stored on his local computer.
The network share should have Read-Only visibility in the network.
This makes it very easy for the system administrator to update Brosix corporate messenger software when a new version is available and keeps all user data secure.
You can find detailed instructions here
Enterprise Chat Support Service
Enterprise Chat Service
Customer care is our top priority!

Part of the service is our technical support. If you have any questions or issues while using Brosix, you can always contact our team of professionals. We will be most happy to assist you and provide you with top customer service!
Check our FAQs and other relevant SUPPORT information
---
Get your free trial now. No credit card required. No up-front payments, no obligations.