Customer Care is our Top Priority!
At Brosix we're committed to supporting you in your efforts to make the most of your team communication. Whether it's through direct person-to-person interaction, or self-guided resources, we put customer support as a top priority!
Reach Brosix through Multiple Support Channels
An integral part of the Brosix service is our direct technical support. With Brosix you have multiple means of getting the support you need to make the most of your team network.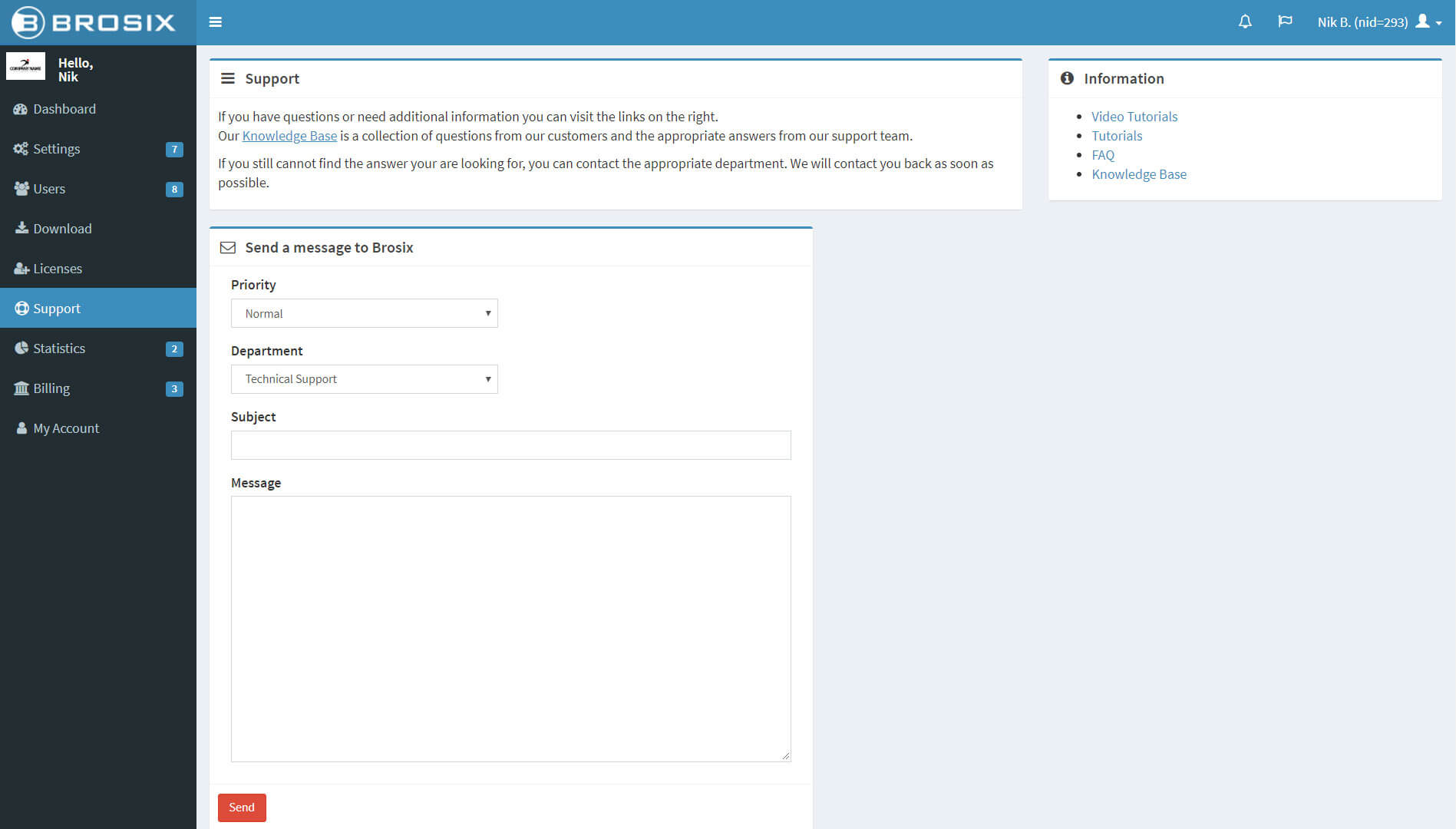 If you have any questions or issues while using Brosix, you can always contact our team of professionals directly via contact form, phone or PM on social networks. Whichever way you contact us we will be most happy to promptly assist you. We're committed to providing you with top customer service for the entirety of your Brosix experience!
Navigate Brosix's Self-Guided Resource Database
We are also dedicated to providing online resources and reference guides to help you easily work with the various Brosix features on your own. Apart from the on call technical support provided with Brosix, we have created a fully searchable database of online resources for your use.
The Brosix Knowledge Base contains various FAQs, help manuals and other relevant support information. You can always check the Brosix Video Tutorials for visual guides to various features.
Facilitate Team Learning
The self-guided resources on the Brosix database allow you to quickly address any simple questions you might have regarding any of the Brosix features. These resources are also fully shareable, so users on your team network can make use of them as well. In this way you can ensure that all users know how to make the most of your team network.
Flexibility in Support for All Preferences
This wide range of support options provide for all of our customers' preferences. Whether it's direct in person support, sending off a question via email, or a quick reference on how to make use of a feature, Brosix is dedicated to helping you make the most of your team network!
Check our FAQs and other relevant support information.
Get the network support you need today!
START NOW