Import or Export Users in Your Team
Brosix makes adding users to your network in bulk a cinch with the Import-Export Users feature.
Optimize Network Administration
Network administration can be a time-consuming process. Adding individual users to your team network, for example, can easily keep your network administrator busy. Luckily, Brosix comes with features you can use to optimize your network administration work.
Through the Import Export Users feature located in the Web Control Panel, you can conduct bulk import of user accounts into your team network with a click of the mouse. Instead of manually creating hundreds of individual accounts, you can import an unlimited number to your team network, saving you time in the process!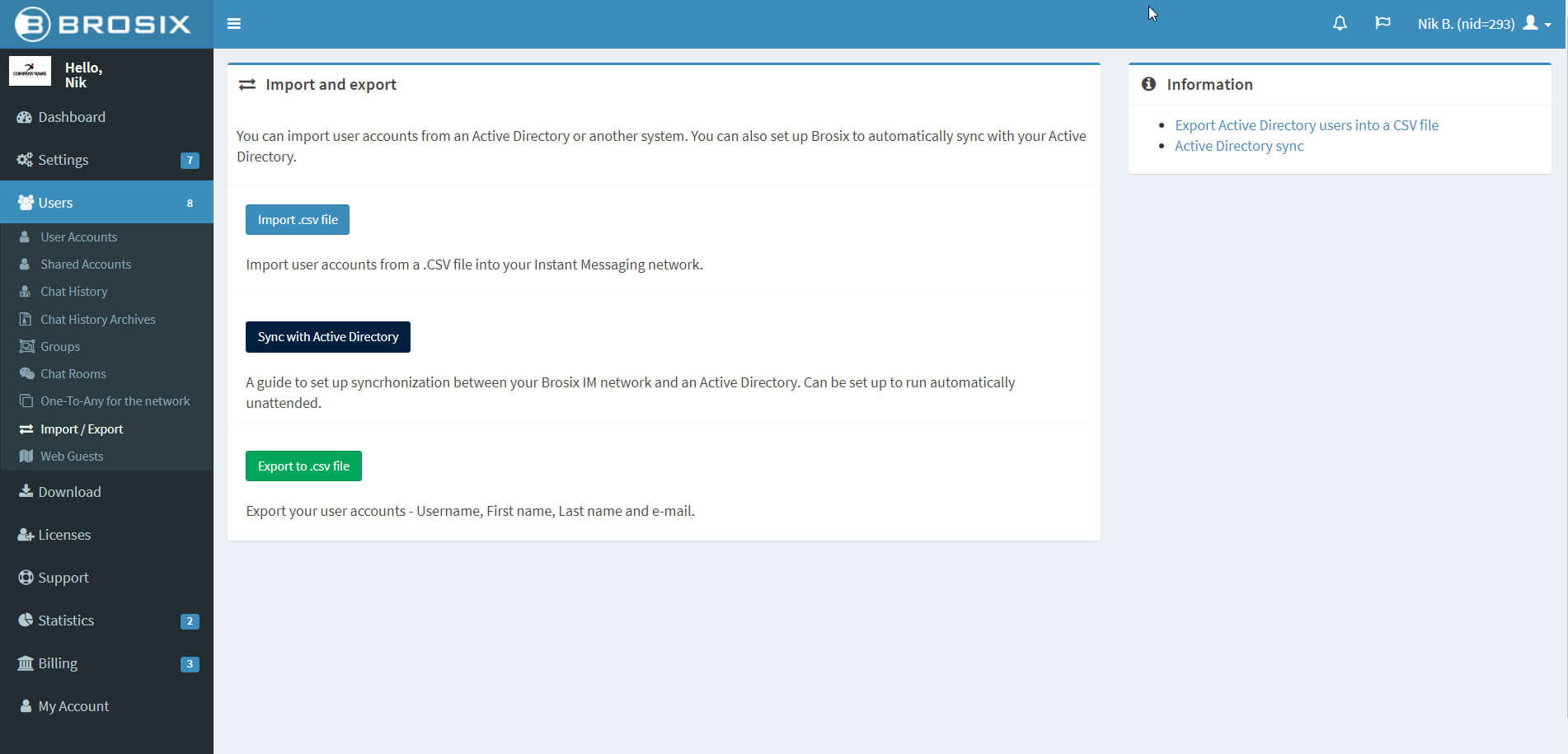 Easily Share Network User Contact Information
The Import or Export Users feature gives your team administrator the ability to quickly export contact lists with basic user information (username, first name, last name and email). In this way you can share contact information within your company for a variety of purposes, such as putting a newly formed project team in touch, or creating new mailing groups.
Import and Export Contacts with Ease
The Brosix Web Control Panel allows you to import and export contacts with ease. Once you are in the panel simply select the button "Users" and then either the option "import user accounts…" or "export your user accounts." Several clicks of the button replace hours of manual work.
Once your user accounts are created on your network, you can take advantage of other Brosix features in order to group them, create and share contact lists, and customize their ability to communicate with other users in your team network.
Find out how to streamline your team network administrator's work now!
START NOW