Chat Rooms for Groups
Brosix allows you to easily create an individual chat room for each group of users on your network.
Streamline Your Chat Room Administration
Keeping colleagues connected is the main goal of your Brosix network, and chat rooms are a key element of this process. Chat Rooms can provide groups on your network with their very own collaboration space and keep them connected. Administering chat rooms, however, can be a time-consuming process.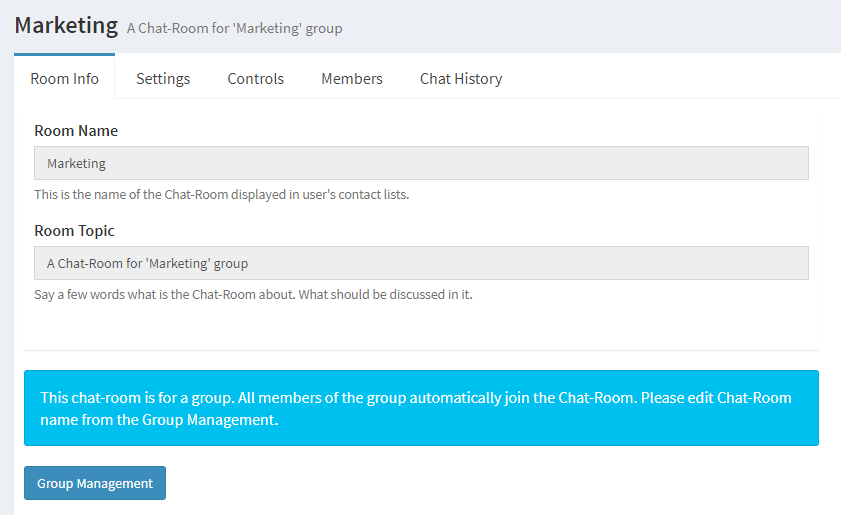 With the Chat Rooms for Groups feature, you can easily ensure that a group has a dedicated chat room that members are automatically added / removed from upon joining / leaving the group. This removes the need to actively administer these chat rooms, saving you time.
Automate Chat Room Administration
When the Chat Rooms for Groups feature is enabled, a chat room will be created for a specific group that will automatically reflect the group's composition. If a user is added to a group, they will automatically be added to the chat room associated with it. Alternatively, when a user is removed from a group they will be removed from the group's chat room as well.
Keep Groups of Team Members Connected
Chat Rooms for Groups helps you keep your department, city, country or any other type of groups updated and ready to collaborate. Regardless of the group composition, you can provide them with the space to stay connected.
Increase Group Collaboration Now!
TAKE CONTROL NOW