Streamline Your Chat Room Administration
Chat Rooms can provide groups on your network with their very own collaboration space and keep them connected. With the Chat Rooms for Groups feature, you can easily ensure that a group has a dedicated chat room that members are automatically added / removed from upon joining / leaving the group.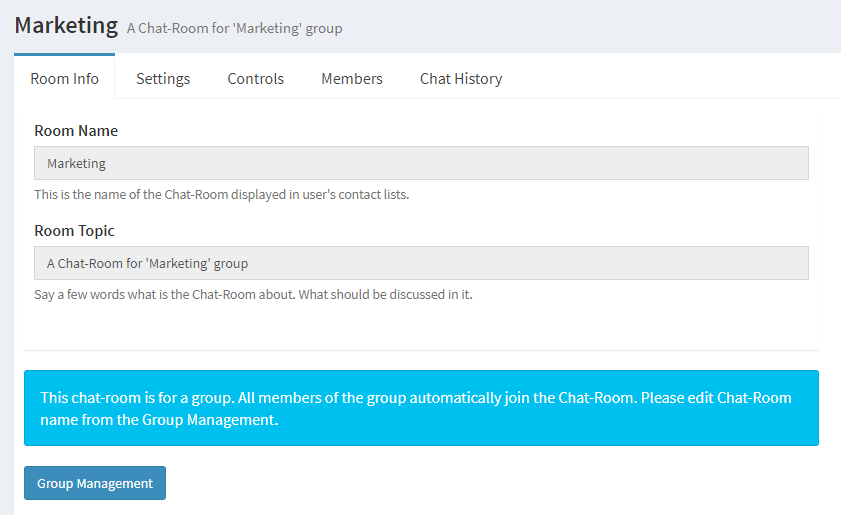 Automate Chat Room Administration
When the Chat Rooms for Groups feature is enabled, a chat room will be created for a specific group that will automatically reflect the group's composition. If a user is added to a group, they will automatically be added to the chat room associated with it. Alternatively, when a user is removed from a group they will be removed from the group's chat room as well.
Chat Rooms for Groups helps you keep your department, city, country or any other type of groups updated and ready to collaborate. .
Increase Group Collaboration Now!
TAKE CONTROL NOW