Screen Sharing Software
Have you ever tried to explain to a customer or colleague how to configure their computer, or use a software application? Sometimes it's easier to show than explain! Or sometimes it is even better to do it yourself on his/her computer while using your own.
Brosix Screen Sharing feature allows colleagues and friends to easily share and view their screens with each other. Brosix offers four options for Screen Sharing:
Share your screen with a contact to view
Share your screen with a contact and grant them access to operate your computer (also known as Remote Desktop)
View the screen of a contact
Access and operate your contact's computer
There are numerous cases where this feature could be useful. For example, your IT department can now check your computer remotely even if they're located in another country. You could also demonstrate a new program to your colleague, or even check out a certain website together.
The two best aspects of the Screen Sharing feature on Brosix are:
It's free and unlimited – there are no restrictions on how long or often you use the feature.
You may use it once a day for 20 minutes or leave it running all day. You can use it daily for short periods or use it for an entire workday.
It's simple to use – you can launch a session in seconds with a couple clicks of the mouse.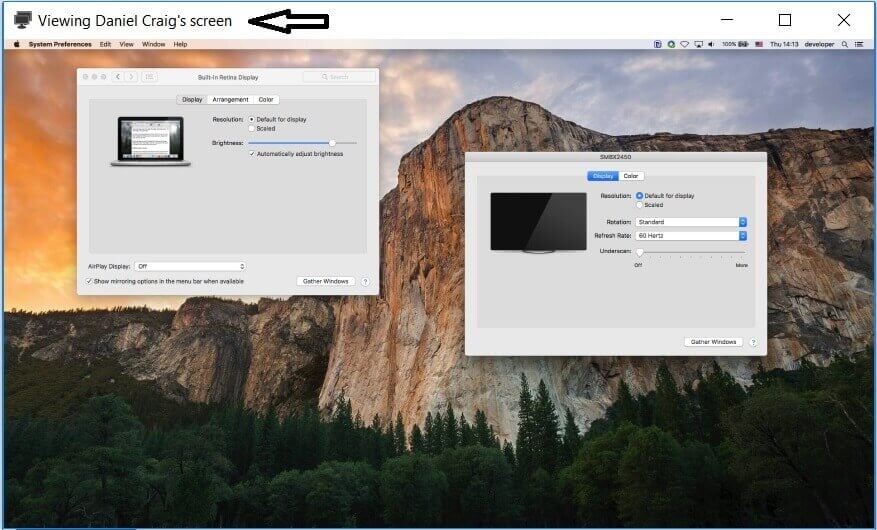 Starting a Screen-Sharing session in just three steps:
Choose a contact from your contact list.
Click on the "Desktop Sharing" icon on the right side:
Select the type of session.