Instant Video Chat
I can see you now!
Sometimes hearing your party's voice isn't enough, and you need to see their face in order to experience a full in-person meeting. Besides hearing their laughter, you want to see their smiles, gauge their reactions, or simply introduce yourself face to face. By using Brosix's Video Chat Feature, you can organize an in person meeting through the IM Network, and all you need is a webcam. You can even open several video sessions at the same time with different people. The only restriction is the bandwidth of your Internet connection.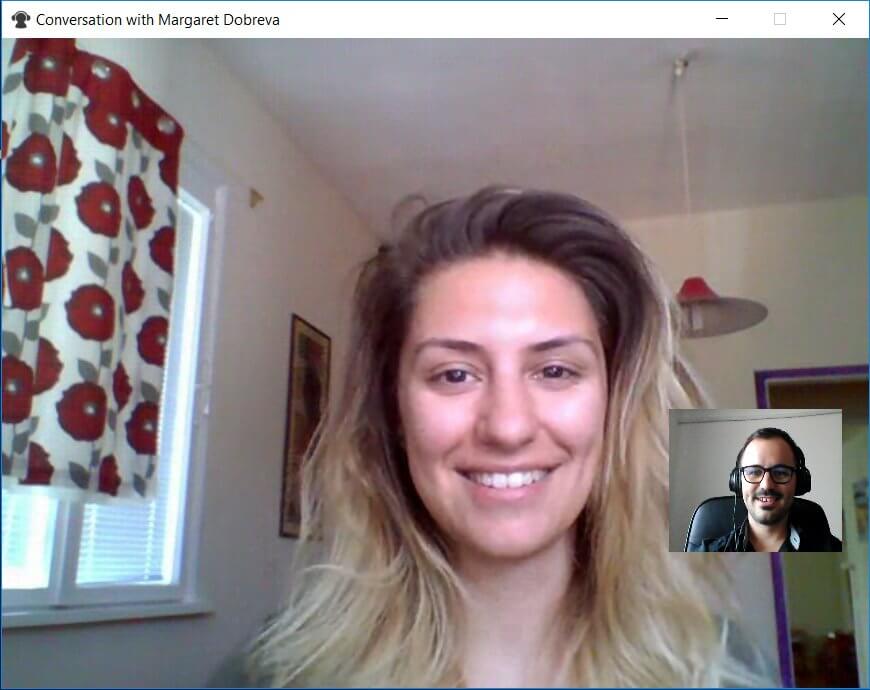 Combine Video Chat with other Brosix Features
The Video Chat software can be used simultaneously with other Brosix features for an even more engaging interaction. For example, you can share your screen to show your colleagues a presentation and browse the web together, use the Whiteboard Feature to create diagrams and graphs, or send a secure file. All the Brosix chat features are also available to pair with Video Chat, so you can tailor your communication experience to fit your needs!
How to Start Video Chat with Brosix
You can start a video chat as easy as sending a text message by following these three steps:
Select a name from your contact list.
Click on the "Audio and Video Talk" icon on the right side.
Click on the "Start Video" button during the voice call.
You can start a video chat session from the text chat window as well. Instant Video Chat is now available at your fingertips with Brosix.