I

What is HIPAA?

HIPAA is an abbreviation for the Health Insurance Portability and Accountability Act adopted by the United States Congress in 1996, which aims to achieve the following: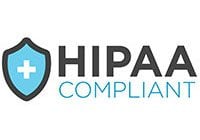 Provides the possibility of transferring and continuing health insurance coverage for millions of US workers and their families when they change or lose their jobs;
Reduces fraud and abuse in the health care system, when personal information is used for medical purposes;
Obliges industry-wide health standards for e-invoicing and other processes involving personal data;
Requires protection and privacy when working with protected personal health information.
HIPAA is separated in two Title sections:
Title 1: Health Insurance Portability

This title addresses the ability to retain health opportunities.

Title 2: Protection and Confidential Handling of Health Information

This title outlines regulations for privacy requirements from health care suppliers and organizations, as well as their business services providers, to strictly follow procedures that guarantee the confidentiality and security of private health information, when it is used, received, sent or shared. This applies to all forms of PHI (Personal Health Information), including paper, verbal communication, and electronic forms of communication.
It is important to note that in this case, the only user information that should be shared is that which is required for business purposes.