!Brosix Web Client does not require installation ! It can be run directly from your browser. It leaves no trances of activity and personal information on the computer by offering same level of high encryption and security.
---
1. Sign In with Brosix Web Client

Enter your Brosix name and password and click on the Sign In button.
2. Chat with your mates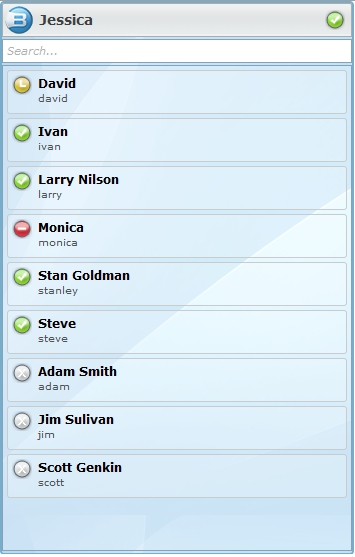 To start a chat, click on the contact name. A message screen will appear.
Should you have any questions about Brosix Web client you can ask Brosix forum
System requirements:
Web browser with Java Script enabled.