Google Drive and Brosix integration
Get notified on Brosix about different events in Google Drive.
For example when a new file is updated or added to a folder, Brosix can automatically send a notification to a designated team member or group of users.
This notification can include details such as the name of the file, the user who uploaded or updated it, and the time and date of the change.
This feature eliminates the need for team members to manually check for updates, saving time and increasing efficiency.
What is Brosix?
Brosix is a secure instant messaging platform designed for teams. From unlimited file transfer to custom branding, a whiteboard and a suite of collaboration tools, it has everything you need to work smarter and achieve more together.
What is Zapier?
Zapier is a tool that allows you to easily connect your favorite apps without any code.
How to connect Google Drive and Brosix with Zapier
Create your Zapier account.
Create a new Zap and select Google Drive.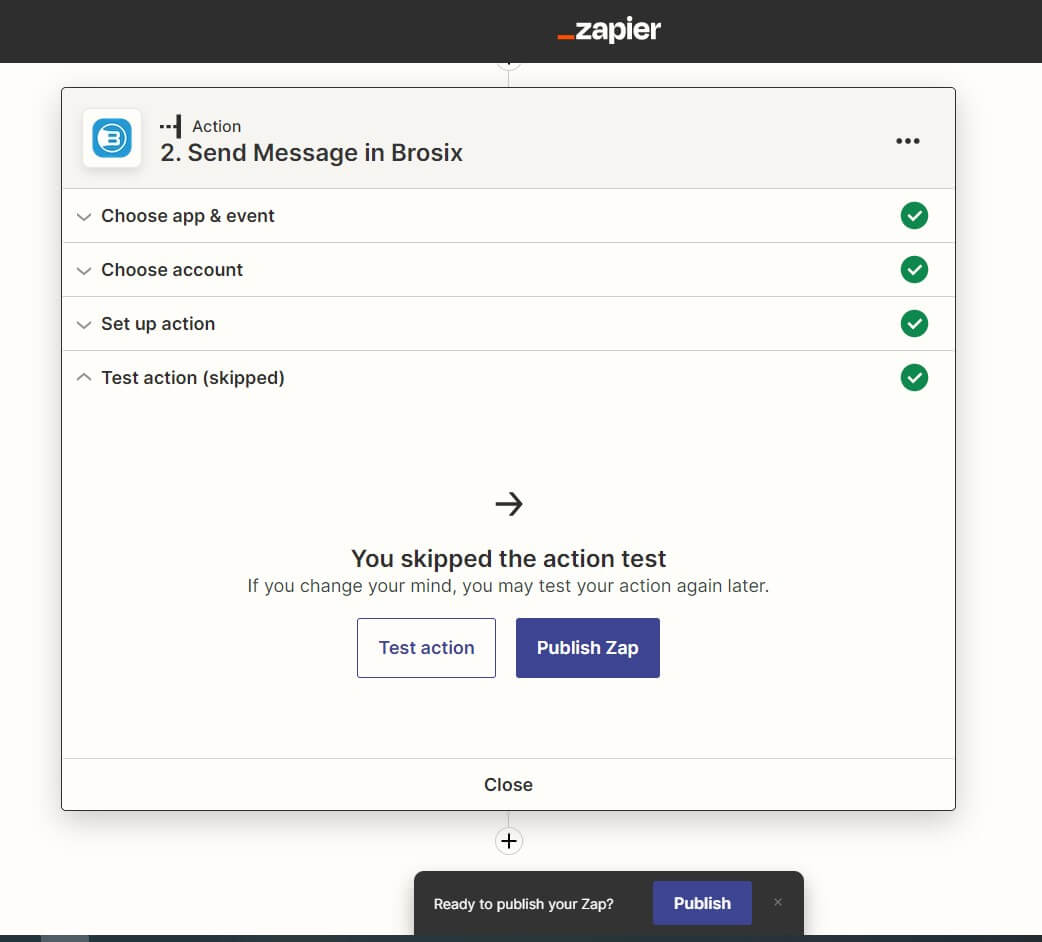 Choose an event.

For example: When a new file is added in any folder.

Choose your Google Drive account and sign in.
Select Brosix and choose an event.

For example: Send a message to a Brosix account.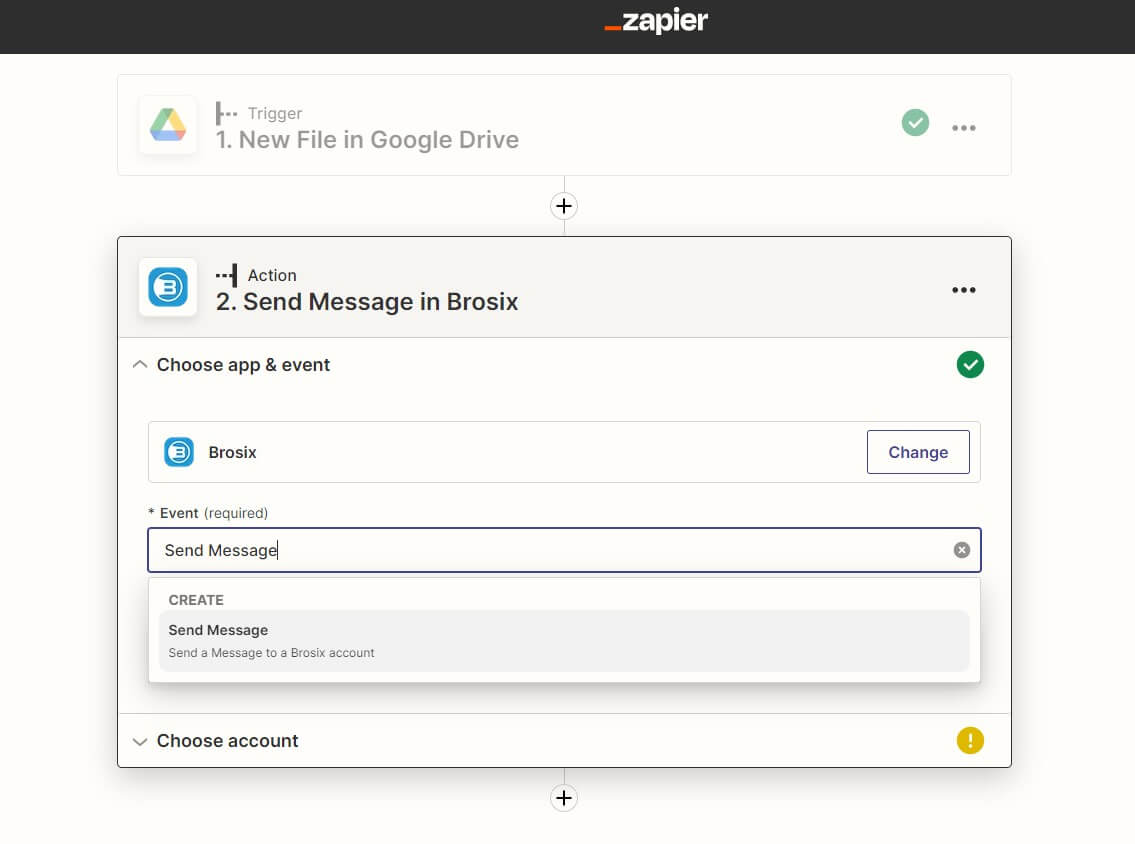 Select your Brosix account and the message you want to receive on Brosix. Then publish your Zap. That's it!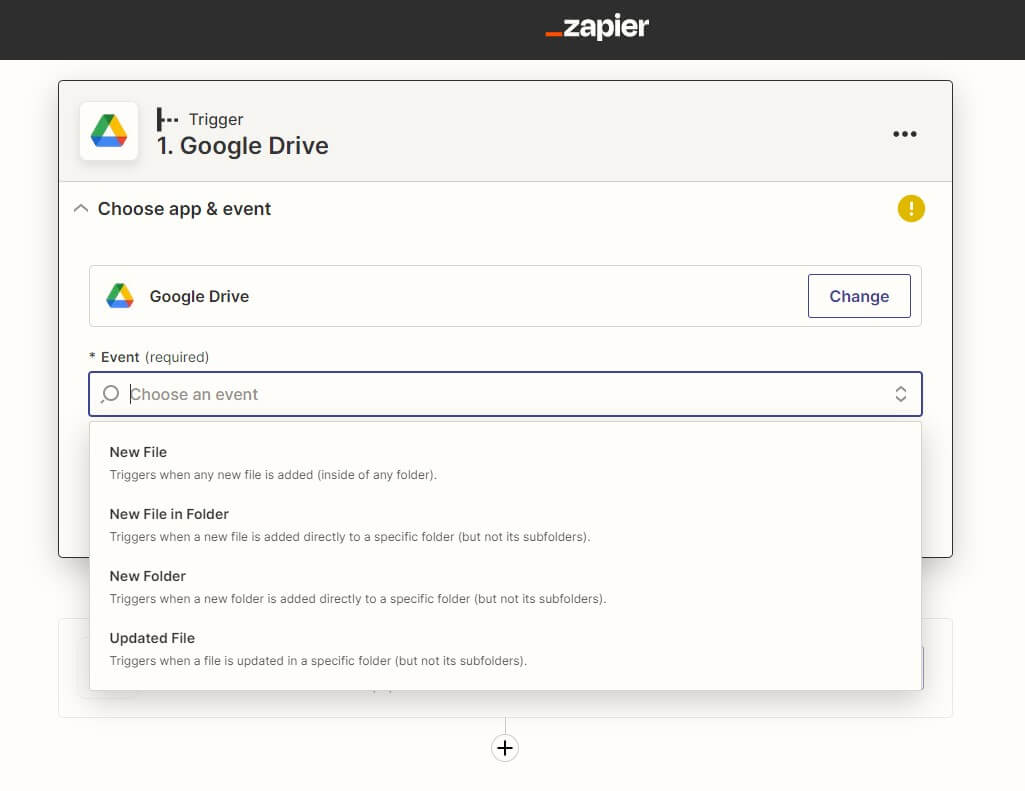 Drive Your Productivity to New Heights with Brosix and Google Drive Integration!