WordPress and Brosix integration
Receive a notification on Brosix for different WordPress events like:
when a new comment is added

when new media is uploaded

when a new post is created

when a post is updated

when a new user is created
Example: Receive a notification on Brosix when a new post is created.
As a blogger or website owner, you want to stay updated with the latest content published on your WordPress website. With Brosix and WordPress integration, you'll receive instant notifications whenever new posts are created on your website.
Imagine this scenario: You're in the middle of a crucial project, and you don't have time to check your website for new posts. With Brosix and WordPress integration, you can rest assured that you'll never miss anything important. As soon as a new post has been created, you'll receive a notification on your Brosix chat window.
What is Brosix?
Brosix is a secure instant messaging platform designed for teams. From unlimited file transfer to custom branding, a whiteboard and a suite of collaboration tools, it has everything you need to work smarter and achieve more together.
What is Zapier?
Zapier is a tool that allows you to easily connect your favorite apps without any code.
What is WordPress?
WordPress is a popular open-source content management system (CMS) that allows users to create and manage websites, blogs and online stores.
How to connect Brosix and WordPress through Zapier
Create an account in Zapier.
Create a new Zap and select WordPress as the trigger app.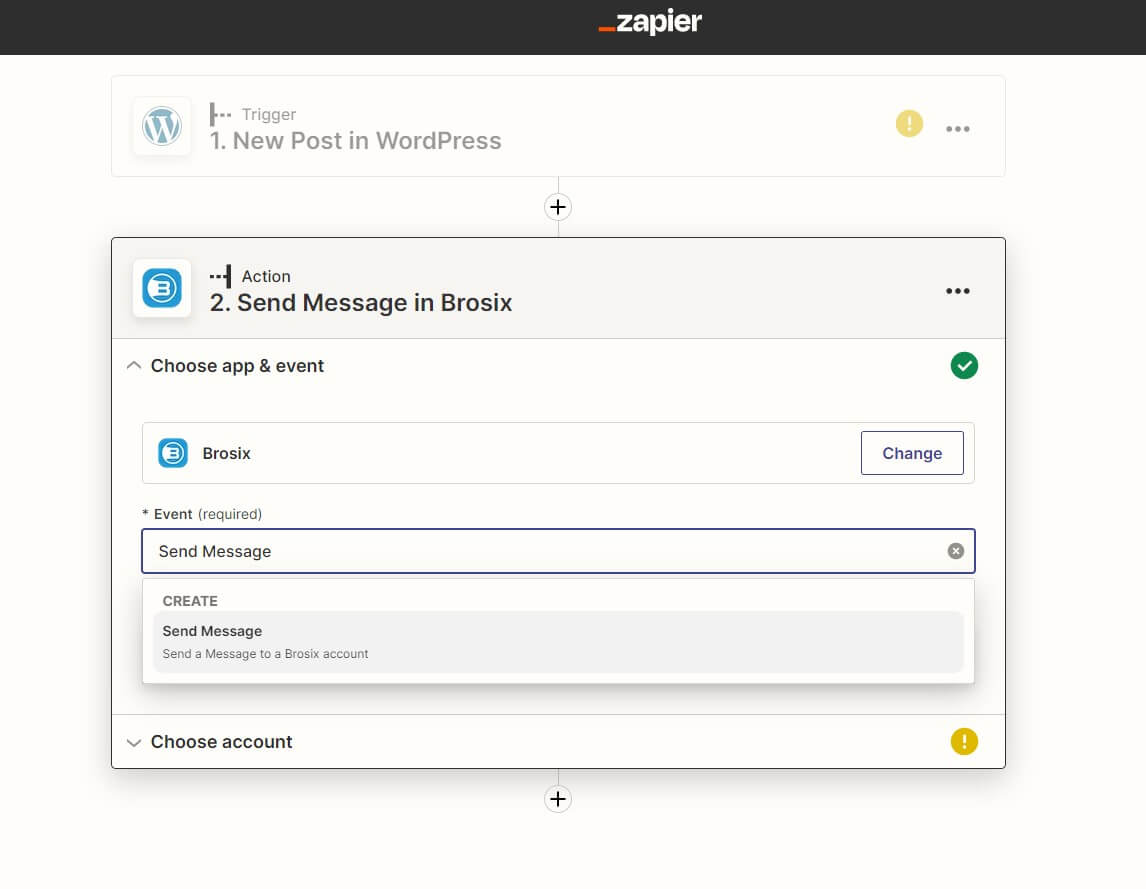 Select an event in WordPress that will trigger the notification on Brosix.For example: When a new post is created.
Choose your WordPress account and sign in.
Click on action and select Brosix.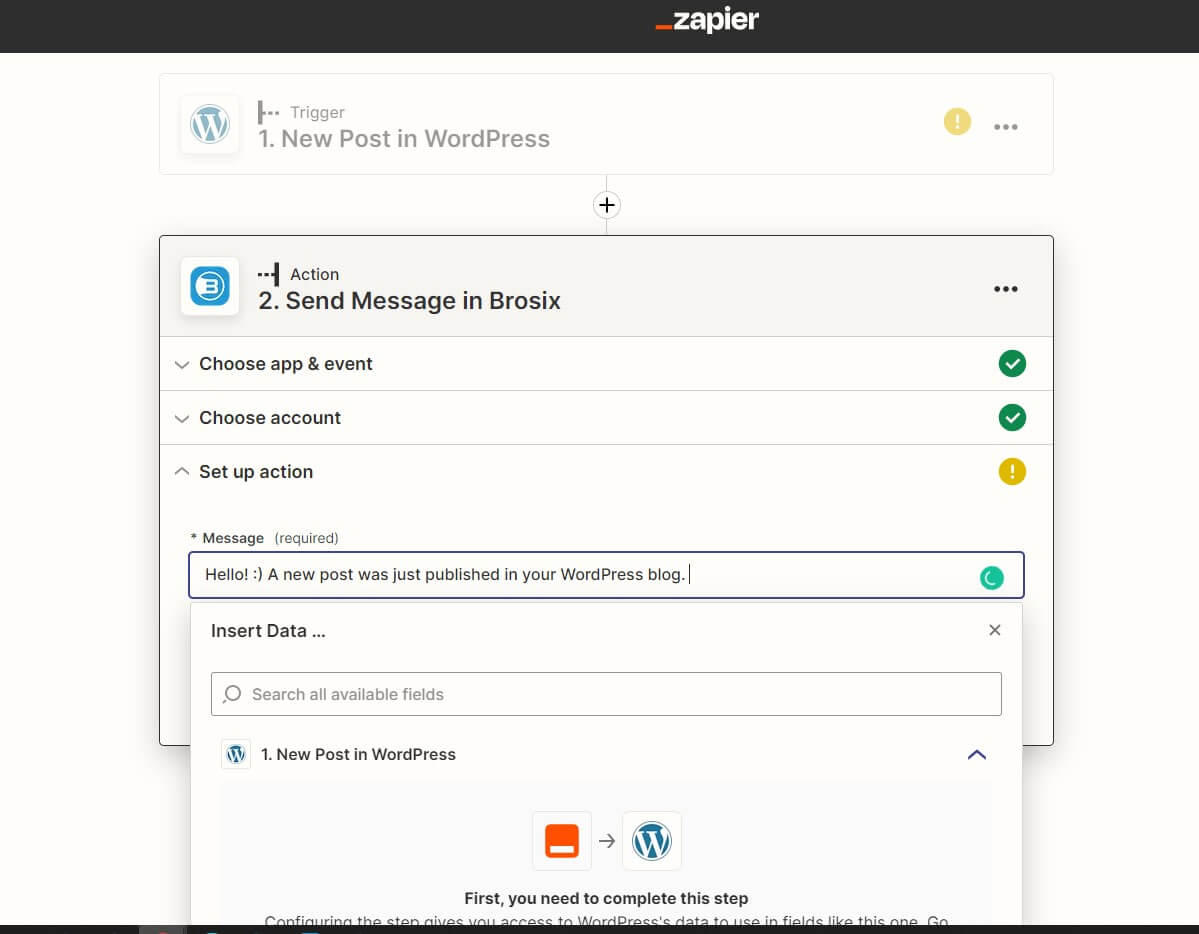 Choose your Brosix account and the message you want to receive.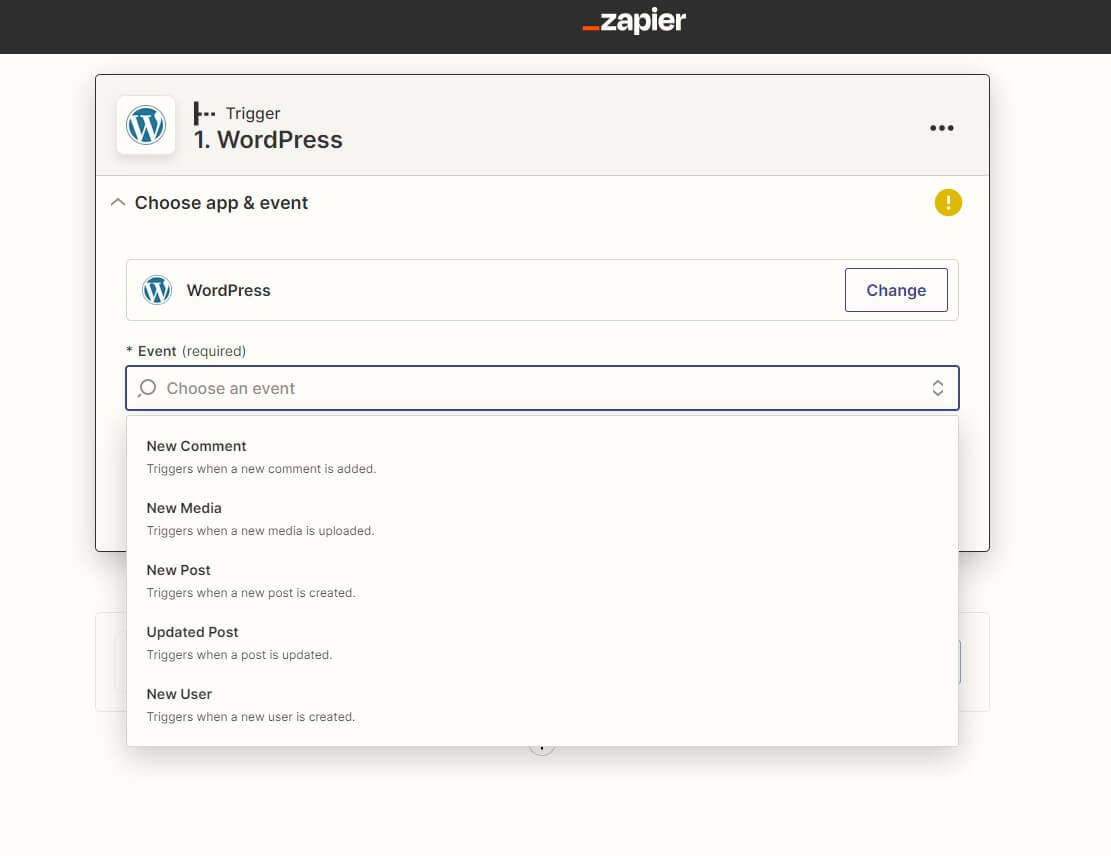 Publish your Zap. That's it!
Effortlessly Manage Your Website with Brosix and WordPress Integration!