User Activity Monitoring
A feature available only in Brosix Enterprise
Some organizations are required by the law in their countries to keep a log and monitor user activity from their employees.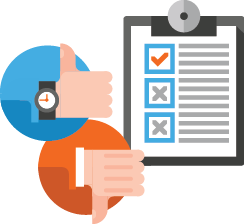 You can activate Users Activity Log from the Web Control Panel of your Instant Messaging Network.
When enabled, all user actions with the Brosix application are recorded on the server for your future review.
Information recorded are text chats, file transfers, voice calls, etc. Text chats are fully recorded whereas the other communication is only mentioned in the log.
This way you can get a detailed activity monitoring of the whole correspondence between the users in your network.
Only the network administrator authorized from your company is allowed to review the Users Activity Log through the user-friendly online control panel.
Users Activity Log is subject to this policy:
Log is kept on Brosix servers in "Write Once Read Many" technology – no one can tamper the logs.
Log is kept on Brosix servers for online reporting for 3 months. Records older than 3 months are deleted.
Log is archived and kept on Brosix servers for 12 months. Archives older than 12 months are deleted.
You can delete all log records at any time from the Web Control Panel.
Only the Instant Messaging Network owner gets access to the Log.
Only a Read-Only access to the Log is provided.
Read User Activity Log explained on Brosix Knowledge Base.
---
Get your free trial now. No credit card required. No up-front payments, no obligations.