Enterprise Group Chat Features
Brosix is an enterprise instant messaging solution designed to provide real-time business collaboration . Brosix Enterprise users have access to all Brosix Application Features plus Enterprise features, that provide full control of your Instant Messaging Network and personalization.
---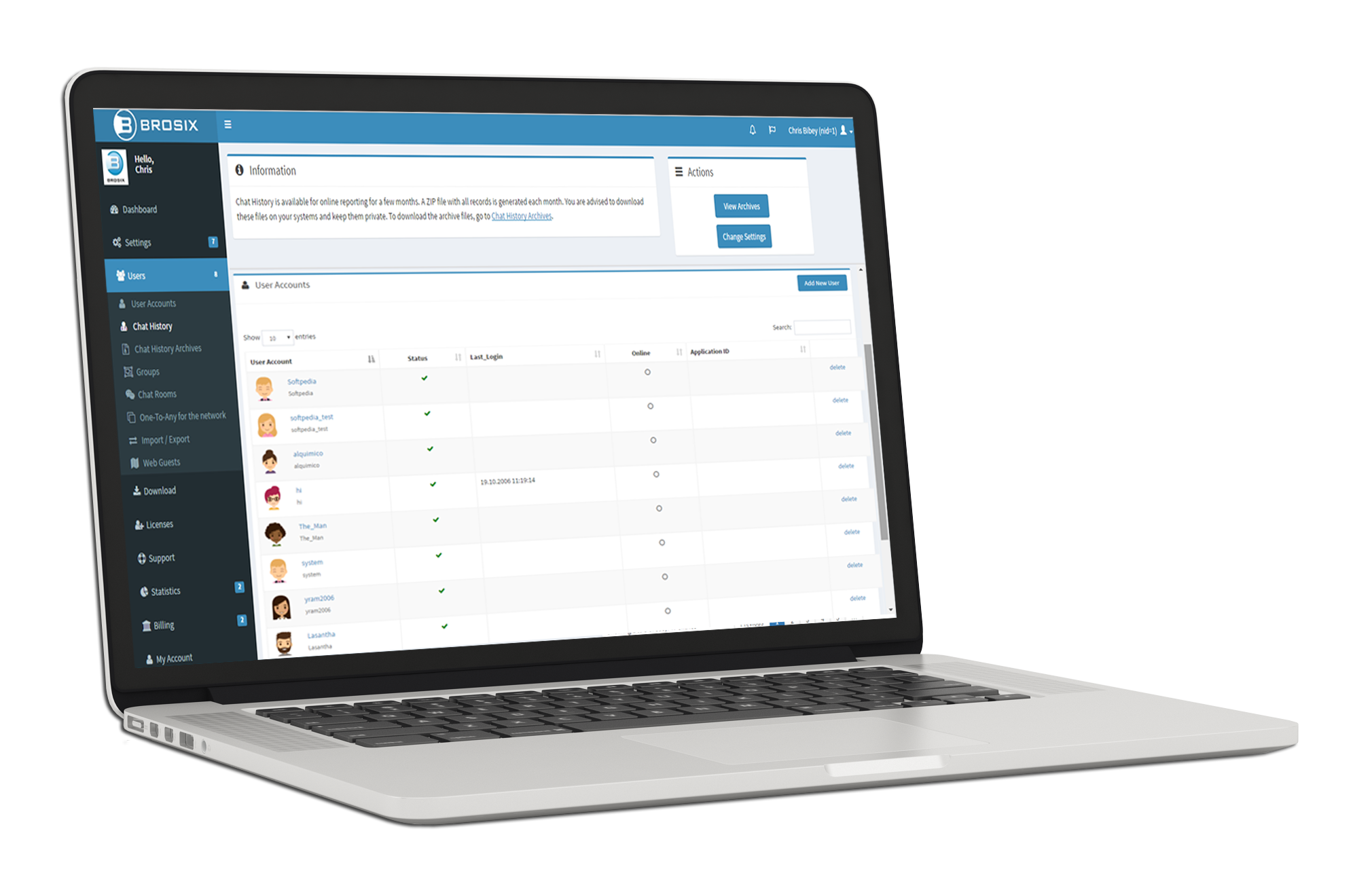 Users administration features
Delegate the right features to the right users by defining exact sets of options for network participants. Administrate each user.
User activity monitoring is available to record user actions. Network administration can review log history at a later stage
---
Users control messaging features
Full control over network contacts and communication control over contact lists.
Import/Export network users
Import/export users within a private network. This security feature facilitates better network management.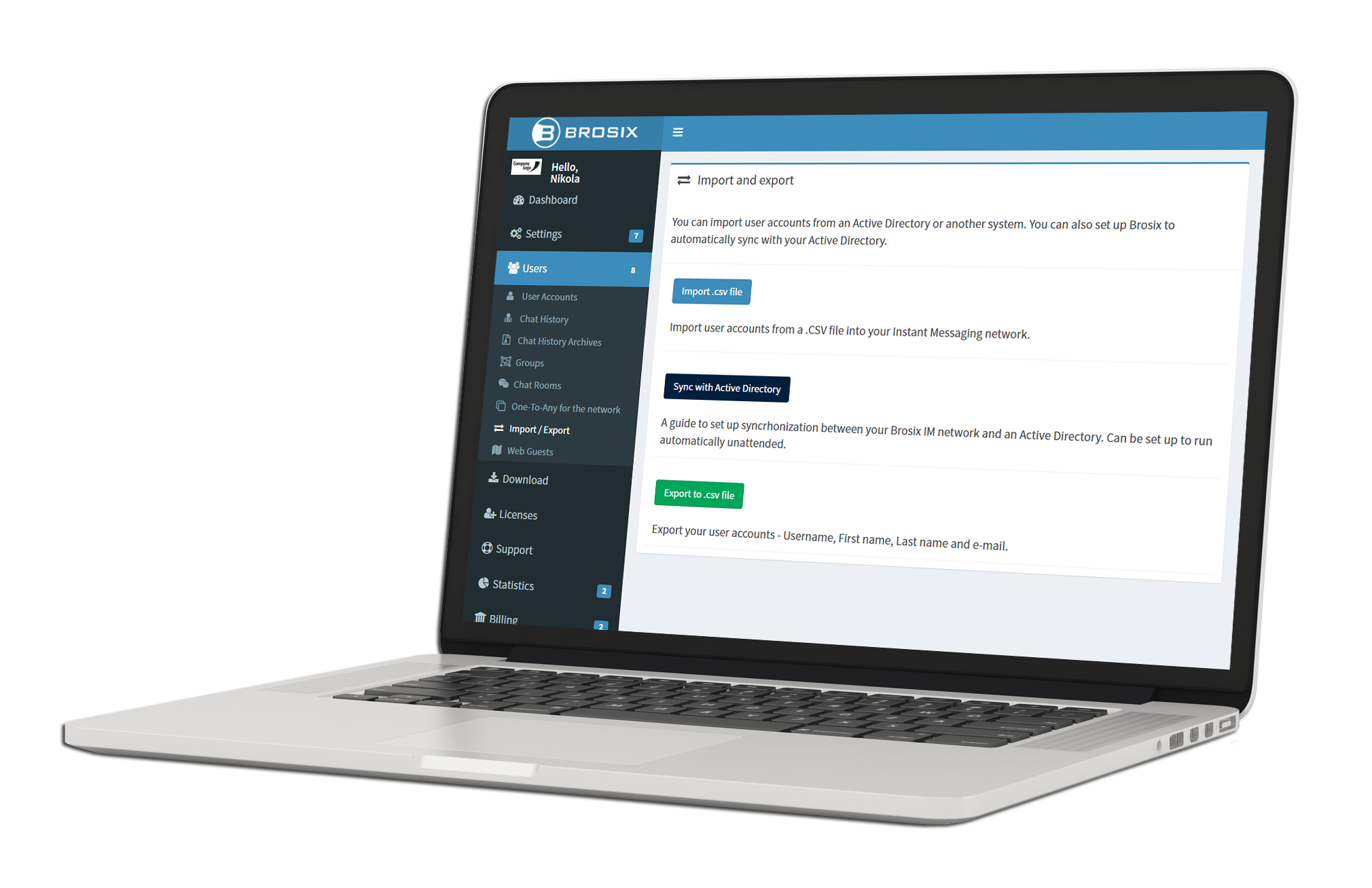 ---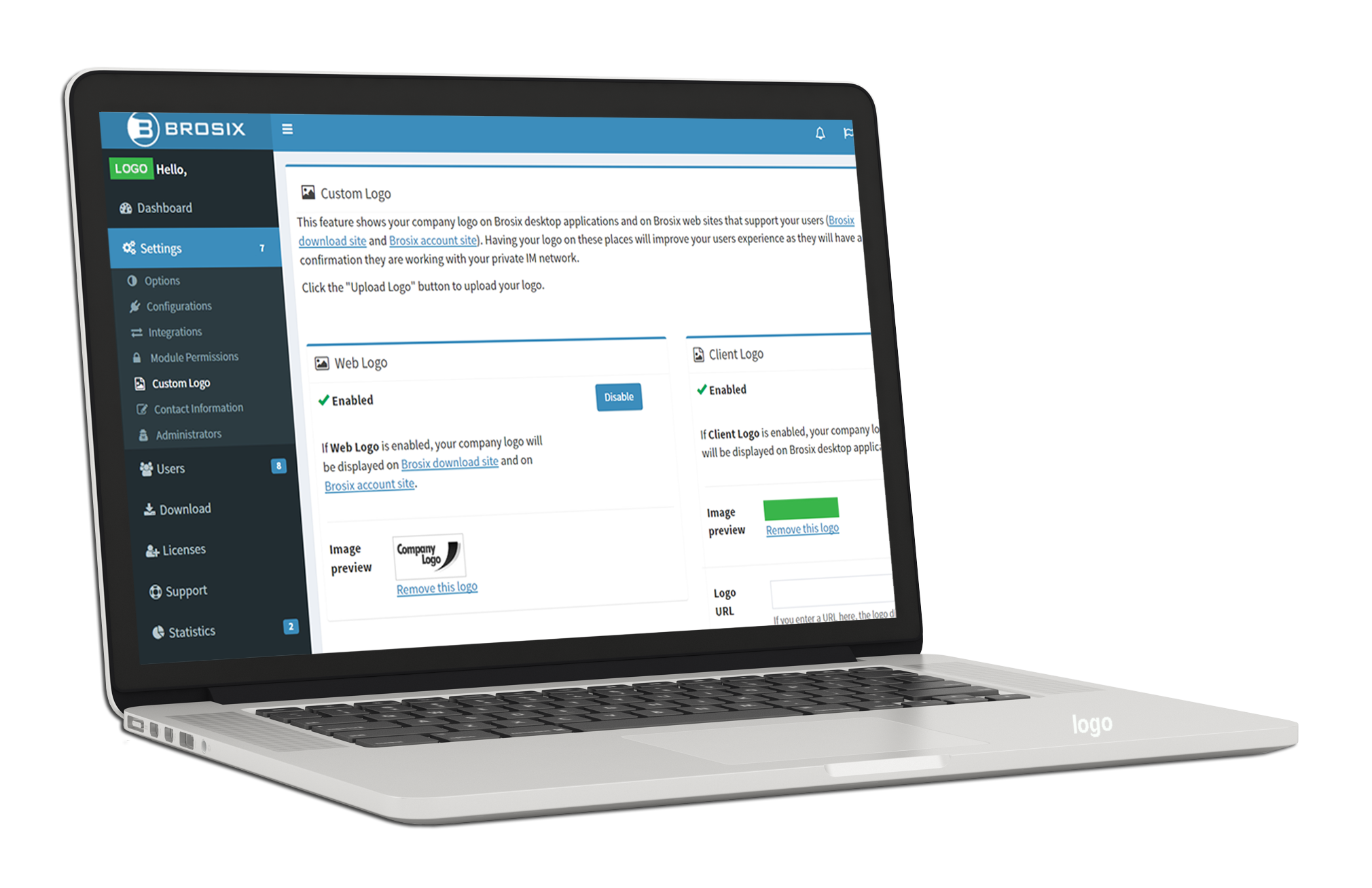 Brosix Private messaging network
Private Messaging Networks
Private networks for instant messaging ensure safe internal communication. A closed chat network is the best way to have secure internal communication with encrypted data transfer.
The Welcome feature enables network administrators to send group announcements to all network members with a single click.
Some companies require branded applications. Brosix Custom logo features makes for better visual recognition.
---
Brosix Corporate Features
Active Directory Synchronization
Brosix LDAP Sync can synchronize the active directory with a user account in a Brosix network
Live chat for web sites and e-commerce web platforms, ensuring efficient real time communication with website visitors.
Brosix Instant Messenger for Windows provides special corporate usage options. Detailed instructions are provided for network installation or a shared computer.
Premium Technical Support
Brosix Instant Messenger offers premium technical support. Use any contact channel to get in touch with us!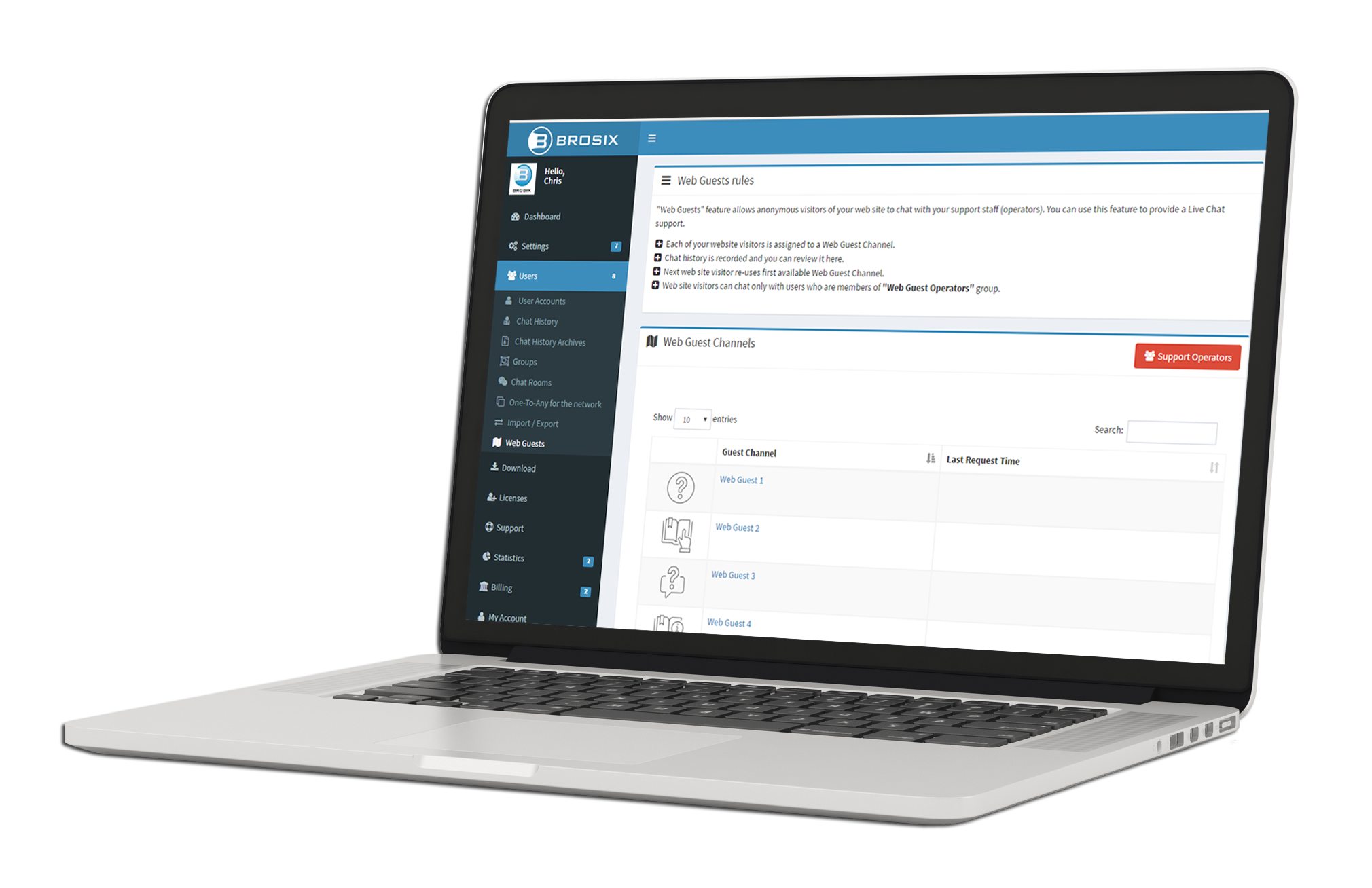 ---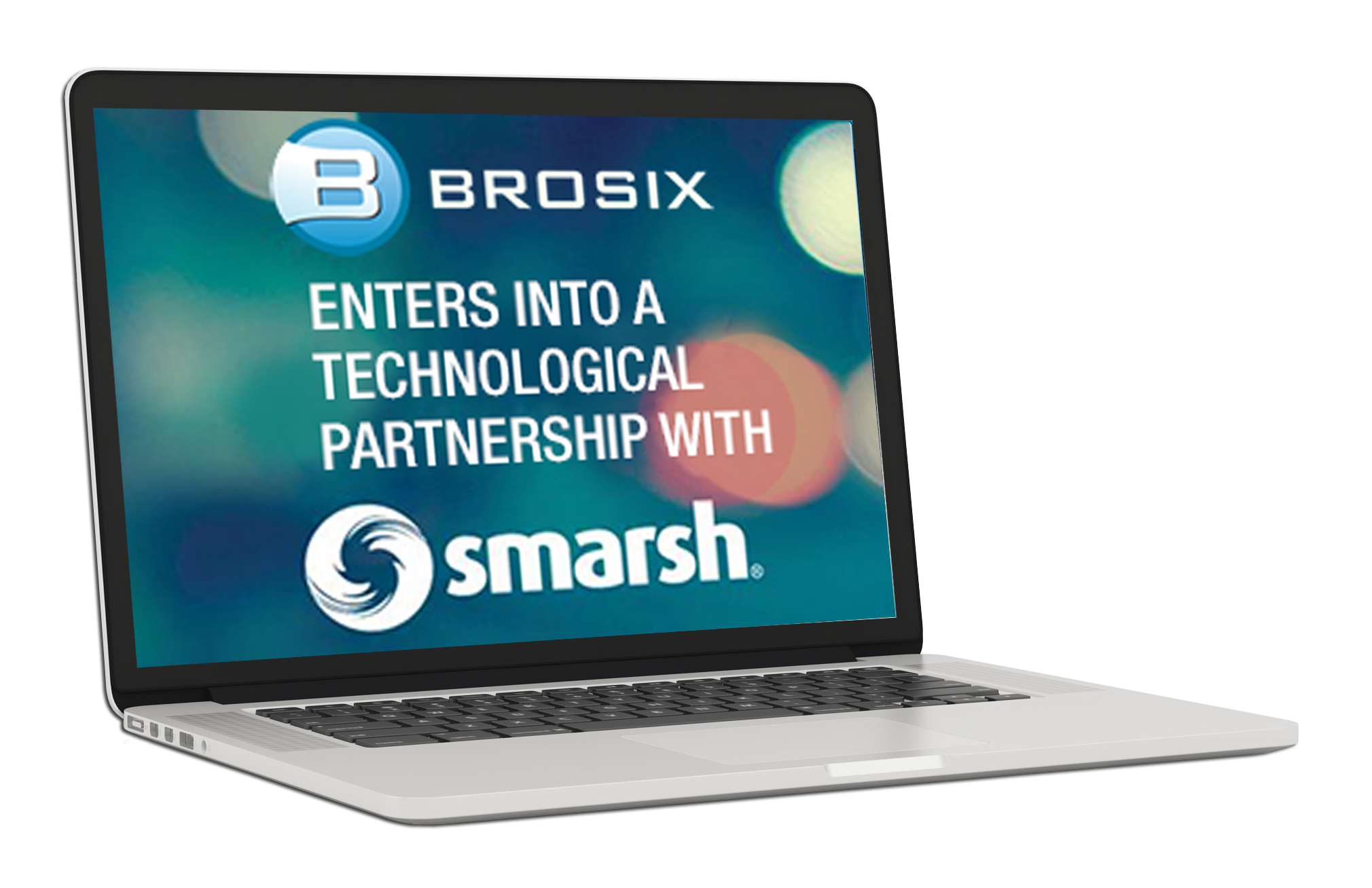 Brosix Integration Features
Softphone dialer solution
Looking for a Softphone dialer solution? Contact us to discuss your requirements.
For cloud archiving of data, Brosix offers integration with Smarsh. No additional actions are required, as activating the feature will automatically send the appropriate data to the cloud
---
Get your team started!
Start using Brosix now, and see how it will bring your team to life!