Enterprise IM Features
Brosix is an enterprise instant messaging solution designed to provide real-time business collaboration. Brosix Enterprise users have access to all Brosix Application, Mobile and Enterprise features, providing you with full control and personalization of your Team Network.
---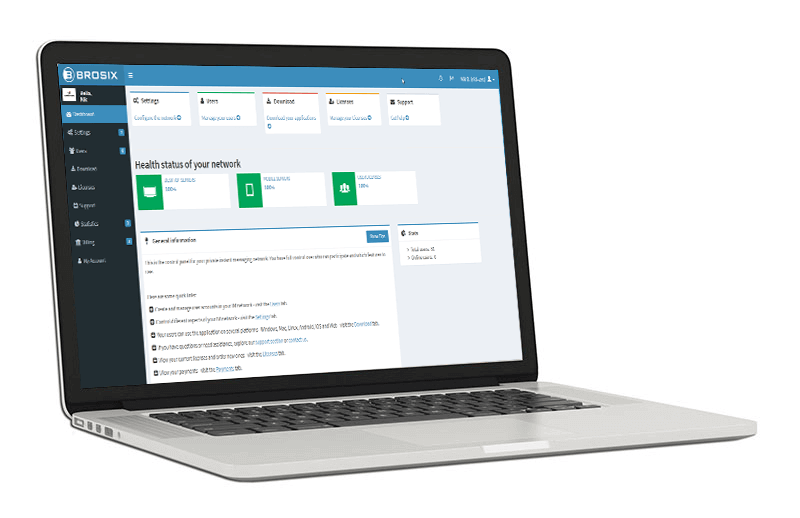 Network Administration Features
Create your own private team network to ensure safe internal communication with encrypted data transfer.
Manage your team network activities, network status and user permissions with a centralized web-based management panel, accessible to network administrators.
Set multiple administrators for more efficient network management.
Set specific security levels for sensitive user data on network, providing extra security.
---
Enterprise Control Features
Delegate the right features to the right users by defining exact sets of communication options for network participants. Administer each user individually or as part of a group.
Control who communicates with whom on your network by customizing user contact lists with specific users and groups.
Centrally control your network's Chat Rooms for more efficient collaboration.
Set network standards by determining what users can change in their profiles.
---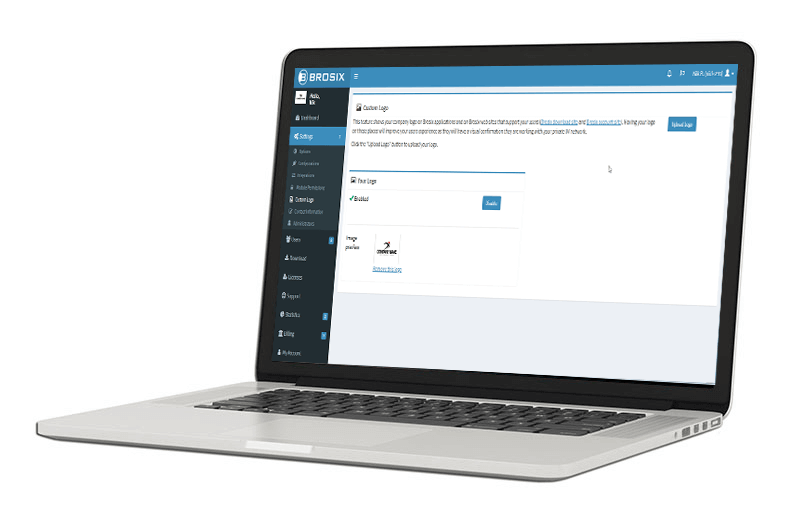 Enterprise Brand Features
Send group announcements and news to all team network users with a single click.
Integrate your company logo into your team network in order to increase visibility for your brand.
Live chat on your web site and e-commerce web platform to ensure efficient real time communication with website visitors.
---
Enterprise Admistration Features
Record user actions through user activity monitoring and review at a later point.
Set a time limit for how long your network chat history is saved on Brosix servers.
Import/export users in bulk within a private team network for more efficient network management.
Install Brosix on a shared computer with special corporate usage options and detailed installation instructions.
---
Brosix Integration Features
Synchronize an active directory with user accounts on your team network.
Use any contact channel to get in touch with us for excellent technical support!
---
Try Brosix Enterprise features and take full control over your team!