Manage User Contacts In Your Team
You have full control over your users' contact lists
A feature available only in Brosix Enterprise
Grouping the users within your Instant Messenger Network is now a simple process.
With Brosix, you are able to manage the contact lists of the users in your private Instant Messaging Network, controlling who communicates with whom. The Network Administrator can easily adapt your users' contact lists for more efficient and productive internal communication.
This feature also gives you an option to separate your company departments with group chat options and customization!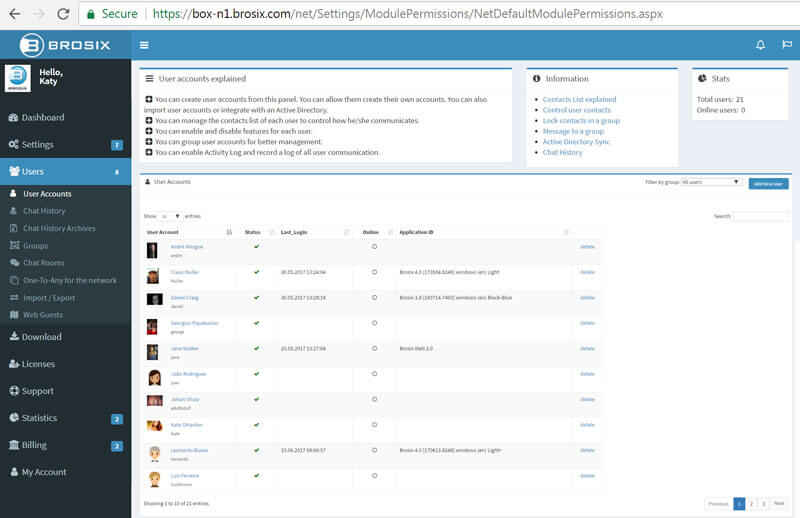 Create customized contact groupings for various levels
The Contact Management Feature allows you to group your users on various internal levels, as well as peer to peer. You can allow specific users from one department to communicate with users in another department.
For example, if you have a 10 person sales team and a 20 support team, you can allow only the Sales Manager to communicate with the Support Manager. The other users in these departments could communicate only inside the department.
You can also create custom groups for projects or special interests within your network. The speed and ease of contact management allows for quick customization.
Straight forward setup and customization
If you would like to manage the contact list of a certain user or groups of users, all you have to do is login to the Web Control Panel. From there you enter the Users section, and select the user account that you want to modify. It's that easy. You can find more information about the process here.