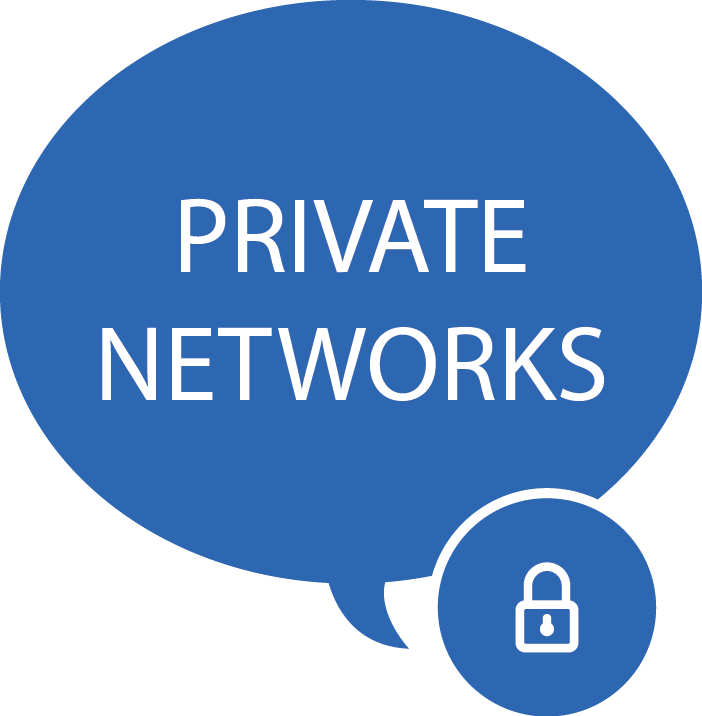 Private Chat Network
A feature available only in Brosix Enterprise
The point is to use your own private network!
The main benefit of Brosix is that you can create your own private Instant Messaging Network. Creation and maintenance are quick and easy.
By having a private network, you can be sure that only authorized users join your network and use the features that Brosix provides.
Text messages, file transfers, and all other communication options are available only for authorized users within your network. This is a convenient way to confine the communications of your employees and keep them focused on business purposes only.
This will also keep them away from different kinds of Internet security threats and attacks.
You are getting a fully functional Instant Messenger application which you can distribute to unlimited number of users and have them as members of your network.
Through a Web Control Panel you can fully control your network. Set user-level permissions, track communications, enable/disable features per individual users etc.
ther network, you need to create an account in that network.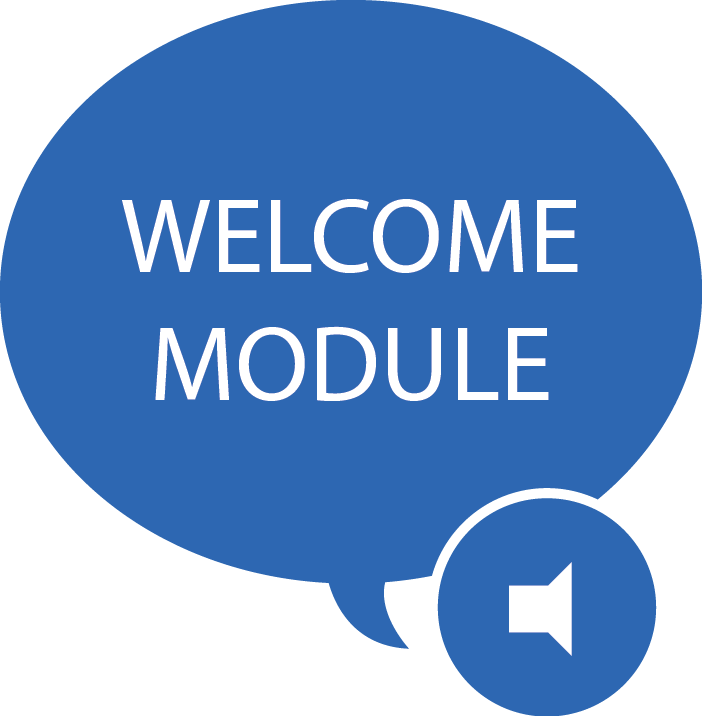 NEWS! NEWS! NEWS!
A feature available only in Brosix Enterprise
The Welcome module can be activated from the Web Control Panel. It brings news and event notifications to all users in your private Instant Messaging network.
If activated, it will add an extra item to the "Actions" menu in all Brosix Instant Messenger applications in your Instant Messaging Network.
You can specify an URL and a title for the menu item from the Web Control Panel.
You can also configure the Welcome module to open the URL in user's default web browser each time the user starts Brosix. The same URL can be reached if the user hits the menu item in the "Actions" menu.
For example, you can use this feature if you want to make sure that all users will see the latest news for your company. Just set the welcome module point to the news section in your website.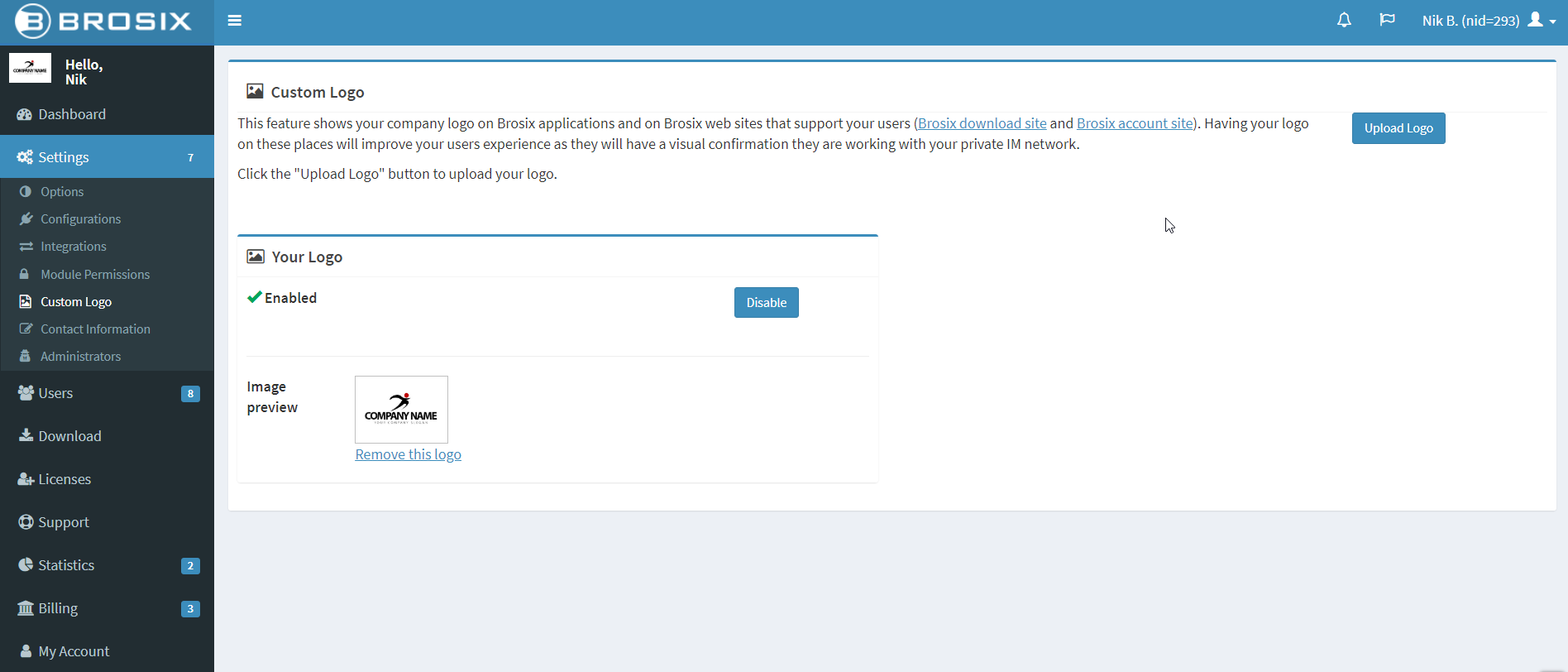 Custom Logo feature
A feature available only in Brosix Enterprise
IM network administrators can upload their company logo from the Web Control Panel.
If this feature is enabled, the company logo will be displayed on Brosix download site and on Brosix account site.
Having your logo on these places will improve your users experience as they will have a visual confirmation they are working with your IM network.