Looking for a softphone solution?
Tell us what are your organization needs!
Fill in the form below and we will get in touch with you to discuss the best solution we can offer: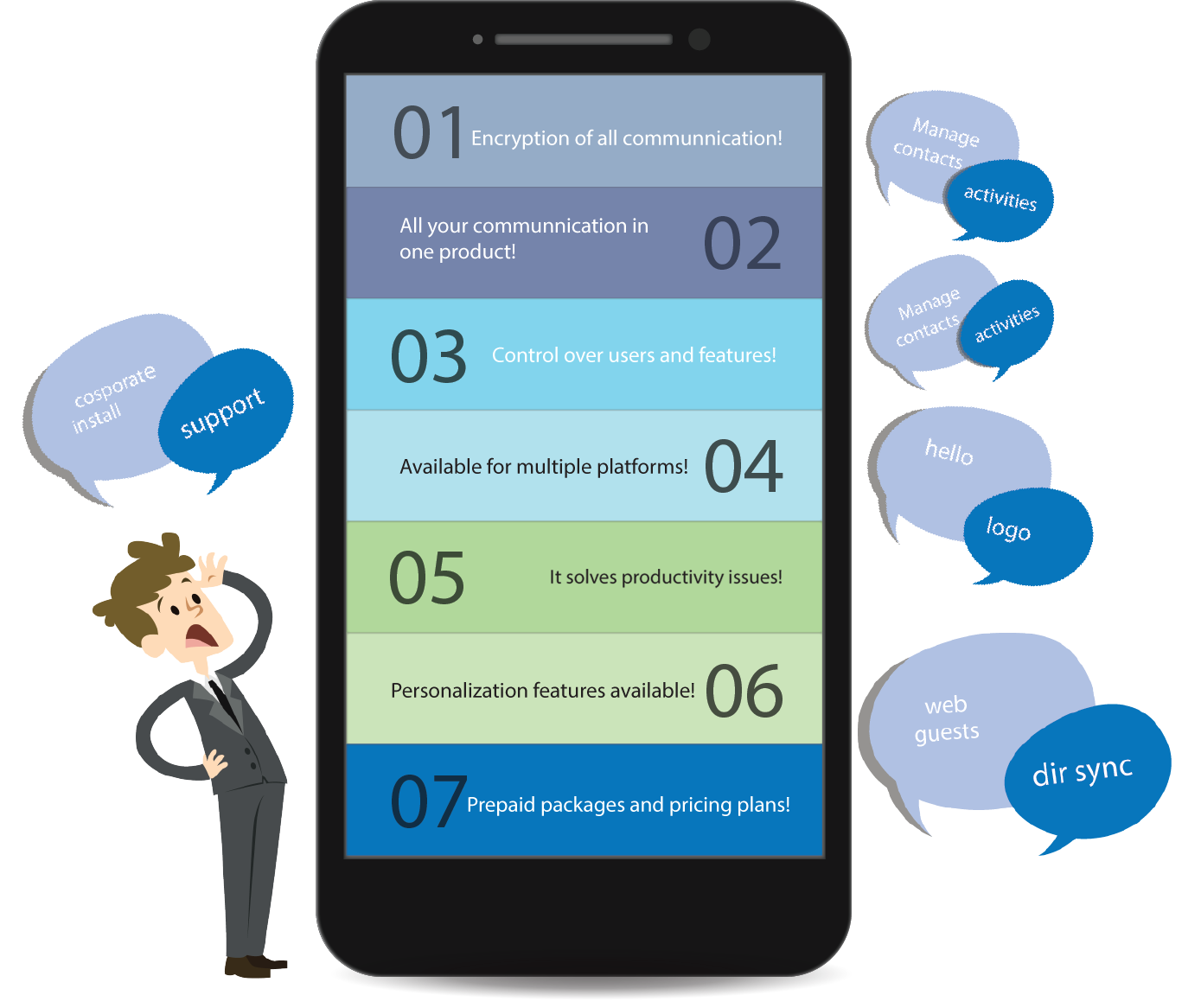 Brosix application runs on multiple platforms. We offer full package of communication features for your business communication needs. Brosix is compatible with various voip service providers. We can offer packages with prepaid plans or you can choose preferred provider to achieve best cost. Encryption and secure communication channels are our priority.
Get your team started!
Start using Brosix now, and see how it will bring your team to life!