Brosix 3.6.9 released for Desktop
Brosix 3.6.9 for Desktop (Windows, Mac and Linux) is available for download.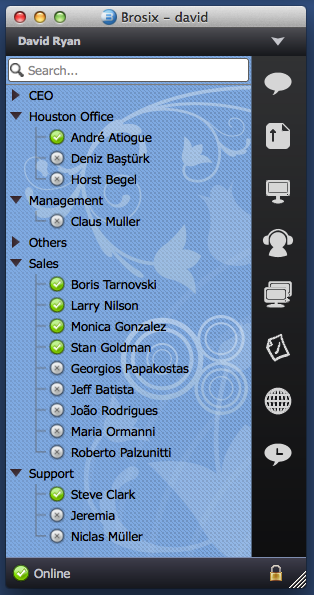 The last couple of months have been really busy for our developers. We wanted to use the summer heat and to prepare a fresh new version for the fall.
Brosix version 3.6.9 for Windows, Mac, and Linux contains improvements and updates for the faster and smoother user experience than ever before. We have touched here and there across all the application. The changes and improvements are so many, that we can't mention them in this short article.
You can now download the latest update of the Personal and Enterprise versions of the Brosix instant messenger.
Try the new 3.9.6 version of Brosix and don't hesitate to share your experience on Brosix's Facebook page, or simply contact the Brosix Team.