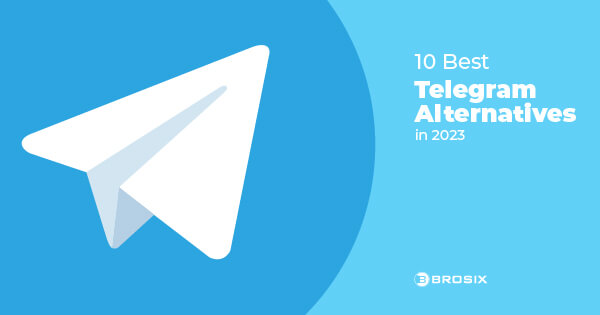 10 Best Telegram Alternatives in 2023: Instant Messengers and Chat Apps
Telegram first entered the sphere of instant messaging in 2013. Since then, and no small thanks to features like bots, secret chats, supergroups, custom themes, and the ability to send files up to 1.5 GB, the chat app has become major competition in an ever-crowded field.
Telegram isn't without its flaws, though. For starters, the platform doesn't encrypt chats by default but rather encrypts secret chats only, which have to be manually enabled.
What's more, Telegram's famous bots don't use the same encryption protocol that the Telegram platform uses, potentially undermining the platform's security altogether when a bot is introduced into a channel.
While those are just a few instances of potential vulnerabilities, they're enough to make you think twice about the security of your private and enterprise-related communications, or even whether Telegram is the right platform for you.
Fortunately, there's no shortage of messaging apps on the market – each targeting the diverse needs of today's end-user. Some provide chat capabilities to a wide user base. Others focus on delivering a smooth user experience, ensuring security and privacy, and streamlining enterprise communication and collaboration.
It all depends on what you're after. Below we'll introduce you to 10 Telegram alternatives, each tried and true and capable of meeting your communication needs.
1. Brosix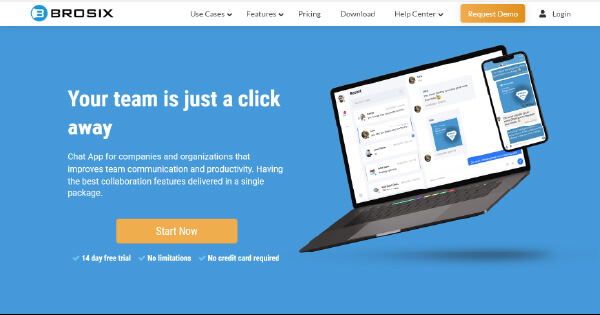 One of the more secure Telegram alternatives out there, Brosix is an all-in-one team communication and collaboration solution.
In addition to encrypting communications across the platform end-to-end, Brosix's fully private team network, peer-to-peer channels, and anti-virus and malware integration better safeguard team communication.
Aside from ensuring secure communication, though, Brosix focuses teamwork through an array of robust enterprise tools. Features and chat room controls, chat history archives, as well as the ability to specify data security levels and set multiple administrators provide comprehensive management over users, communication, and collaboration on the platform.
With Brosix, teams get everything they need to communicate effectively and work together efficiently. Conversations take place one-on-one via text chats or on a group basis via chat rooms. When the conversation calls for something more personal, there's in-message access to crystal clear voice and video.
What's more, you get a host of IM features like screen sharing, instant screenshot, a native whiteboard solution, and unlimited size file transfer which neither restricts data transfers by size nor limits them by volume.
Brosix features three pricing tiers – Startup, the freemium version featuring text chat, whiteboard, and some limited enterprise features; Business at $4.00 per user per month; and Premium featuring all the extras which will run you just $6.00 per user per month.
Available on: iOS, Android, Windows, macOS, Linux, and Web
2. WhatsApp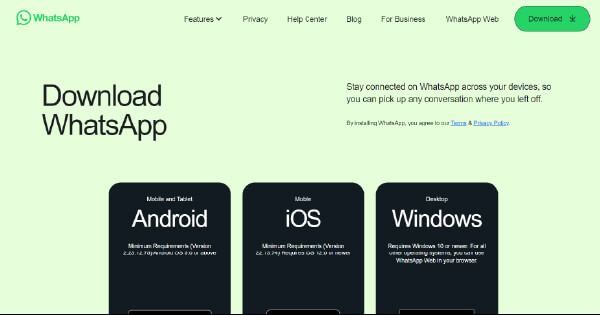 Odds are you know a thing or two about WhatsApp. Even if you haven't used the popular chat app, you probably know someone who does. After all, WhatsApp is used by approximately 2 billion people globally.
The free chat app allows you to chat one-on-one and in groups (of up to 1,024 people), as well as make voice and video calls. Users can share media, format text, and also back up chats on Google Drive and iCloud.
Users looking for a Telegram alternative could do worse than WhatsApp, as its popularity alone makes it a strong contender. And unlike Telegram, WhatsApp encrypts everything end-to-end – chats, calls, shared media, you name it.
Interested parties should know, though, that end-to-end encryption isn't the be all end all of a secure chat app. WhatsApp was hacked in the spring of 2019 and announced a vulnerability to spyware via GIFs sent from third parties.
Available on: Web; Android, iOS, Windows Phone, Windows, macOS
3. Viber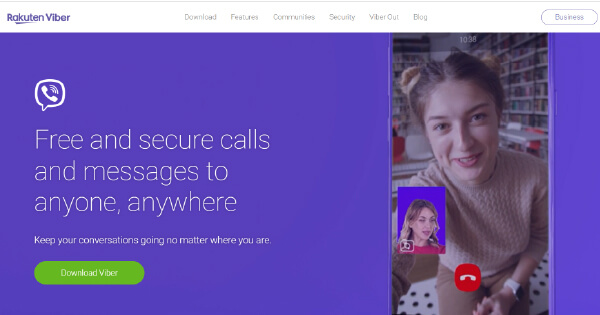 While unable to boast the massive user numbers of WhatsApp, Viber is no slouch. Neither in terms of chat nor security. The app boasts 260 million active monthly users. Better yet, everything's encrypted end-to-end and at no cost to end-users.
With Viber, you get the ability to chat one-on-one, in groups, over voice or video, as well as share media and documents. There are also hidden and public chats, stickers, emojis, and even games.
Viber also provides the option to make out-bound calls to non-Viber users, albeit for a fee of course. Recent versions support group video calls for up to 20 users, as well as group chats for up to 250 participants.
Despite occasional call quality issues over WiFi and 3G and the prevalence of ads, Viber makes for a worthy Telegram alternative.
Available on: Android, iOS, Windows Phone, Windows, macOS
4. Messenger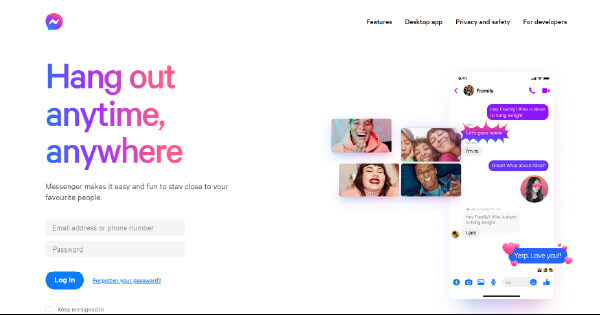 Messenger is no stranger to the field of chat. In addition to its parent company's purchase of WhatsApp in 2014, the popular chat app boasts similar user numbers of nearly 1.04 billion.
Like the competition, Messenger facilitates not only chat on a one-on-one and group basis, but also high-quality voice and video calls.
Messenger provides in-app access to games, GIFs, and location sharing, as well as to Facebook and a slew of other apps like Kayak, Pinterest, Apple Music, and more. Users can also link debit cards, making payments to friends and family a breeze.
Messenger isn't without shortcomings, though. For starters, chats aren't encrypted by default. You'll need to activate secret chats for that.
Furthermore, as a result of its relationship with Facebook, no conversation around Messenger is complete without mentioning the social media giant's questionable record of trustworthiness – for instance scraping users' phone and text messages, providing users' personal data to political consulting firms, and even paying users for the right to harvest personal data and browsing activity.
Available on: Android, Windows Phone, Windows, iOS, Web
5. Signal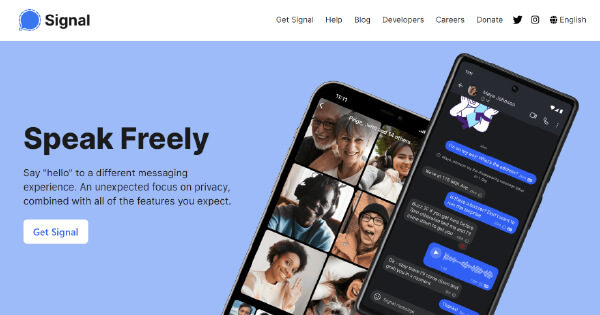 Developed by Open Whisper Systems, or the same company that's partnered with Facebook to provide end-to-end encryption to both WhatsApp and Messenger, Signal is a free, open-source chat app. That means experts can poke around, making sure the App does what it was designed to do in the way it was designed to do it.
Unsurprisingly then, Signal features end-to-end encryption on all chats, calls, and shared data. Chat features include one-on-one, group, as well as voice and video calls.
Signal also supports location sharing, the sharing of multimedia including GIFs, as well as the ability to set messages to delete themselves.
Signal is more or less a barebones chat app, but that's for a reason – security. While it doesn't offer the features of Telegram, it's a capable, and perhaps more secure, alternative.
Available on: Android, Windows, macOS, iOS
6. Threema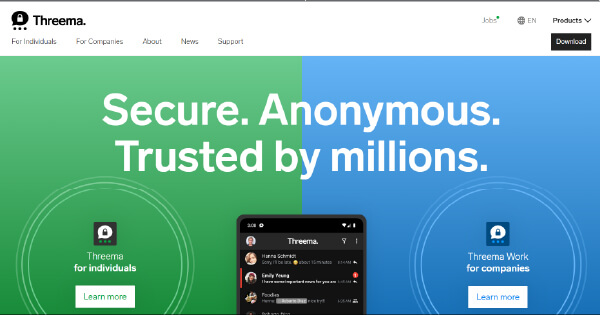 Landing a spot on this list due to its secure nature, Threema, is another open-source chat app, using the National and Cryptographic library for encryption.
Encrypting end-to-end all messages, files, and even status messages, Threema offers one-on-one and group chat, as well as voice calls. While there's no video calling option, Threema does support the sharing of multimedia and locations.
Despite not providing video functionality, Threema does offer some unique features like the ability to create polls.
Unlike much of the competition, Threema offers a transparent privacy policy. Furthermore, the app doesn't collect metadata, as group memberships and contact lists are managed on-device only.
The added peace of mind, though, comes at a cost. Threema will run you $4.99, while business plans start at $14.99 per license, paid yearly.
Available on: Android, iOS, Windows Phone
7. Mattermost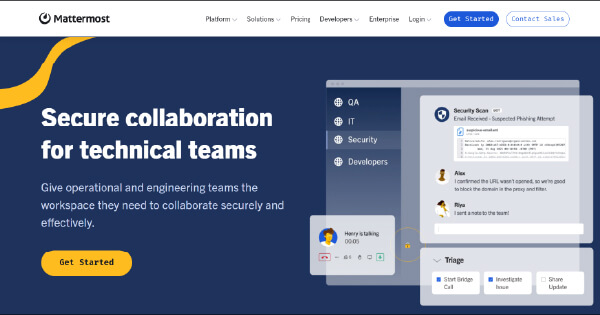 Another open-source option, Mattermost is a self-hosted Telegram alternative.
While you'll need to deploy it on your server, Mattermost also provides a host of customization options across its web, desktop, and mobile apps – such as the ability to add encryption on both communication and server-level; custom branding and login page design; and the ability to customize the languages available in the UI.
Aimed primarily at the enterprise sector, communication is organized by direct messages or in public or private channels.
For smaller teams, there's a freemium version offering unlimited messaging history and support in multiple languages. Paid plans start at $10 per user per year.
Available on: iOS, Android, Windows, macOS, Linux, and Web
8. Google Chat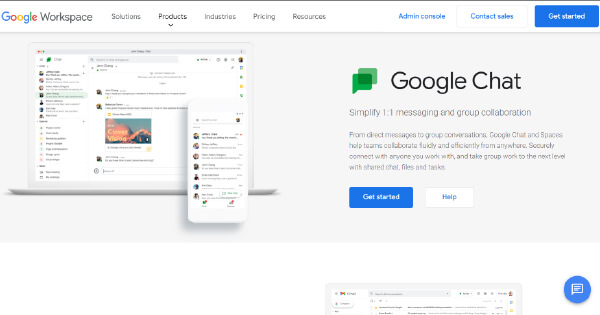 Google's team chat platform, provides a dedicated space for team communication to users of Google Workspace. Google Chat organizes conversations by direct message with a friend or colleague, team or group collaboration in spaces, and also offers integration with other apps.
Google Chat makes file sharing easy as it integrates with Docs, Sheets, and Slides. This enables users to create and share content without having to worry about granting permissions. What's more, it supports group collaboration, allowing users to work together on shared chats, files, and tasks.
Chat integrates with Google Meet, making it convenient to easily set up meetings. By tagging attendees and mentioning the date, an appointment automatically appears in the calendar. It allows for up to 250 video chat participants.
Offering a host of bots that integrate with third-party apps, Google Chat is a Telegram alternative sure to suit the needs of today's Google Workspace users.
There's no freemium version, but access to a Google Workspace account (costing you $6 per user per month) grants you access.
Available on: iOS, Android, macOS, and Web
9. Flock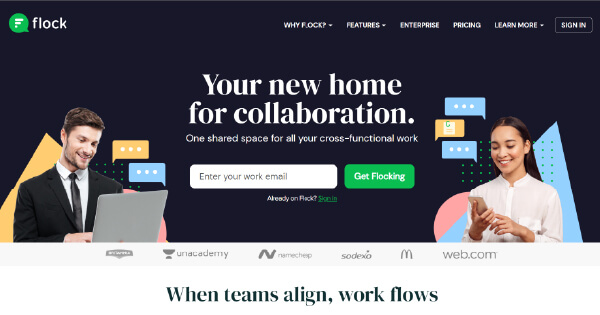 One of Flock's selling points is that it's great for making quick decisions without leaving the chat space.
In addition to the standard team communication tools like chat and audio and video calls, Flock connects to Google Drive so you can share files directly into the chat. Then, through built-in polls, you can quickly vote on the best course of action for your team.
Flock also includes reminders, notes, and to-do lists so you can then more efficiently assign and keep track of actions.
While Flock offers a free version, it is limited to 10,000 searchable messages, only one-on-one video conferencing, and 5GB team storage.
Flock's paid plans will run you $4.50 per seat but you'll get access to screen sharing, unlimited messaging, and 10GB storage per user.
Available on: iOS, Android, Windows, macOS, Linux, and Web
10. Microsoft Teams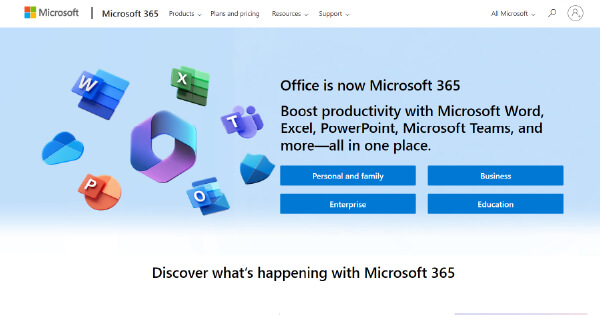 Standard with an Office 365 plan, Teams' top selling point is its deep integration with Microsoft Office. For example, Office or OneDrive documents can be shared, accessed, and edited all within the Teams platform.
Teams provides all of the expected features like text, voice, and video. Chats are organized by teams and each chat includes a reply button essentially turning conversations into threads.
For longer messages, Teams includes a text editor that enables the composition of an email-style message complete with subject and level of importance.
Teams works best for large enterprises or businesses already taking advantage of Microsoft's Business Essentials or Business Premium plans.
MS Teams offers a freemium plan with chat, audio, and video calls, as well as limited integrations, file storage, and the ability to communicate and collaborate with anyone inside or outside your organization.
The Essentials plan starts at $4 per month per user, while the Premium plan will set you back $22 per user/month.
Available on: iOS, Android, Windows, macOS, and Web
In Conclusion
Before deciding on a chat app, you'll need to evaluate what you need from the platform. You'll want to think about the nature of the communication, the kind of data you'll be sharing, and whether or not the people with whom you'll be chatting are located there.
If communicating for work, consider a business instant messenger. If it's private communication, then a secure consumer-grade chat app may suit you. If you need encryption, make sure chats are encrypted by default.
By doing a bit of research and trying a few platforms, you'll find that there's a host of capable Telegram alternatives to meet your communication needs and preferences.
FAQ
Is Tox a good alternative to Telegram?
Yes. Tox is similar to Telegram. It is an encrypted chat app that offers end-to-end encryption and allows users to have secure messaging and communication.
Can Snapchat be used as a Telegram chat alternative?
Although Snapchat is primarily known for its disappearing messages feature, it can also be used as an alternative to Telegram for instant messaging and communication.
Is Discord a good alternative to Telegram for team collaboration?
Discord is considered a similar app to Telegram for team collaboration. It is a communication platform that provides chat groups, voice chat, video chat, and many other features for effective team collaboration.
Can Skype be considered an alternative app to Telegram?
Yes. Skype can be considered an alternative app to Telegram. It is a messaging application that allows users to make video and audio calls, chat, and share files.
Is the Troop Messenger app similar to Telegram?
Troop Messenger is a good alternative app to Telegram. It is a team communication and collaboration platform that offers features similar to Telegram, such as messaging, file sharing, and team collaboration.
How many active users does Telegram have?
Telegram has 700 million active users worldwide.
Does Telegram have a desktop app?
Yes. Telegram has a desktop version of its app that can be downloaded and used on computers.