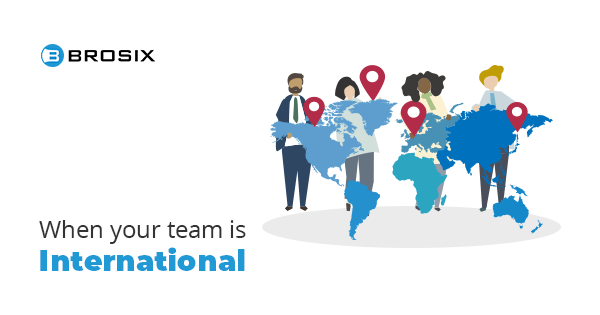 14 International Chatting Apps: Personal and Work Communication
Communication apps are a must-have in today's interconnected world. They're a lifeline as more and more people go abroad for work, education, and leisure. With a stable internet connection, you can send text messages and other data while voice over internet protocol (VoIP) technology allows you to make phone calls, no matter where in the world the other party is, and often for free.
Chat apps aren't just for free international text messages and calls, though. As remote work takes hold across the globe, these apps can help employers and employees meet the challenges of telecommuting, such as real-time collaboration across long distances and time zones.
So which apps are the best for chatting internationally? Whether you're collaborating for work or just checking in with friends and family back home, we'll break it down for you below.
The Best Apps for International Communication
Skype: Best app for international chat and low-cost calling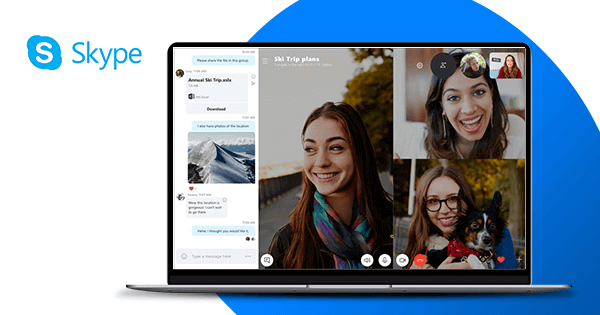 Available on: Windows, macOS, Android, iOS, Linux, Kindle Fire, Xbox One
Skype needs no introduction. The pioneering platform has provided reliable communications capabilities since 2003. Skype users can chat one to one, in groups, or via voice and video technology over a range of devices. A fully-functioning telecommunications application, Skype allows users to send SMS messages and call landline phones at reduced rates through credit purchased on the platform. It's a great option for chatting with coworkers or friends back home.
The Microsoft-owned Skype also offers users a business-oriented platform providing teams a separate, closed network for internal communication and collaboration. Keep in mind, Skype for Business is nearing its end of life and users will need to soon upgrade to Microsoft Teams or find another solution.
If you're a Skype for Business user or just looking for similar capabilities, check out these Skype for Business alternatives.
Skype Pricing: Free
Brx.chat: Most versatile free chat app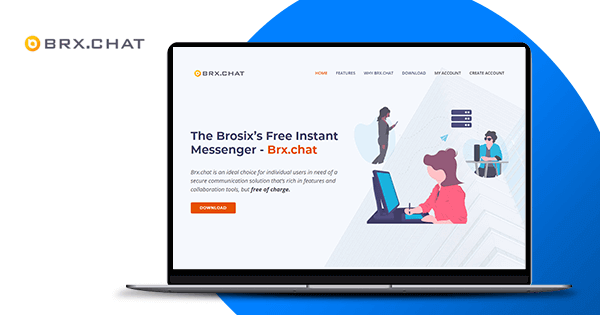 Available on: Windows, macOS, Android, iOS, Linux
Brx.chat is a feature-rich chat app powered by Brosix. It's a versatile choice for users looking to take their messaging capabilities up a level without compromising on security or the budget. With Brx.chat, you get direct text chatting, chat rooms, voice and video chats, and tons of tools to enhance communication. Share your screen, capture and send screenshots, transfer unlimited files, and collaborate visually with the whiteboard. Fully encrypted, peer-to-peer connections with optional anti-virus integration make Brx.chat a secure, sensible communication solution.
Brx.chat Pricing: Free
Viber: Best app for synching chat across devices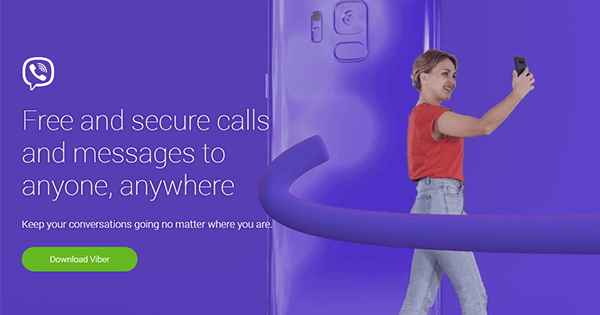 Available on: Windows, macOS, Android, iOS, Linux
Viber is a popular platform for international messaging. It's a multi-platform application that syncs between any device you use, allowing you to chat seamlessly with other Viber users from mobile, desktop, or tablet. Viber is fully encrypted, meaning any chats, calls, community discussions and media shared on Viber are protected and private. What's more, with Viber Out, you can call any landline or mobile number globally, even if they don't have Viber.
Viber Pricing: Free
WhatsApp: Most popular chat app internationally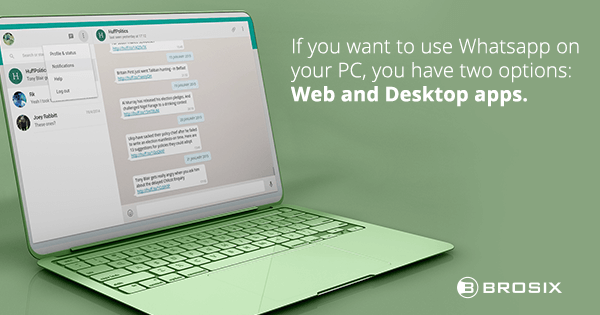 Available on: Windows, macOS, Android, iOS
If you've got an international audience, WhatsApp is a sure bet. A VoIP and instant messaging software, you get direct messages and group chat on an interface that resembles SMS text messaging. You can also make voice and video calls and share content including images, documents, and user locations. A limited business version provides a business profile, some automated messaging capabilities, and usage metrics. With more than 1.5 billion users, wherever in the world your contacts are, there's a good chance they're on WhatsApp.
WhatsApp Pricing: Free
Telegram: Best app for large group communication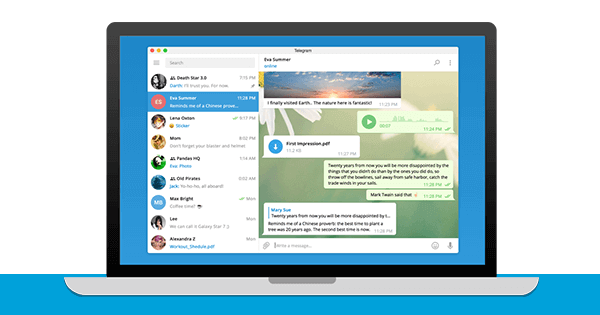 Available on: Windows, macOS, Android, iOS, Linux, Web
If you're looking to communicate in groups without limitations, Telegram's got you covered.
Supergroups can accommodate up to 200,000 people, skyrocketing communication with followers and lead generation potential. Groups can be admin-controlled and private, or publicly searchable and open to all through an invitation link. Gaining in popularity overseas, Telegram users can chat via text, video, or voice, including persistent conferencing that members can join and leave as they wish.
Just know that Telegram chats aren't encrypted by default. Telegram has reserved that for its secret chats only, and that could lull you into a false sense of security.
Telegram Pricing: Free
Signal: Best app for secure international messaging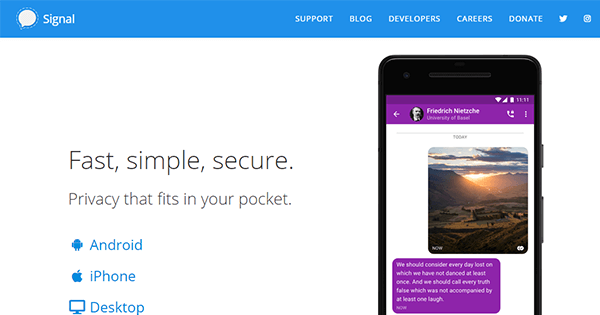 Available on: Windows, macOS, Android, iOS
It's normal to be concerned about security when communicating internationally. Signal Messenger is an encrypted chat app that goes to great lengths to protect you. In addition to being fully encrypted, Signal is open-source, meaning its source code is open to examination and improvement. Signal also hides metadata, including the message sender. You won't get tons of extras with Signal. But you can be sure that what you do get – texting capabilities, voice and video calls, and file sharing – is fully secure.
Signal Pricing: Free
Hangouts: Best app for integration with Google services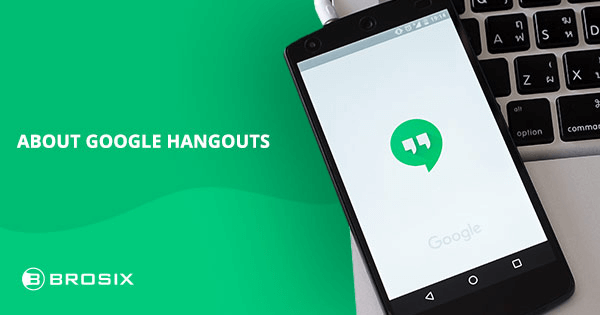 Available on: Android, iOS, Web
Hangouts is a cross-platform messaging app from Google. You will need a Google account, but from there you can chat one-to-one, set up a group for friends or coworkers, and make voice calls with other Hangouts users from your browser or the mobile app. Hangouts also allows you to register your phone number and communicate for free within the U.S. or Canada, as well as call and text internationally at lower rates.
Hangouts Pricing: Free
WeChat: Best app for chatting in Asia
Available on: Android, iOS
WeChat hasn't gained a strong footing in the West. But if you're looking to do business in Asia, or just chat with friends there, WeChat is a must. With more than a billion users, WeChat is a messaging, social media, and mobile payment all rolled into one. You can chat, share photos and videos, and make voice and video calls, as well as access other useful features like news, maps, and e-payments. Just take heed of some documented risks to privacy and proceed with an element of caution.
WeChat Pricing: Free
Discord: Best app for persistent voice communication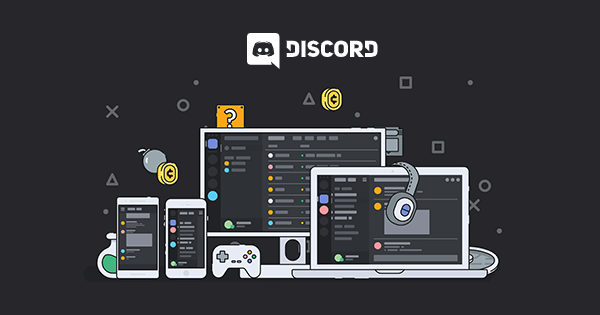 Available on: Windows, macOS, Android, iOS, Linux, Web
Discord is a chat app best known in the gaming community. That's because its always-on voice chat has proved itself invaluable for gamers. But Discord isn't just for gamers. Discord servers, or communities, bring users together to discuss everything from pop music to stock trading. Companies have even begun using Discord for simple team text chatting, screen sharing, and overlay capabilities that allow you to text and voice chat at the same time.
For more on the VoIP messaging platform, check out our Discord review.
Discord Pricing: Free; $9.99 user/month for higher quality video and larger file uploads
Facebook Messenger: Best chat app for integration with Facebook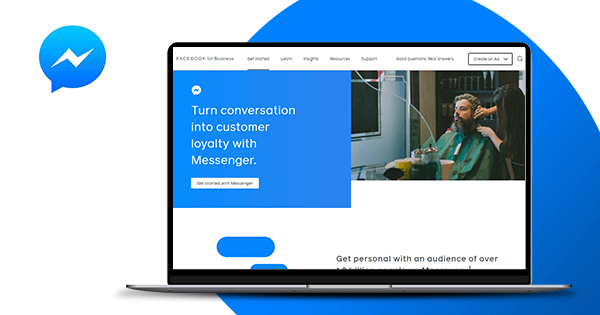 Available on: Windows, Android, iOS, Web
It's hard to imagine a conversation around communication that doesn't include Facebook. With nearly 3 billion users, the social network is easily the world's biggest communication platform. If that's not reason enough to consider Messenger, you can send other users messages, record audio messages, make voice calls, exchange photos and other media, and even hold group video chats. Just remember that Messenger is a free instant messenger and its integration with Facebook subjects you to the network's data-sharing practices. And like Telegram, only secret chats are encrypted.
Messenger Pricing: Free
RingCentral: Best platform for global phone, messaging, and meetings
Available on: Windows, macOS, Android, iOS, Web
If you're after Zoom-style video conferencing but with more messaging features, give RingCentral a look. With RingCentral, you get integrated phone, messaging, and video meetings. You can make unlimited calls within the U.S. and Canada and take advantage of different overseas calling plans. Team messaging workspaces provide threaded chats, file sharing, screen sharing, and business SMS text messaging from a dedicated Ring Central phone number. RingCentral gives you a number of options to meet your international communication needs.
RingCentral Pricing: From $19.99 user/month
Slack: Best chat app for integrating with third-party software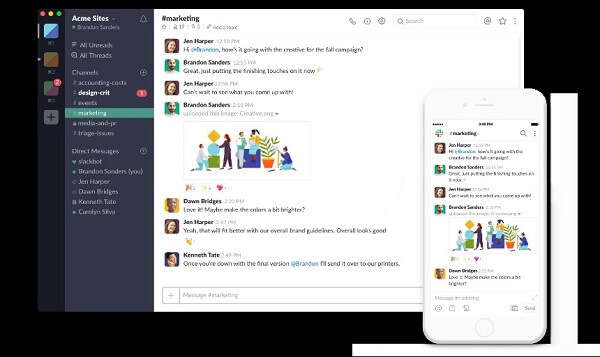 Available on: Windows, macOS, iOS, Android, Linux, Web
Slack is a business communication platform best known for its ability to connect to other apps and software. Companies all over the world use Slack to sync internal communication and streamline workflows and processes. You can chat one-to-one or in groups that can be public or private and feature threaded messages. You also get audio and video calls, screen sharing, and file sharing. But Slack's bread and butter is its ability to integrate with more than two thousand third-party applications, like Google Drive, Salesforce, and Trello.
Explore our recent Slack review to learn more!
Slack Pricing: Free 10K messages and 10 integrations; from $6.67 user/month
Available on: Windows, macOS, iOS, Android, Linux, Web
One of the challenges of communicating internationally is managing its asynchronous nature. When you're chatting across time zones, someone's always playing catch up. Twist helps you cope by automatically turning conversations into threads and then filtering them into an inbox. This way, responses that are relevant to you aren't buried in streams of conversation. Twist integrates with the productivity app Todoist, and you can invite freelancers or guests to the platform. It's a great option if you're working with digital nomads.
Twist Pricing: From $6 user/month
Brosix: Best app for managing international team communication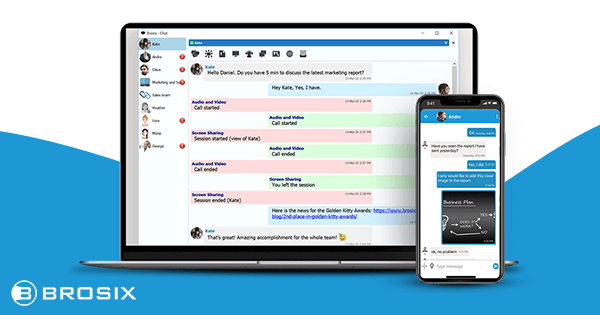 Available on: Windows, macOS, iOS, Android, Linux, Web
Brosix is an all-in-one instant messaging software for businesses. With a combination of real-time messaging, collaboration, and advanced control features, Brosix is built to manage team communication, from distributed office branches to remote teams and everything in between.
Each Brosix Team Network is fully administrable. Network administrators not only have the power to authorize who can join the network, but fully manage user contact lists, shared chat spaces, access to features on a user basis, individual data security levels, and much more.
Communication and collaboration are secure yet intuitive. Each text message, chat room conversation, and audio and video call is encrypted end-to-end. Screen sharing with remote desktop control, unlimited file transfers, screenshots, and the virtual whiteboard are never more than a click away.
Brosix Pricing: Free Team Network for up to 3 users; from $4.00 user/month
The Upshot
There are tons of chat apps to help you easily and affordably communicate internationally. But you don't have to use them all. Most people pick a handful that serve as their go-to apps. Most are free or feature free trials so you can test-drive each one at your convenience. Just keep in mind that most messenger apps require both parties to be on it.
If you're communicating for business, go with a secure, instant messaging app for teams, like Brosix. Combining real-time messaging, collaboration, and advanced control features, Brosix is built to manage international team communication. Sign up for a demo today.