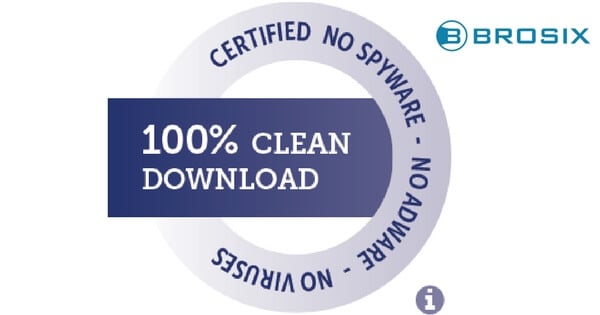 Brosix Awarded Softpedia's 100% Clean Download Certification
In an industry inundated with security concerns, providing a high level of cybersecurity is of the utmost importance. We at Brosix take this issue very seriously, which is why we are happy to announce that our Portable Brosix software has recently been awarded the 100% Clean Award from Softpedia, a leading free software download website.
This award is reserved for software products that are totally free of malware, an exceptionally important aspect of cybersecurity. The award was given to Brosix Portable after several series of laboratory testing at Softpedia utilizing cutting-edge security solutions. Brosix Portable was found to be completely clear of any adware or spyware components.
We at Brosix are proud that we are able to offer our clients secure products utilizing the highest industry standards. Our focus on providing our clients with the highest level of security will continue to be a priority in the future.