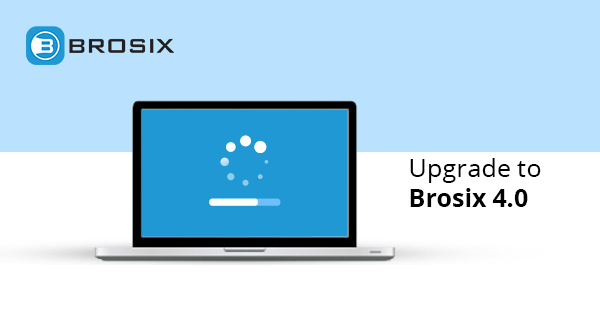 Brosix 4.0 Released for Desktop Clients
The Brosix team is excited to announce the release of the automatic Brosix 4.0 update for Brosix Desktop (Windows, Mac and Linux). The update is part of our continuous efforts to provide our customers with a better experience, and will launch on November 27th. The update includes several major and many minor improvements outlined below:
Performance Improvements: This update includes many minor improvements aimed at improving overall program performance.
Contact Lists: We've reworked the contact list layout and updated it to show contacts' images, which both users and administrators can change. Find out more about the new Brosix contact list view.
Group Filters: We've added new group filters to the contact list, resulting in easier group navigation.
New and Improved Emoticons: We've overhauled the available emoticons, updating the older ones and adding various new ones.
Chat Room Controls for Ultimate Plan Customers: This update introduces a wide range of Enterprise controls for Administrators for the existing chat rooms, and is available only on the Ultimate Plan. The Administrators will have the ability to create new chat rooms, remove users from chat rooms, deactivate chat rooms and remove them from users' contact lists, disable users' ability to leave chat rooms, and set chat room images.
NOTE: While the update will take effect on November 27th, we'd like to notify our customers with "Network" and "Corporate" installations that they should contact us in order to agree on the details of their update. Any customers who would like to delay the update are also requested to contact us directly.
As always, we're continuing to work on many other improvements that will be available soon. In the meantime we hope these changes lead to a better Brosix experience for you and welcome and feedback that you may have.
The Brosix Team