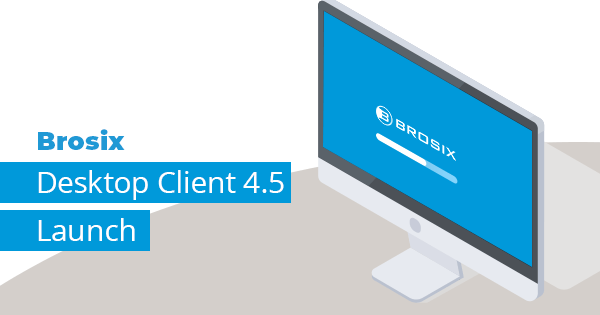 Brosix Desktop Client 4.5 Launched
The Brosix Team has announced the launch of the 4.5 update for the Brosix desktop client. For Brosix customers' convenience this update is immediately available for download, and will roll out as an automatic update on March 4th, 2020.
This current update comes with several key feature improvements and general fixes based on customer feedback. These changes include:
The ability to send instant cloud-based screenshots, including to contacts not currently online and to chat rooms
Fixed the dark theme for the Mac operating system
Improved broadcast messaging feature
Many further minor improvements
Ready for Download
The Brosix team strongly encourages all users to download the update at their earliest convenience in order to immediately take advantage of the numerous improvements. Brosix 4.5 can currently be downloaded from the Brosix website before the automatic roll out on March 4th.
The Brosix Team is certain that this update will improve users' overall experience with the Brosix app. The team also continues to work on future updates and encourages all users to share their feedback on Brosix 4.5.