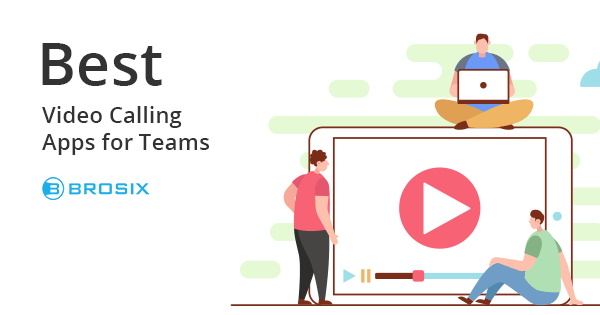 The Best Team Video Calling Apps and Their Use Cases
Not so long ago, meetings were face to face. Job interviews and training took place during in-person interviews and onboarding days. And new ideas were born around the water cooler.

Nowadays, meetings still happen, teams still collaborate, and myriad office processes still take place. But a lot of it occurs thanks to video calling apps.

The Best Video Calling Apps for Teams Click To Tweet

As 70% of people globally are working remotely at least once per week, video technology is a crucial component of the modern-day workplace – ensuring communication and teamwork in the office and helping people work from home more effectively.

But how do you ensure efficient and productive video calls every time? Could you get more out of your video chats and conferences? And, most importantly, what are the best apps to deliver top quality, high-performance calls and capabilities?

You're in luck! Below we've put together your complete guide to video calls including helpful guidelines for effective communication, use cases to boost your video chat sessions, and the best video calling apps for teams of all sizes.

Read on!
Guidelines for Video Calling
Don't launch your video calls without an end objective and prior preparation. Doing so can result in distractions, frustration, and wasted time and money.
For effective video chats and conferences every time, follow these 10 guidelines!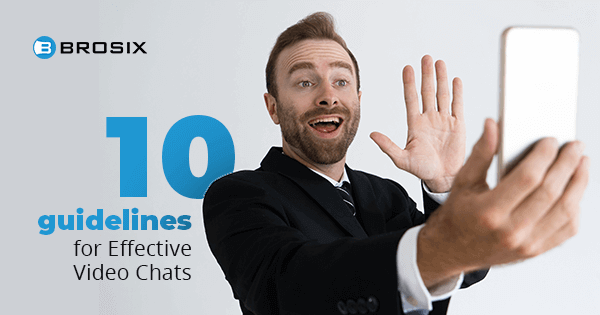 Test Your Tech
Check your software before the video call. Check for updates and download them well in advance of the call. Try a test call or two to make sure your microphone, camera, and software are operating smoothly.
Check Your Connectivity
Just like you test your tech, check your internet connection. Effective video calls need fast and stable internet. Your software may be in working order but if the connection isn't up to par you'll experience a range of problems like pixelated faces, muffled voices, and freezing video.
Minimize Distractions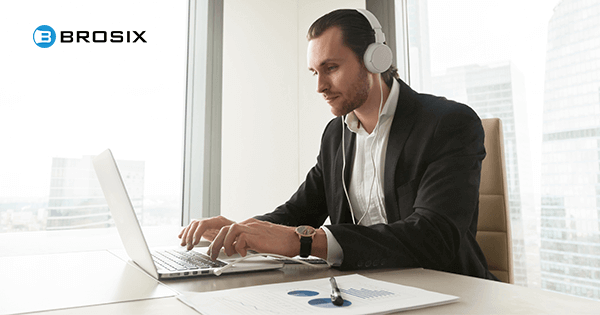 On a normal call, you can get away with standing up, moving around, and checking your email. But on a video call, your audience will know when your attention shifts.
Don't type if you're on a video chat. If your microphone's located near your keyboard, that Twitter update is going straight into the ears of the other party. Keep your phone on silent, stay off social media, and don't peruse emails.
Make sure your camera's unobstructed, keep a neutral background, and clean up your workspace. Don't subject the other party to mountains of paperwork or leftover food containers.
Get to Know the Features
For effective video calls, you need to be familiar with the tools you'll be using. Beforehand, know how to launch a video call, where to locate the mute/unmute buttons, and whether you'll be using any other features like screen-sharing or a virtual whiteboard.
Also assume the other party is using the tech for the first time. Make sure they're familiar with each feature and tool they'll be expected to use during the call.
Apply Common Courtesy
Apply common courtesy to your video calls. Just because someone's not in camera sight doesn't mean they're not in the room. If multiple people are present, always let the other party know exactly who's in the room. Warn them that mics and cameras are live.
What's more, if audio is running through a separate channel like a phone, it can remain connected even after the video has been disconnected. Only initiate private discussion after you're sure that both audio and video are disconnected.
Put Yourself Together
Even for a video call, you need to look human. How you dress has implications on your professional reputation. So while you may not need a suit, hoodies, extreme colors, and loud patterns won't do you any favors. What's more, people generally look worse in low-res. So don a neutral shirt or blouse and keep it neat and clean.
Keep Track of Time Zones
It's common to carry out video calls with parties located in different countries. That's the beauty of the technology! Coordinate with each party to choose a convenient time for everyone and keep time zones in mind when sending out calendar invites.
And don't ring the other party out of the blue. If you don't like surprise guests at home, treat video calls in a similar manner. Give the other party a heads-up before the call.
Set the Stage Beforehand
For maximum productivity, the other party needs to know why they're on the video call.
Set an agenda and distribute it in advance. Distribute any other material like presentations and reports beforehand and via secure file transfer. This allows the other party to prepare more appropriately and facilitates a more productive video chat session.
If multiple people are present for the call, to keep them from talking over one another,
designate a facilitator, time for questions and comments, and even a hand-raising policy.
Regulate the Environment
You've seen the video by now. A professor is on a live video call from his home with the BBC. All is going according to plan until in barges one child, shortly to be followed by another.

While you can't predict or prevent children's behavior, it does underscore the need to take some precautionary measures before conducting a video chat.
Stay away from crowded public places with slow wi-fi and myriad background distractions.
At the office, put a sign on the door explaining that you're on a video call.
And if you have to conduct a video chat from home, try to remember to lock the door!
Lastly, if something doesn't go according to plan, stay cool! How you handle an unpredictable situation may not only affect your professional reputation. It could just go viral.
Choose a Reliable Software
You can follow these guidelines 'to a tee,' but it won't mitigate the need for a reliable software that's not only user-friendly and feature-rich, but also highly secure.
Brosix offers a dynamic video calling solution that you can launch easily and pair with a rich set of collaboration tools. All calls take place over fully encrypted peer-to-peer channels.
Try Brosix today!
Use Cases to Boost Your Video Calling Sessions
Now that you've got the guidelines down, it's time to launch a video call!
Video calling saves money, improves organizational performance, and boosts team collaboration and functionality. For that to happen, though, you need to know when to use it. Read on to discover a few use cases and get more out of your video chat sessions.
Dynamic Meetings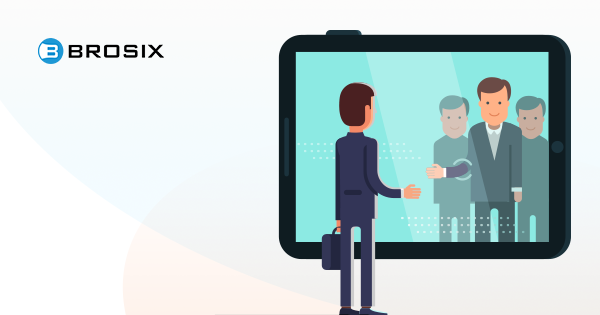 Video calling provides a platform for insight, feedback, personal discussions, and collaboration – action which is delayed or can't be made altogether when participants have to book flights, travel long distances, and manage logistics; all before getting down to the business at hand.
Use video chats to:
Enhance one-on-ones, making them quicker and more personalized and effectively building trust with employees
Enable cross-functional teamwork, eliminating the hassle of phone calls, messy email chains, and sending materials between teams, like marketing and sales, for example
Speed up and streamline the communication of updates, revisions, knowledge and idea-sharing, and the general decision-making process
Impactful Hiring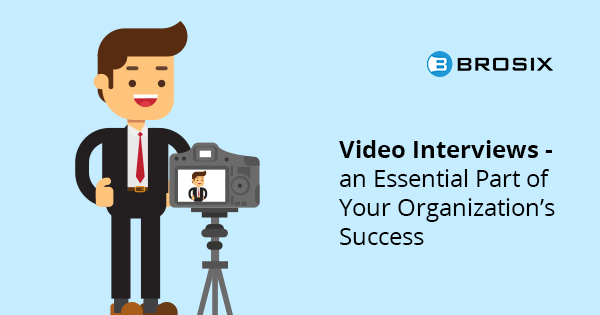 Video calling technology allows organizations to shape the way future employees see the company. In instances where in-person interviewing, onboarding, and training isn't possible, video chats provide an engaging and flexible solution.
Interviews – Conducting interviews via video chat broadens your reach to potential candidates. It also helps you conduct more interviews more efficiently, allowing you to quickly reduce a large candidate pool. What's more, integrating tech into the process allows you to gauge appearance, body language, and a candidate's familiarity with tech and tools.
Onboarding – 75% of employees satisfied with their organization's onboarding also reported loyalty to their employer. While in-person onboarding is ideal, it's not always possible. With remote employees or new hires who haven't yet relocated, introductory video calls ease pressure and help a new hire feel welcome. Besides, video chats with HR during the onboarding process allows you to reiterate support and clarify anything unfamiliar.
Training – New hires need training. Naturally, some of this is down to an employee's drive to learn new skills and improve their existing skill set. Pairing video chat with tools like screen sharing and co-browsing, however, helps to monitor progress, and also familiarize new hires with internal communication platforms, processes, and company and product information.
The Daily Stand-up
During a daily stand-up, or Scrum, team members briefly address what they've accomplished since the last Scrum, what they'll accomplish by the next, and what challenges or barriers may impede progress.
Routine in tech companies, Scrum also works for non-tech teams or organizations. While it may not be possible or practical to keep in touch with remote teams or employees daily, a weekly scrum via video chat helps distributed teams more efficiently:
Reduce convoluted group emails
Preserve face to face interactions
Coordinate projects and get task updates
Make decisions and gain feedback
Foster an environment of teamwork
Remote Diagnostics
It's usually just easier to explain complex problems face to face. With distributed teams, remote workers, or in instances when IT or support teams are offsite, video calling makes this possible.
Adding video chat to your internal support procedure allows those in need of support to explain the situation more precisely and concisely than an email or instant message. The support team, on the other hand, can more personally diagnose and address the issue.
By screen-sharing or capturing a screenshot of the issue and solution, the support specialist gains vital information – device, OS, and browser, for instance – while the team member gets a more visual demonstration of the solution; more effectively resolving support-related issues.
Online Teaching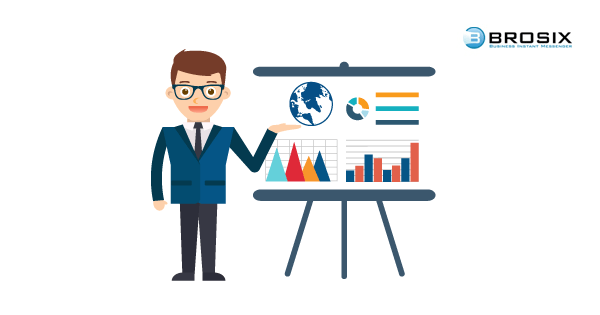 Just as meetings used to only transpire in-person, the very idea of distance learning used to be unimaginable. With video calling technology, those days are long done.
While video chatting allows for the delivery of distance lessons and instruction, coupling the technology with real-time collaboration tools enables key aspects of educational programs like assignment sharing, collaboration on projects, and real-time discussion of questions and topics.
Deliver lessons and instruction in high-quality video
Establish forums for real-time discussion of lessons, assignments, and projects
Transfer files like assignments, presentations, and documents
Team Collaboration
Combining video calling with collaboration tools enables visual cross-team functionality that's meaningful, productive, and real-time.
Dev and QA teams can work together on functional documentation, test cases, and product demos.
Designers and content writers quickly and efficiently collaborate on copy and page layouts and edits.
Teams can effectively brainstorm new products and features, marketing campaigns, employee happiness initiatives, and more.
Employees company-wide can more usefully provide input and feedback on internal processes, policies, and procedures.
The Best Video Calling Apps for Teams
As you can see – whether you're an entrepreneur running a small startup, a large organization with distributed teams and offices in multiple locations, or anything in between, video calling helps you in many ways.
But what solutions are available to you? Explore below the 5 best video calling apps for teams!
Brosix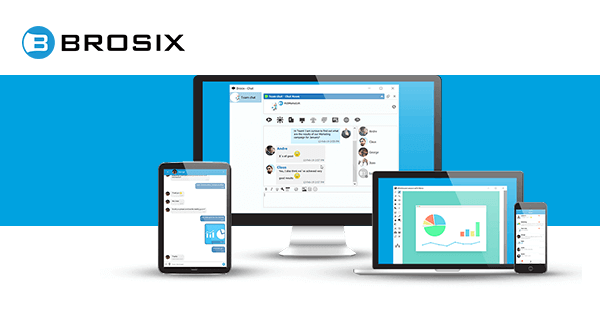 It wouldn't be our blog if we didn't start with what we know. Brosix is a highly capable, secure, and customizable video calling app for teams.
Video chats on Brosix facilitate user-friendly, one-to-one meetings over a private team network providing full administrative control over users, features, and contact lists.
Launching a video chat with Brosix is easy. Simply click the audio/video icon from a text chat window or select a user from your contact lists and click the audio/video talk icon. Then click start video, or just stick with a voice chat for quick discussions or rapid-fire Q&As.
Brosix offers a rich set of collaboration features to maximize teamwork during voice or video chats. Execute whiteboard conferences during a voice chat, or share your screen, capture screenshots, and transfer files unrestricted by size or volume on video calls.
To ensure productive and secure communication on your Brosix network, tailor different features – including video chat – for different sets of users and who can chat with whom. Better yet, all communication and collaboration takes place over fully encrypted, peer-to-peer channels.
If your teams rely depend on instant messaging, Brosix provides one of the top solutions for businesses. It all makes Brosix one of the best video calling apps for teams. Try it today!
Brosix pricing: $4 per user/month for Business; $6 per user/month Premium.
Available on: iOS, Android, Windows, macOS, Linux, and Web
Blue Jeans
While this may be your first encounter with BlueJeans, the app delivers capable video calling capabilities and deserves to be on your radar.
BlueJeans enables video calling geared toward large teams and organizations through a system of meetings, rooms, and events. The latter lets you host and manage town-hall-style meetings and webcasts for up to 15,000 people.
Participants can join calls and video conferences from any device, including a browser. What's more, BlueJeans allows you to view all conference activity in your organization. For workplace productivity, BlueJeans integrates with a host of popular apps and enterprise tools like Slack, Trello, Outlook, and more.
Unfortunately, there's no freemium option and enterprise pricing isn't advertised. For that you'll need to contact BlueJeans directly.
BlueJeans pricing: Plans from $19.95 per month for up to 50 attendees.
Available on: iOS, Android, Mac, Windows, Linux, Web
Slack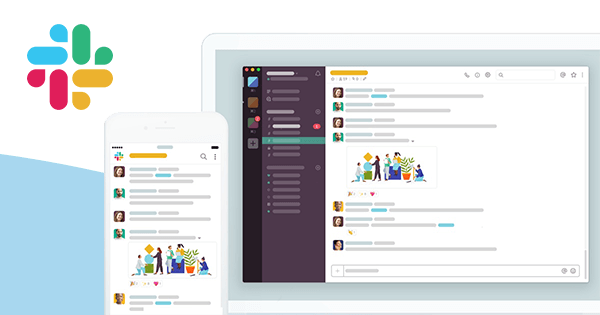 You probably know Slack. Best known for slinging quick chats, emojis, and GIFs at work and integrating with more than a thousand other apps, it's one of the most popular team chat apps around.
Slack added video in 2016, making it a worthy video calling app for teams. To start a call, just open a channel or Direct Message and click the phone icon. Slack will launch the call in a new window and add a notification to the chat. Simply tap the video icon to turn on the video.
Slack allows up to 15 people to join a call. While you can only make video calls from desktop, they're just a click away and feature Slack's range of emojis so you can add some fun to the call.
You can't share your screen, though. For that, you'll need one of Slack's third-party app integrations. That could slow you down or, worse, leave you vulnerable to security risks.
Slack Pricing: From $6.67 per user/month for group calls; Plus from $12.50 per user/month. A freemium plan limits you to a 10K message history, 10 integrations and one-to-one video calls.
Available on: iOS, Android, macOS, Windows, Linux, Web
Zoom
If you're after a straightforward video calling app, you could probably end your search at Zoom.
Once you install Zoom's apps, you'll get access to unlimited meetings for up to 100 participants as long as you don't talk for more than 40 minutes. Paid plans let you add on up to 500 people, increase the meeting duration limit to 24 hours, and provide enhanced admin controls.
Zoom not only lets you record calls with full-length video, but provides a dedicated chat space to keep side conversations going. You can share your screen, showing either your whole screen or a specified app that you're running. You can even schedule calls in advance, split rooms into breakout sessions, and annotate shared screens.
While Zoom gains real credibility for its quality – Even on a shaky connection Zoom will keep your call going – you'll pay for the reliability. While the freemium option is great for small teams, once you add participants, Zoom's price skyrockets.
Zoom pricing: Free for 40-minute meetings for up to 100 participants; from $14.99/month for unlimited meeting length and reports; from $55/month for 100+ participants.
Available on: iOS, Android, macOS, Windows
Whereby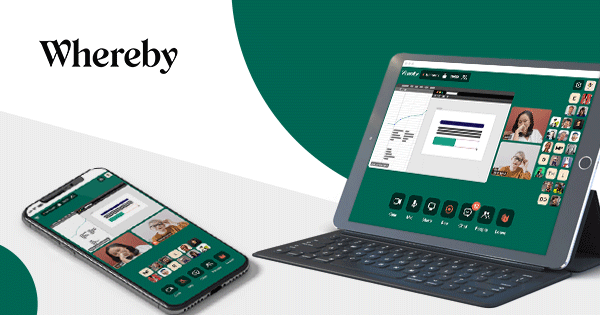 Formerly Appear.in, Whereby started life as a summer intern project under Norwegian telecom provider, Telenor. Fast forward and Whereby is making a name for itself as a video calling app in an ever-crowded field.
Whereby is unique in that video calls and conferences are all browser-based. Simply create a "room," grab the link, and share it with your participants. There's no need to download any software or provide logins for your calls. Participants can join from any device. Flexible screen-sharing allows you to drag and drop specific elements of your screen.
There are some major differences and potential drawbacks, though. For starters, you can only host up to 12 participants, even with a paid plan. What's more, Whereby is only supported on Chrome, Firefox, and Opera. That said, if you're a small team in need of an intimate meeting space, Whereby could be an effective option.
Whereby pricing: Free for one meeting room and video calling for up to four participants; From $9.99/month for Pro; $59.99/month for Business Plans.
Works on: macOS, Windows, Linux
Which Video Calling App Should You Choose?
There's no shortage of video calling apps out there. But solutions aren't one-size-fits-all. Deciding on the right app for your team ultimately depends on a number of factors. Consider, for instance:
The number of participants you need to host – Some apps are one-to-one while others limit the number of members in a conference.
Any additional features that could help boost productivity – Not all apps afford you the benefits of instant messaging or collaboration tools.
The price you're willing to pay – Increasing the number of participants you can host can cause price to surge.
The Best Video Calling Apps for Teams
Click To Tweet
If you still can't settle on the right solution, consider Brosix! It's a highly capable and customizable video calling app that also delivers secure team messaging and full administrative control. Give it a try!