Brosix for iPhone available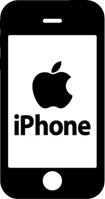 The waiting is over! Now any iPhone, iPod touch or iPad owner can become a Brosix user and use this application on the go.
Brosix Team is happy to announce that our iPhone, iPad and iPod users can use the Brosix application on their devices. So far, the functionality is limited to texting only but this is the most adequate way to keep in touch with network members while away.
The encryption of the chats is available in the Brosix application for iPhone, iPad and iPod as well meaning that your chats will be as always sacure with Brosix.
This application is perfect for on-the-go users who need to stay in touch with coworkers, clients, and friends.