Brosix for iPhone available
November 4, 2011 News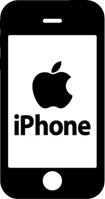 The waiting is over! Now any iPhone, iPod touch or iPad owner can become a Brosix user and use this application on the go.
While it is a text only application for now, most users will find that this is more than adequate for communication when away from their computer.
Along with the convenience of chatting on the go, Brosix for iPhone encrypts messages in the same way as all other versions. In short, you never have to worry about security and privacy related issues.
This application is perfect for on-the-go users who need to stay in touch with coworkers, clients, and friends.