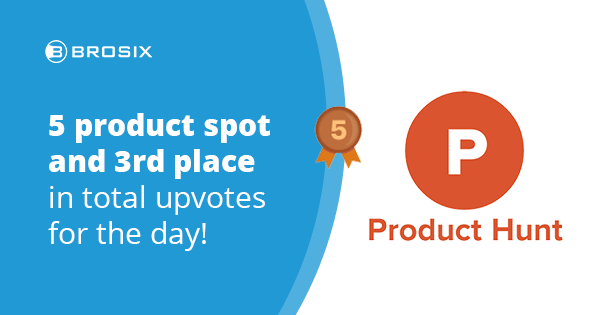 Brosix Finishes in the Top Rankings on Product Hunt
The Brosix team is excited to announce the impressive results of the Brosix Product Hunt campaign. Through the positive feedback from our customers and the wider public, Brosix managed to reach the number 5 product spot and 3rd place in total upvotes for the day!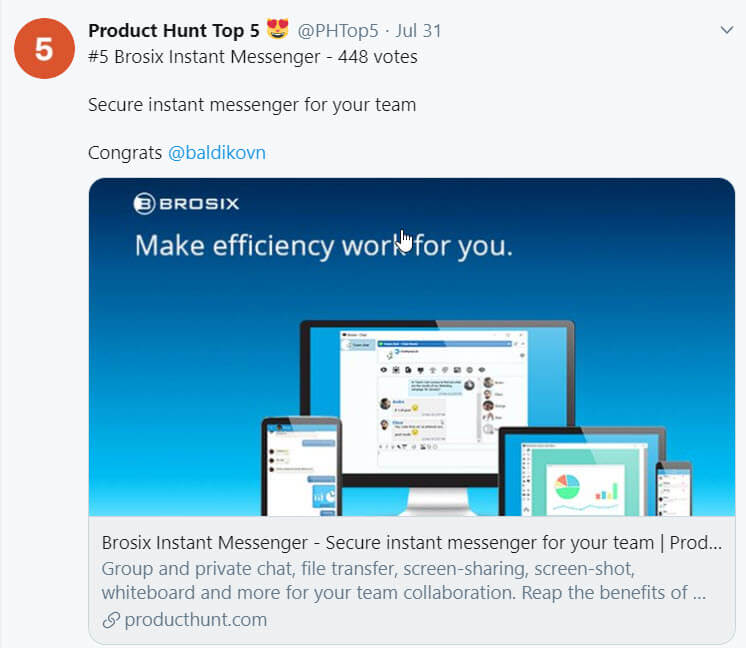 While these results are themselves truly impressive, the opportunity to discuss Brosix and receive people's feedback was what made this experience invaluable. We see the results as a strong sign of the satisfaction of our dedicated Brosix community, and the comments section is full of satisfied customers sharing their experience with Brosix.
We hope that these results will help us bring the benefits of Brosix private team networks to an even wider audience in the future!