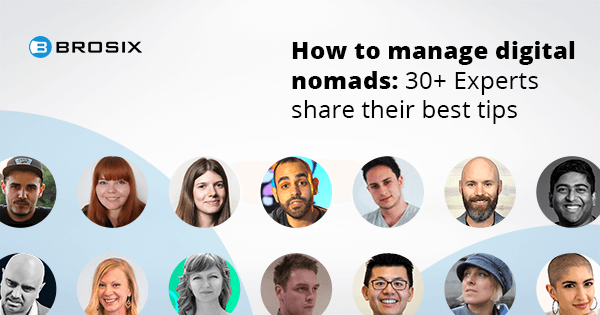 How to Manage Digital Nomads: 30+ Experts share their best tips
Introduction
Digital nomad teams are no longer the future; they are the present. A 2018 study showed that in America alone, there were more than 4.8 million people who identified themselves as digital nomads, with 17 million more people saying they aspire to be digital nomads in the future.
There's no single profession where all these digital nomads flock. While it used to be a stereotype that all digital nomads were travel writers with an exotic lifestyle and a flair for chronicling their adventures, that's not the case today. In any profession and in any part of the world, you could find yourself working with one or two, or a whole team of digital nomads.
While the lifestyle and freedom is attractive, it presents a challenge for managers, especially those with limited exposure to remote workers. How do you manage a team of digital nomads that may be working from different places across the globe? Time zones, communication, reachability, and a ton of other challenges come up that may not happen with an in-house team. luk
Take a moment to learn from the people who have had success in managing digital nomad teams. It's not always easy to do, but as you learn from the best you can refine your management style to get the best out of your team, no matter where in the world they are.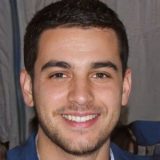 Cybersecurity expert at CoolTechZone
Find time, if possible, to meet your workers personally. While video conferences and chats and that sort of thing are okay for your workflow — I mean, they get their job done, as long as you pay sufficient attention to protecting those channels — there's nothing like a good old' face-to-face.

You need it to build rapport with your team of nomads. When you get to know each other in person, you'll be amazed by how different your online communication will become after that.

It should be something you and your guys and girls will look forward to.

The logistics of it may be quite insane, depending on how geographically diverse your team is. But you don't need to do it every week or something like that. Just once a year, maybe twice a year. For me, it's manageable, so, I think, it should be for you as well.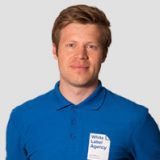 CEO at White Label Agency
There are freelancers who choose to be freelancers because they are at the top of their game, and can enjoy the freedom it gives them while still delivering excellent work and maintaining a constant flow of new projects coming to them. If you work with one, congratulations.

However, a key concern is their availability, since their pipeline is always full and they can pick and choose among the jobs that come their way.

So to successfully work with remote workers, you need to make sure to get the right priority as a client and that the relationship is as long term as you need it to be.

Once you have that sorted out, my top 3 other success factors for working with remote team members are:

to over-communicate requirements and expectations,
make them feel part of the team with side talks to get to know them, and
let them know how you feel about their work – both the good and the not so good deliveries.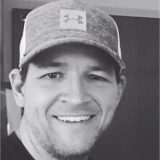 CEO at Freelancemyway
My number one tip when working with digital nomads is to stay in touch with them. Email them, chat with them at least 2 times a week. Not necessary to ask for reports of what's done (that may make them feel pressured) but ask them how they're doing and if they're okay.
Of course, that tip is valid only if you work with people that you can trust, people that can manage their work process themselves. You don't want to hire digital nomads that need daily monitoring.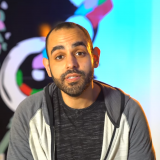 Creator of prank calling app
My team consists of animators, prank call app developers, editors who travel around all parts of the world. In fact, I barely see them in person. We're all very happy with the setup and feel blessed to have this type of luxury.

I've managed to do this all while building a large social and digital following. It's hard to believe we've built my following to over 5 Million subscribers on youtube and have generated over 1 billion views to date."

I've found that having all my colleagues onboard and using project management tools such as Basecamp or Asana really allows all of us to effectively manage with and communicate on our tasks. Aside from that, I usually spend Monday conducting weekly stand in calls to specify and align our goals for the week ahead.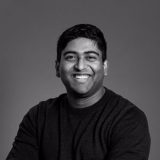 Digital Marketing Consultan at suganthan.com
I have managed several digital nomads, and I had a fair share of good and bad experiences. Digital nomads travel and work from various countries it means you're battling time zone differences and often poor internet connections. So when you have an urgent need, it can be challenging to get hold of them. So, one thing I learned is always to have a proper communication channel or Scrum software to assign tasks and manage them accordingly. I also learned not to rely on them for critical tasks and created a backup personal and internal staff to deal with urgent issues.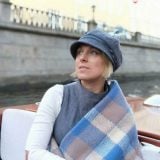 Brand & Community Manager at Serpstat
Never stop learning. The day you decide you're a top expert you're dead. Compile your own RSS Feed from useful resources & absorb this digest every day. Review it each week and cut out the irrelevant stuff. Schedule conferences, workshops & events you must attend. Make a list of skills you need to upgrade and plan how you'll do it. And of course participate in vivid discussions to learn from your colleagues and experts both online like in Twitter chats and offline. That's what will pave your road to success and will help you fight your stagnation.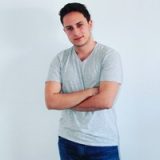 Content marketing at Poptin
When you're working with digital nomads, it's from a crucial importance to keep everything organized, clean and in one place. You can easily find yourself confused. Things might become dirty, annoying and time-consuming. That's the reason why organization matters.

Try to find the toolset that works the best for you – in my case – it's the combination of Slack and a couple of other Slack apps that are helping me to keep everything automated and in one place.

At the end of the day – everything is about multiplying yourself and your time. Think about how to do more in less time.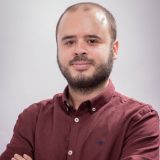 SEO Director at Green Park Content Ltd
Make sure you keep up with your managee's exact location, and adapt your ways of working accordingly. In particular, you should always know which time zone your team members are in. This is crucial to grasp time differences, and ensure key meetings are organised at convenient times for all parties to attend!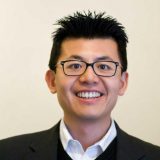 Co-founder at Truly Experiences
For my teams it's extremely important to cultivate a strong community feel. An engaged tribe where communication flows easy and openly. When you're managing a remote and moving workforce, focus on potential communication barriers.

Make sure everyone over-communicates and knows which channels to use for which types of dialogue. I encourage my employees to chat socially as much as work-related, as it strengthens their connections and improves a streamlined workflow. It's often in these conversations that they come up with creative new ideas for our experience gifts.

Whether it's through chat, video, email or collaboration tools, keeping in touch is vital to eradicate misunderstanding and blockers. A healthy, vibrant company culture depends on the quality of your communication.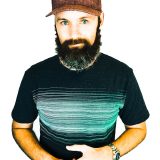 Consultant at robbierichards.com
Working with distributed teams can be a huge challenge if you're not organized. A couple things that have helped my agency when managing freelancers and remote employees:

Bi-weekly sprint planning: Meet every two weeks with all team members to plan, strategize and assign tasks for each client. This can be done via a video software like Zoom to ensure greater team engagement.
Project management tool: Set up a project management tool to ensure transparency and accountability across all team members. Assign tasks, set due dates, and ensure all communications and files are housed in the respective client projects and tasks. My agency uses Asana. The free version of this tool is plenty for smaller teams.
Systematize everything: Create detailed process docs around all the core processes you use to execute services in your company. Attach them to related tasks so employees can open the doc and follow along step-by-step. This will greatly increase productivity and service quality.
Retrospect: At the conclusion of each sprint, the team will sit down and review all the tasks that were completed, discuss bottlenecks, and talk through what is working well and what is not. From this discussion, we'll refine our processes and communications so that we are all held accountable and set up for success.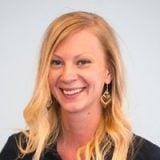 VP of Growth at CanIRank
Overcommunicate. As managers of digital nomads, we have so many platforms available for communication. Between project management systems, chat platforms, email, Slack, and Google Docs, it's critical to make sure communication is overly communicated. It's easy for information to get lost, and having overcommunicating becomes very valuable for getting tasks delivered on time, on budget, that deliver.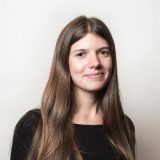 Founder at DigitalOlympus
I think the key to any success is setting up the right communication process across your team members. In our case, we have a few freelancers that we work with remotely (some of them are also digital nomads), and with each of them, we selected a channel where we exchange instant messages. Plus, for internal communication among our agency employees, we use Slack where we create different channels for each of our processes. Also, I think it's very important to let your colleagues which days you're not going to check your mailbox and reply to their messages. My biggest nightmare is when someone disappears without letting me and my team know. One more thing that I've noticed is that cultural differences might sometimes be a big issue which is why we prefer to work mostly with people from Eastern Europe as we share the same cultural code and we understand each other much better.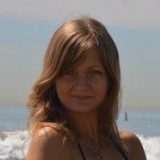 Founder at Viralcontentbee
I've been managing a remote team for as long as I can remember, and I truly think that a powerful team is key to a business success: The key is getting your team excited about the overall success as it's too easy to focus on your own bit and miss the whole picture when working from a remote location. Communication, transparency and motivation can work wonders when it comes to having your (remote) team united around one common goal. I share all the milestones and publicly praise individual team members for good work. I thank them individually for joining our Twitter chats and encourage idea sharing. We have a common Trello board that they are invited to share development and marketing ideas and monitor the implementation. Turning digital nomads into brand advocates is the main goal when managing a team.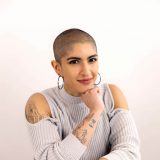 Chief Growth Officer at Venngage Infographic Maker
As is the case with in-house employees, managing remote staff, or individuals. who travel a lot; ensuring that clear expectations are set and frequently communicated is a necessity. At Venngage, we allow people to travel for up to a month abroad and work remotely. One of the biggest challenges is working around the time difference.

We ensure that every person has to work a set amount of hours (4-5hours) that cross over with our Eastern Standard Time office hours. That way, even if people want to travel across the world, they know they have to be available for the majority of the day, and attend all scheduled meetings too. If these expectations were not set, communication, and as a result- execution of tasks would be a lot harder to keep track of.
Managing Director at Pixelloop
Adopt an enterprise resource planner (ERP) tool like Asana.com to ensure you can keep a holistic view of what's going on with your workers.

Using a tool like Asana allows you to manage and discuss everything on a project and task level which helps to avoid long-winded email conversations that become unruly and difficult to stay on top of.

For most people the free version of Asana will be more than enough but if you have a large team and want to benefit from some of the pro features there's an affordable pro package.

Asana is my management system for everything I do, including my own projects where I need to micro-manage my own responsibilities as well as managing other freelancers.

Asana also supports features like timelines, task dependencies and reporting features.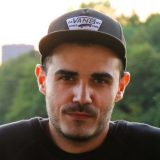 Digital Marketing Specialist at DragDropr & SyncSpider
According to the latest statistics, a lot of workers are abandoning the traditional office and trading it for the freedom and flexibility of working wherever they choose. The current data from Citrix shows that 50% of the workforce will be office-free by 2020.

My best advice would be to not limit yourself to landing new clients from one platform only. Sign up to all popular freelancing platforms such as Upwork, Fiverr, Freelancer, Toptal and others. This way, you can significantly increase your chances of receiving new job offers once you finish with your existing projects.

In addition, I'd suggest you to create your own website or start a YouTube channel to showcase case studies of your most successful gigs. This will help you get organic exposure and a new stream of leads.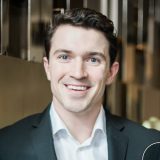 Founder at Loganix
Expect the best, prepare for the worst. I mean that in the most positive way possible. You will have a web developer disappear the night before you promised a client you'd be launching their website. You will pay for someone to do something and never hear from them again. You will need to climatize to the problems of other parts of the world. One team member of ours was late on delivery because the local drug cartel put homemade tire spikes on the roads (popped his tires) to slow government pursuers. I kid you not, another one of our team members was kidnapped for a week.

So, my advice: you cannot plan for everything, but the one thing I've preached to my remote team for the last 10 years is to over-communicate. So many of the problems you will encounter with remote workers can be solved with more/better communication.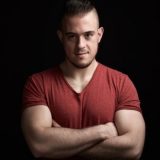 VP SEO & CONTENT at G2
Find ways to connect with Digital Nomads and have clear agreements.

Connecting with other people, especially peers or direct-reports, is very important. It doesn't matter the relationship is business-only or not. That solves all kinds of problems, mainly around trust. As a manager, I know what it's like: you worry whether work is getting done; the digital nomad worries about she/he is perceived. When you have a connection, that problem calms down.

Candidness contributes to building trust. When you as the manager tell you direct-report that you're not sure she/he gets enough done, there's room for transparency and an open conversation.

Clear agreements are simple but not often used. It's all about the "who does what when?" So much in business and personal lives is implicit – and that leaves room for assumptions. So, by clearly defining what you expect and writing it down, you shift to explicit communication. That reduces drama and leads to better results.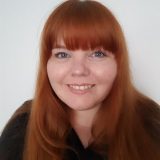 Content Marketing Manager at Omnisend
Recruiting a digital nomad means you don't have to limit yourself geographically to find the best talent for your team. However, working with remote workers presents unique challenges if you have a hybrid team.

Whether you manage a team of digital nomads or just one or two remote workers, make sure you think about their experience within your company. Are they working in silos or are you making an effort to include them in day to day operations?

When working remotely, it's easy to feel isolated. But if you make a point of including them, even in something as simple as office banter, it can make your digital nomad feel more included in your team.

That might sound easy enough, but walk in their shoes for a day. Work from home or a café in town. How often do others reach out to you? How is the quality of your video conference meetings? How easy or difficult is it to collaborate on tasks with other team members?

By experiencing the nomad life for yourself, you can see where you can improve. Your nomads will thank you.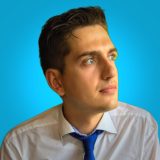 Founder & Marketing Director at RIKEMA
It might sound ironic, but don't focus too much on traveling in the beginning. Instead focus more on setting up the right processes for your business, finding proper work spaces and stay in each place at least for one month.

Make sure that everyone in your company is well connected with tools like Slack, Asana or Zoom and start over-communicating since you are not sitting next to your coworkers.

All in all, the price for living the location independent life style comes with a price. The price is called discipline 🙂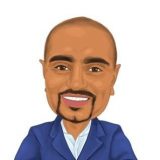 Managing Director at The Fresh
Give your digital nomads clear instructions and things will get done just how you want and without errors. Communication and clarity are super important for getting things done quickly and harvesting a good working relationship. I find that the best way to communicate is to provide both written and video (screen recording instructions voiced over).
Video communication ads a level of clarity in your communications that you simply cannot achieve with written instructions which often takes longer and is open to interpretation. I also find having regular video calls helpful as it injects personality into your relationship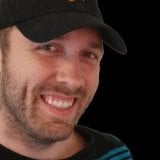 Founder of Onlinemediamasters.com
I once heard a story where a CEO of a rather large company created a document where she highlighted how to communicate with her, how to receive and get feedback, and so on. I think in order to manage an effective digital nomad team, having such a document for a company is a must. This internal document could include:

the right channels of communication
how to assign tasks
working hours of each employee as, obviously, they might or might not overlap
some generic information about the company's core values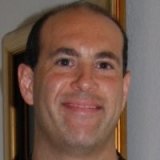 Founder of Premium.chat
No one would be surprised to hear that many companies solely consist of digital nomads. However, to become a successful digital nomad company, you need to follow some basic rules to ensure that your business works like a clock-work:- Hire only people who share the same corporate values. That's super important as the people you hire won't have the opportunity to change or learn the already established corporate culture since they won't be going into an office daily and communicating regularly with their team members. So, ask the right questions like how they will behave in a particular situation. – Agree on at least 2-3 hours that all the team members will be online and ready to ask questions and solve some burning questions. – Try to bring your whole team in one place at least once per year. People want this, and they greatly appreciate your initiative to let them see each other in real life.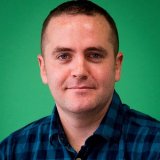 Head of SEO, Wolfgang Digital
There's many considerations that managers of digital nomads need to master such as time management, communications, quality control and, of course, productivity but I've found that the single most important factor in nurturing a successful long-distance working relationship is cultural intelligence.

An ability to acknowledge, appreciate and accept the subtle differences among people of differing languages, customs, rituals and cultures is a critical success factor in any walk of life really, but it plays a profound role when it comes to managing digital nomads, with cultural awareness among the Top 5 Skills any business needs to succeed in 2019 and beyond with the other four being critical thinking, emotional intelligence, cognitive flexibility and refined data science proficiencies.

Whether you're managing a single digital nomad or a network of globally-dispersed professionals, it's important to recognise and embrace the idiosyncrasies and cultural nuances of these valued organisational assets and ensure you're respecting their personal boundaries and adhering to their cultural norms, just as you'd expect of them to adhere to your own corporate policies and working norms – respect is a two-way street and enshrined as a fundamental relationship pillar, it can ensure long-term success and social capital between managers and their global team of fulfilled, productive digital nomad partners!
Global Influencer Outreach Manager at All Things Hair
Trust and communication are key. Find a time that works for both of you. Plan weekly 1-1 calls and keep to an agenda.
Use specific communication tools like Slack or Skype, so you don't end up on whatsapp during unsociable work hours.
It can be easy to let your digital nomad just get on with things and forget to check in regularly – especially if they're doing a great job. Just remember working remotely can feel isolating, make it a priority to keep them in the loop! They'll thank you for it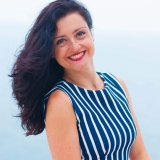 Founder at Iskra Evtimova
I run a small digital marketing company and manage a few digital nomads. Maybe I should say I'm one as well. It is not difficult when you find the right way to do it. So I will give you two pieces of advice, I believe are helping me to have a smooth working process.

Set the rules in the beginning – weekly reports and meetings, when do you expect your nomad to be reachable, etc. Clear rules – no problems. This is something you should think about before actually hiring a digital nomad.
Trust your nomad. Don't try to micromanage just because they are not in the office, where you can keep an eye on them. These people choose to be digital nomads because of freedom. If you try to micromanage them, there is a big chance you make them run away. Use the weekly reports to ensure their work is on track, and if you find something is not okay, just talk to them.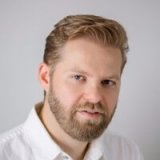 Pitchbox Co-founder
With digital nomads, it's essential to keep communication open, which can be achieved easily with Slack and Zoom video chat. While having face-to-face time is important, some nomads prefer to hide behind monitors, so finding the right balance is ideal. If your remote team meets deadlines with high-quality performance, they are less likely to need much facetime and overseeing unless they call for it.

If you expect to see results, invest in the prep work. Assignments need to be clearly defined, deadlines specified, and deliverables outlined. To keep organized, using project management software is critical in helping streamline the process of assigning tasks and keeping up with progress while having everything accessible in one place.

The tech stack I use to keep things running smoothly:

Teamwork – Project Management
Zoom – Video Chat
Dropbox / Google Drive – Data Storage
Google Docs – great for working with writers and editors
Trello – My Kanban workflow management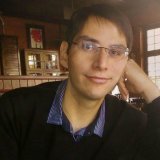 Content strategist at MC2
With the growing popularity of technologies, digital nomads have an amazing opportunity to find a productivity workflow that helps them keep a work-life balance. Since most digital nomads are fond of traveling, it's important to remember that you may manage people in different time zones. It's no secret that happy employees work better, so you need to respect your team members and value their time. Thus, organizing group calls or video conferences isn't the best idea as it's nearly impossible to create a schedule that suits everyone. If you need to discuss a topic with a team of digital nomads, you'd better create a group conversation in messaging apps like WhatsApp, Telegram, or Viber so that people could share their thoughts in their free time. Most apps allow users to send voice messages to make the communication process more convenient for all group members. The key to success is to put your digital nomads first and know their pain points. Why? People work harder when they feel that the manager takes care of them, so it's an easy way to increase your team's productivity without putting much effort.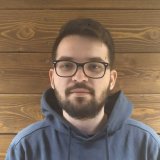 Head of Growth at Moosend.com
If you have already got yourself into the digital nomad life, then you have to find the best way to make it work. What you want now is to achieve the perfect work-life balance at once; however, it's impossible. Mistakes can happen and poor communication may harm your relationship with your co-workers. To make it work, you must be extra patient with yourself. As Rome wasn't built in a day, you won't succeed if you don't take your time to adapt to the new reality, define yourself and find what works for you. When you do it, you will finally be a successful digital nomad.
COO at Shift4Shop
Working in a building may allow you to simply discuss any questions with employees in person, but long-distance communications with remote workers can take much longer. When you work with digital nomads, clarity of purpose is more important than ever. You need to create task descriptions that go into depth on what you want them to do. Include any details that you desire from the final product. At the very least, be absolutely clear about the main topic, the due date, the expected minimum word count, and any target keywords.

Good communication is not only about speaking clearly, but also about listening actively. You probably will not know everything about the lives of your digital nomads, and you cannot control most of the things they do or the things that happen to them. Plus, if you are not giving them full-time work for full-time pay, chances are good that they have other clients or employers. When the digital nomads you count on request extensions or breaks, you would be wise not to disregard them. Let them explain the situation. Showing that you care enough to listen may motivate them to produce better work and remain loyal. Moreover, you earn that effort and fidelity.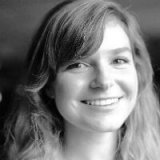 Content Manager at Referral Rock
Remote work can be isolating, so be sure to provide channels for team bonding and building to occur (even better if you can make a live meetup happen).
Some things our team does is have a monthly team meeting, where we talk business, but before we dive into the business portion we always do a fun 'get to know me' team-building question. This makes it easy for those who don't talk too regularly during the regular workweek get to know each other. We also do fun team activities or challenges. For example, we did an 'MTV Cribs' work edition where we showed everyone the town we lived in and some people even showed their workspace. We have also done a GeoGuessr challenge. Plus, we have a fun slack channel called 'Watercooler' where we share jokes and banter with each.
I thnk all of which makes even a remote team feel like a real team – and that makes it easy for everyone to work towards the same goal and stay on the same page.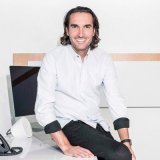 CMO, Nextiva
Managing digital nomads can be a seamless experience as long as there is constant and clear communication between managers and team members, as well as among the teams themselves. As a manager, I try to touch base with my team daily to get a pulse on their concerns and challenges.

It can be difficult for digital nomads to feel like they are part of the team, so I recommend managers make a point to celebrate the wins of everyone on the team, include those who work remotely. Set up regular meetings with in-office staff and digital nomads, so they can get to know each other and all feel like they are working towards the same goal.

Working on the same project management platform can help tremendously when it comes to managing remote workers. Choosing a platform that manages all communication – from chat and email to phone and text – can help messages not get lost and contribute to team cohesion.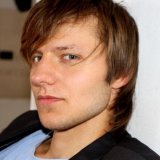 SEO Specialist at Zeropark
When it comes to managing digital nomads effectively, I think the most important thing is to spell out exactly how you'll evaluate their efficiency. I believe the more transparent the metrics are, the smoother your collaboration will be. For instance, if you're working with someone to build links to your website, then set up the number of links they should build each month. At the end of the month, their efficiency rate is crystal clear to both parties.
Also, I highly recommend setting up some hours when you expect your employees to be online so that you can exchange messages about the current work in progress and ensure their availability for calls.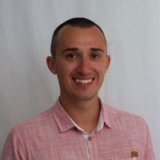 Founder at ThriveMyWay
You should know about the plans of your nomads, about their next destination and the time zone they're at. You should know when they travel, when they're settled to a place.
But the most important thing is to make them accountable. It's their responsibility to find a place with a good Internet, electricity and good working environment. I'm doing the digital nomad thing myself. Last year I went to an island in Thailand Koh Lanta, and rented a place close to a 24/7 open co-working space. That made sure I have Internet and good working environment all the time. It's not the most beautiful island to be honest but it allowed me to get work done because I am responsible to my work. And I expect the same from the digital nomads I work with.
In my free time I traveled to places without working conditions – some party destinations or small islands without proper Internet. Everyone can make that work – fun balance. Your nomad too.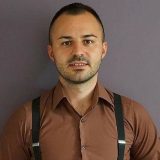 Digital Marketing Manager at Brosix
Communication is such a foundational element of any collaboration that you really need to make sure that you first and foremost have a simple communication structure set up when working with digital nomads. That's why my best tip is to find a secure communication platform. For example, our marketing team at Brosix is made up mostly of remote workers, and we collaborate via our software.

By using a Brosix team network we are able to streamline our communication and collaboration. For example, our system administrator created a "Marketing team" group for our department so that we can easily contact each other by selecting our group from the contact list view.

We also have our own chat room connected to the group where we brainstorm new ideas. If someone joins, or departs from, the team, they're automatically removed or added to the chat room, saving us time. We have another chat room exclusively for our content team where we're crafting our content.

We're constantly using the other features on our team network as well, such as screen sharing with remote desktop control and the instant screenshot feature. These features allow us to show things to each other or even directly demonstrate something on a colleague's computer. Once or twice a week we do an audio or video call, and we're also constantly using our P2P file transfer feature.

Having all of these features in one secure platform really helps us stay connected and facilitates our collaboration, both things that can be a real challenge when working with Digital Nomads.
Conclusion
Learning, communication, expectations, consistency, organized systems… There's a lot that goes into managing in-house teams that can also be applied to digital nomad teams, with a twist.
Master the tricks of the trade so you can get the most out of your team. Great teams don't work if the individuals can't figure out how to work well together. As the manager, it's your job to be the central piece in the complex puzzle that is a digital nomad team. With so many moving pieces and very little location stability, you have to find a way to make it work so you can get to work.
Hopefully, this collection of advice can get you closer to a successful team of digital nomad workers. Being able to produce something valuable with your team is a rewarding experience. It's even better when you know your team is living the life they want and getting the chance to enjoy their freedom without sacrificing the quality of their work.