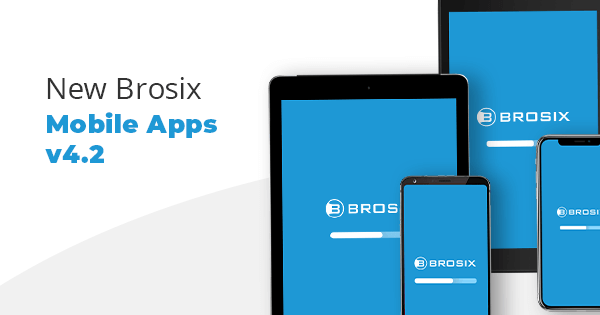 New Brosix Apps for iPhone and Android Released
As part of efforts to continuously improve its products across all platforms, the Brosix Team has released the Brosix Application 4.2 for iPhone and Android. This update follows the Brosix for Desktop 4.2 launch in May, and brings the numerous improvements in user experience and functionality to Brosix mobile devices.
New and Improved Features for Mobile
Brosix 4.2 for iPhone and Android comes with numerous changes to the overall app experience aimed at making Brosix mobile apps more user-friendly and intuitive. The update also includes several key changes to user statuses, push notifications and additional support for several languages. These include:
User Personal Statuses – set personal presence statuses (Online, Away and Busy) and custom status messages
Contact Statuses – display the current presence status of all contacts
Language support– improved support for right to left languages, including Hebrew, Arabic, and Persian
Push Notifications – mute notifications from any or all contacts for an hour, a day or indefinitely
Available for Users Now
Brosix 4.2 for iPhone and Android is currently available, and users who would like to download the update can do so immediately from the App Store and Google Play.
The team at Brosix is certain that this latest update will provide Brosix users with an even better Instant Messaging experience. The team is also already looking forward to the exciting possibilities this update open in the coming months.