Improved Web Control Panel
Our Improved & Refined Web Control Panel
Our dev team has been hard at work to release a new web control panel for our enterprise customers, which was rolled out on 18th of last month.  It's a part of our constant efforts to simplify and streamline experience for users. The web control panel is a centralized feature that gives IT administrators in an organization tremendous flexibility to manage users of the private IM network. Administrators can assign specific features to users, check activity logs, and more. It's a powerful feature that gives an overview of all the users on the IM network.
The following are some of the major changes to the new control panel:
New and improved design to make it easier for our customers work with the panel
Improved reporting
Improved order process
Improved license management
The new panel has been redesigned to achieve better usability and management of the IM network. Changes have been made under the hood as well to offer a rich experience for reporting, order processing, and license management.
There are various benefits of having a centralized control panel for your corporate IM network: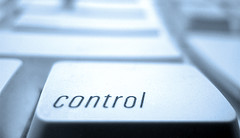 Web control panels are useful for adding users or new employees to the network; administrators can either add the users or have the users add themselves through a simple web sign up interface.
Another benefit is the ability to have accounts or users with limited rights. For example, some users are granted access to text chat function or video call function and so on. Each function has a separate module which can be enabled or disabled. Modules can be disabled or enabled for the entire network as well.
You can even create groups such as Marketing Department through the control panel and assign users to the group. The groups you define will be automatically shown in users contact lists. Monitoring and reporting is also made possible with the control panel.
Administrators can check specific user activity logs for a particular time period and report it to the higher ups if required.
These are just some of the benefits of using a control panel. Check all of them by logging in and using your new Brosix control panel. You don't need to upgrade as your IM network has been automatically upgraded. Happy Brosixing!