Best Messenger of 2012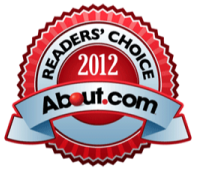 Brosix Comes in First Place in 2012 About.com Awards
The Brosix team is pleased to announce that Brosix Instant Messenger was voted one of the top instant messaging programs in the following categories in the About.com
2012 Readers' Choice Awards:
1st place in "Best Enterprise(Business) IM of 2012": Brosix beat out competitors, including Squiggle, 24im, and Microsoft Lync, for the second year in a row.
2nd place in "Best Mac IM of 2012": Brosix is proud to be recognized in this category, as they offer their private and enterprise instant messaging software for Linux, Mac, and Windows operating systems.
2nd place in "Best Android IM of 2012″: Brosix offers a version of their instant messaging software for both Android and iPhone. The Brosix mobile apps consistently bring positive reviews and users consistently download the apps and recommend them to other Brosix instant Messaging users.
"We are so excited that Brosix has been again recognized by the online voting community on About.com," Stefan Chekanov, Owner of Brosix, said. "We enjoy participating in these types of awards each year because it motivates us to continue developing, supporting, and growing an amazing instant messaging product."
For more details on the voting categories and results, go to Reader's Choice Awards 2012 About.com