Best IM Client 2011 vote is open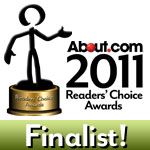 The Reader's Choice Awards 2011: Best IM contest is now open over at About.com. We would love for you to vote for Brosix!
We have been nominated in the following categories:
Best IM Client for Mac 2011: Brosix
Best Business IM 2011: Brosix
Best IM Feature 2011: Brosix Screen Sharing
Thanks to all our customers, users and friends that supported us for this nomination.
Voting is now underway and we would appreciate your support. Voting ends Tuesday, March 8, 2011 at midnight EST. So, hurry to vote and make all your friends vote as well.
You can vote for Brosix by following all of these links. It is important to click on each of these links as they vote in different categories
Vote for Brosix in Best IM Client for Mac 2011
Vote for Brosix in Best Business IM 2011
Vote for Brosix Screen Sharing in Best IM Feature 2011
There's no prize — just the bragging rights that come with knowing that the readers of one of the Web's largest networks love your favourite IM client – Brosix 🙂