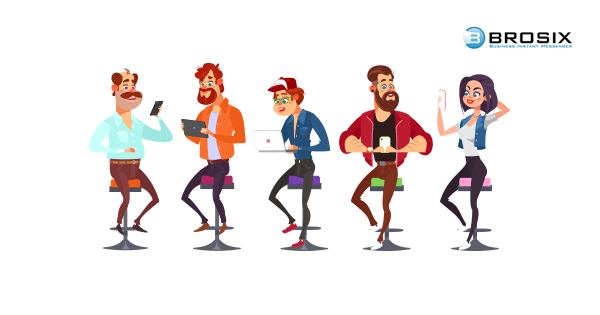 Ensure the Success of Your Inter-office Communication – Here's How.
Inter-office communication today comprises many things – directives, consultations, collaboration, ideas shared between team members, social interactions, and more.
And with such a broad range of communication taking place in offices today, ensuring its success is a challenge – and one that's vital to organizational productivity and performance.
So how can you ensure the success of your inter-office communication? Here's how!
Strategize
Before you can successfully create an environment of team-wide communication and collaboration, you need to strategize.
Ask questions like:
What's the current state of your internal communication?
Where is there room for improvement?
What results do you want to achieve?
How will you achieve those results?
How soon can you realistically expect to reach your goals?
A thoughtful and well-documented strategy is your roadmap. It establishes your starting point, guides you along the way, and helps you effectively pinpoint shortcomings and monitor progress – so you can more efficiently foster a culture of communication that empowers employees to work together.
Employ Appropriate Tools
Your employees have enough on their plate already. The last thing they need to worry about is being equipped with the right tools to communicate effectively.
Luckily, as technology fosters the development of myriad applications and platforms to enhance team productivity – with inter-office communication and collaboration tools the focal point of this evolution – there's no shortage of tools on the market to keep teams in touch and in the know.
Consider employing:
Productivity apps to optimize and maintain team performance levels
Project tracking software to consolidate task management
A team communication and collaboration platform to streamline inter-office communication
Be Visual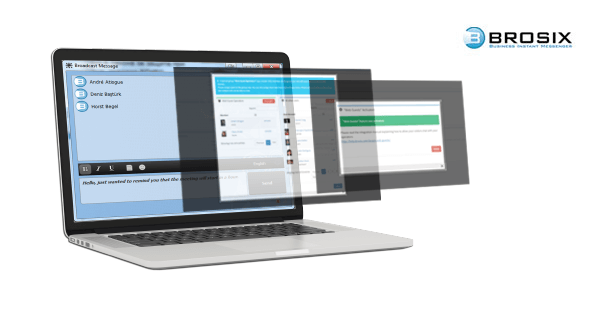 Humans are primarily visual beings, with as much as 65% learning by seeing. Incorporating visual aids into your inter-office communication can make a more powerful impression, boosting not only retention, but also productivity.
Collaboration tools such as:
Virtual whiteboards allow for the visualization of graphs and charts, sharing and editing of images, and facilitation of real-time brainstorming and feedback.
Screen shots help you more accurately relay bug and error information, highlight mistakes or improvements, and digitalize records, receipts, and invoices.
Screen sharing aids you in explaining complex configurations, demonstrating software, applications, or processes, and fostering more active participation and engagement.
In addition, you could consider digital signage to keep your team in the know regarding goals, metrics, KPIs, company initiatives, lunch menus, and so on.
Don't Forget the Fun
Rest assured that, outside of the office, your employees' private chats are brimming with emojis, GIFs, memes, and other media.
Give your teams some freedom to incorporate these forms of media into the inter-office chats, as well. Consider a common chat room where team members can share random news stories, funny videos, or internal chit-chat.
This makes your internal communication less foreign, allows employees to blow off some steam, and builds team camaraderie in the process. Do pay attention to context, though, and don't overdo it.
Productivity is important, but making it your sole objective is bound to leave employees drained and burnt out.
Tailor Your Channels
By not tailoring your inter-office chat spaces, you risk creating an environment of irrelevance and inefficiency.
Tailor your chat spaces, for instance, by:
Customizing chat rooms in this way ensures that group communication is relevant and useful to the parties involved – making team chats less prone to time-wasting and more likely to advance creativity and teamwork.
What's more, creating chat rooms for team-building or feedback and ideas, for example:
Furthers an inter-office dynamic thats team-oriented and productive
Allows you to better focus task and project-oriented communication
Keeps you abreast of potential brilliant ideas or beneficial criticisms
Inspire Cross-functional Teamwork

For communication and collaboration to succeed, it must traverse teams, departments, and even locations. Cross-functional teamwork not only helps team members learn from one another, but promotes unity and reinforces mutual dependence as a condition for success.
Unfortunately, dynamic collaboration isn't always possible via phone or email, especially as distributed teams and remote workers increase in number.
Over a team communication and collaboration platform, like Brosix for example, employees can transfer files peer-to-peer and unlimited in size and number, share their screen, co-browse, and then discuss in real time via instant messaging or voice or video chat.
Such a setup is ideal for:
A designer and content writer to efficiently collaborate on page edits
A tech writer and QA to mutually develop use cases
An HR rep and social media marketer to create compelling job adverts
Maintain Transparency
Transparency promotes more successful inter-office communication because it breeds visibility, openness, and accountability.
Text chats and chat rooms provide visibility for everyone involved. Each party has a voice and everyone's on equal footing.
When organizations communicate via a unified platform – from the CEO down to the accountants, admins, developers, and marketers – team members are more approachable; creating a virtual open-door policy and leveling the playing field.
Moreover, when internal communication transpires over a private team network it boosts accountability in multiple ways by:
Allowing for thorough record-keeping of all communications
Providing comprehensive administrative controls
Ensuring focused communications through contact management and features control
Make It Actionable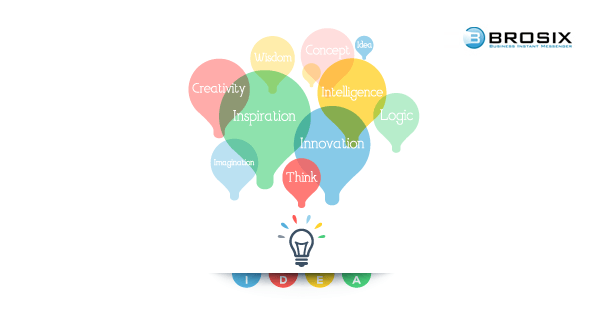 Informing your team is job one. Not far behind, though, is action. Tools like broadcast messages help produce not only timely information, but a deliverable.
With a broadcast message, consider:
Employing calls-to-action
Sending inspirational or motivational quotes
Incentivizing successes and jobs well done
Lead by Example
Successful inter-office communication should transpire both horizontally and vertically. For that to happen, the top levels of the organization – executives, directors, and managers – must uphold knowledge and information sharing, transparency, and engagement.
That means taking an active and visible role in day-to-day processes, like:
Participating in team discussions
Involving team members in the decision-making process
Praising successes
Offering valuable feedback
Managing criticism
Effective inter-office communication isn't just a low-level process. It's vital to success – company-wide. Thus those at the top must be active participants.
Don't Be Afraid to Switch Off
The instantaneous nature of team messaging has been a blessing for communication and collaboration – keeping it both continuous and real-time.
If not managed, though, constant connectivity and the urge to always "be on" can be a serious roadblock to productivity.
When you need to get work done, don't be afraid to turn off notifications, set your status to away, or just switch off for a bit. Your team chats, and teammates, will still be there when you come back online.
The Result
Inter-office communication is a microcosm of your organization. If company processes and products are faltering or collaboration is suffering, chances are internal communication isn't up to par.
By going back to the basics – developing an appropriate communication strategy and considering these tips – you can better ensure the success of your inter-office communication and, as a result improve productivity and performance company-wide.