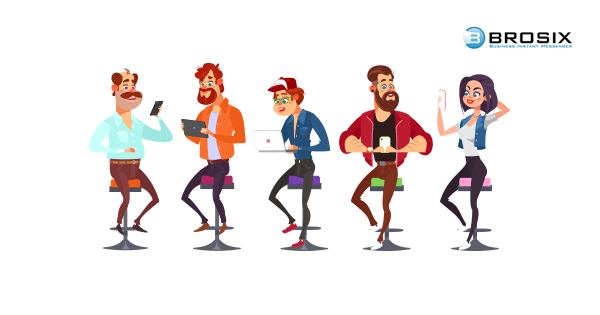 8 Workplace Chat Apps for Smooth Office Communication
Workplaces today depend on technology for almost everything, not least of which is internal communication. Chat apps are at the center of this transformation, facilitating timely and productive communication and collaboration in an age of remote work.
But with so many apps and chat programs out there, each with different feature stacks and price points, settling on one that actually promotes office communication and simplifies processes isn't easy. That's why we put together this list. Find below the most affordable and user-friendly messaging software, a few tips to ensure your internal chats remain productive.
Why Chat Reigns for Inter-office Communication
Every organization is a system of interdependent parts. Teams and departments are often located in separate offices or branches, yet workflows and processes must remain in sync in pursuit of company objectives. Internal communication makes it possible.
Chat apps geared toward the workplace provide the most effective way of communicating. Real-time capabilities, such as instant messaging, audio and video chat, screen sharing, and file sharing, are more immediate and collaborative than email and enable meaningful interactions when in-person communication isn't possible.
Best Apps for Chatting at Work
Here's a list of the leading apps and software programs for office communication today.
Brosix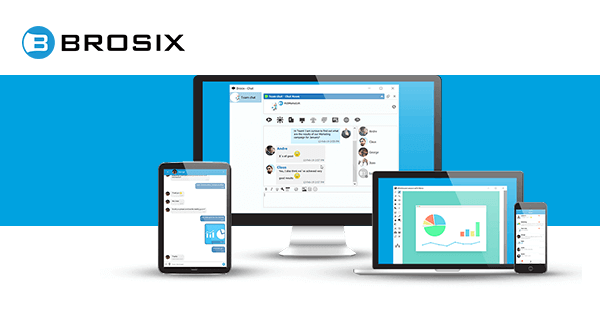 Available on: Windows, macOS, Android, iOS, Linux, Web
Brosix is an all-in-one instant messaging software for businesses. Combining real-time messaging and collaboration with advanced control options, Brosix is built for the office, no matter its shape or size.
Robust messaging features allow you to chat one-to-one, in groups, or via crystal clear audio and video chats. You can even broadcast messages to handpicked audiences. Thanks to a user-friendly interface, screen sharing with remote desktop control, instant screenshots, and virtual whiteboard conferences are never more than a click away from.
There's no doubting Brosix's workplace credentials. Each Team Network is fully encrypted and administrable. Authorize who can join the network, who can chat with whom, who has access to which features, even individual user data security levels. And while many chat apps limit file sharing, Brosix never limits the number of files you can transfer or their size!
Brosix goes to great lengths to ensure seamless and secure communication.
Brosix pricing: Free Team Network for up to 3 users; from $4.00 user/month
Slack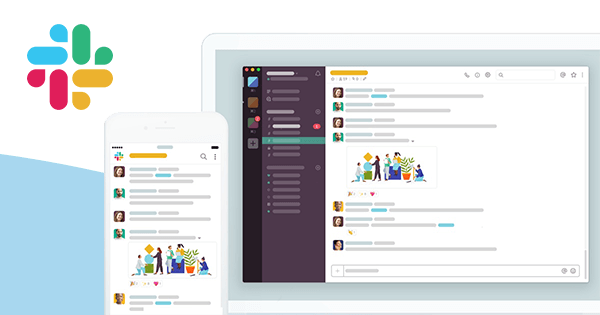 Available on: Windows, macOS, Android, iOS, Linux, Web
Perhaps no other chat app has earned the reputation that Slack has. Today, Slack counts more than 20 million active monthly users, in large part thanks to its hip interface, user experience, and large number of integrations.
In a Slack workspace, you can chat one-on-one, or in channels that can be private or public, meaning anyone in the office can join. You also get audio and video calls, screen sharing, and file sharing. To streamline workflows, Slack connects with tons of other commonly-used office software and programs like Google Drive, Trello, and Zapier, making it one of the more powerful messaging tools today. But those integrations give it one of the highest price points on this list, and its value hinges largely on you using those other apps.
If Slack isn't the app for you, you may want to consider one of these Slack alternatives.
Slack pricing: Free 10K messages and 10 integrations; from $6.67 user/month
Yammer
Available on: Windows, macOS, iOS, Android, Web
Yammer is one of several messaging tools in the Microsoft ecosystem. Functioning much like an internal social network, Yammer makes for an interactive experience where you can follow your coworkers and write posts. Thanks to its unlimited audience size, Yammer allows you to create a wider environment of communication. That's useful for things like HR polling or surveys. And because it's part of the Microsoft community, you can access everything in the Microsoft suite of programs, such as Skype video calls, SharePoint intranet, and of course Word docs, Excel spreadsheets, and PowerPoint presentations.
We recently reviewed Yammer in-depth. Check it out!
Yammer pricing: from $8 user/month
Flock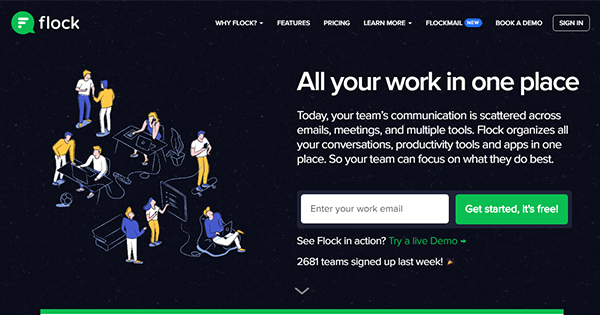 Available on: Windows, macOS, Android, iOS, Linux, Web
Flock has positioned itself in recent years as a challenger to some of the biggest chat applications. Like Slack, you get direct and channeled messages. That allows you to chat one-on-one, or in groups that are open to either the whole company or just specific coworkers. There's also voice and video conferencing and the ability to send voice notes. To track office productivity, Flock doubles as limited a task manager providing file sharing, to-do lists, and reminders.
Flock pricing: Free 10K searchable messages and 10 public channels; from $4.50 user/month
Chanty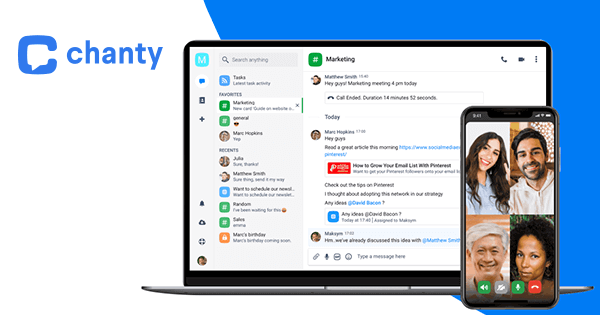 Available on: Windows, macOS, Android, iOS, Web
Chanty is an AI-inspired office chat and collaboration tool. Conversations take place on public channels, in private groups accessibly by invitation, or individually through direct one-on-ones. You can turn messages into tasks and then create task-related threads. Users also get group audio and video calls and file sharing.
Chanty is great for keeping messages and tasks organized. The Teambook feature organizes conversations, pinned messages, files, and tasks and provides you unlimited search and filter of your team's work history.
Chanty pricing: Free for up to 10 members; paid plans from $3 user/month
Twist
Available on: Windows, macOS, iOS, Android, Linux, Web
Twist is a simple messenger application from Doist, makers of the popular productivity app Todoist. Unique from other apps, Twist automatically turns every chat into a thread and then organizes them into an inbox that you can peruse as you go, much like you check your emails. It's a great way to sync inter-office communication spread across time zones. Invite guests to the platform, such as freelancers and consultants. You also get direct messages, searchable message histories, and integration with Todoist.
Twist pricing: From $6 user/month for unlimited message history, storage, and integrations
Discord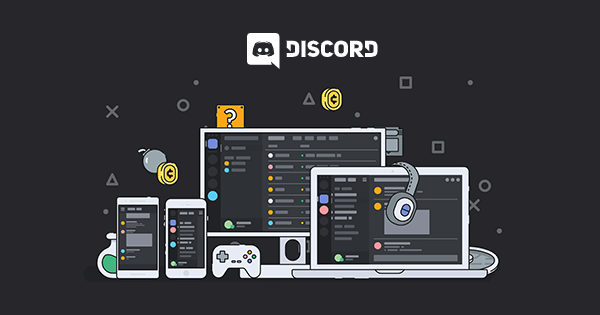 Available on: Windows, macOS, Android, iOS, Linux, Web
More synonymous with gamers than offices, Discord has been gaining steam as a capable messenger app for the workplace. With Discord, the focus is fully on voice communication. You can set your microphone to "always on" and share your screen, useful for the growing number of virtual presentations taking place. Communication happens in public and persistent chat rooms, or in private channels where you can chat, share files, make voice and video calls, and more.
Explore our recent Discord review for a deeper dive into the VoIP messaging platform.
Discord pricing: Free; $9.99 user/month for higher quality video and larger file uploads
Workplace by Facebook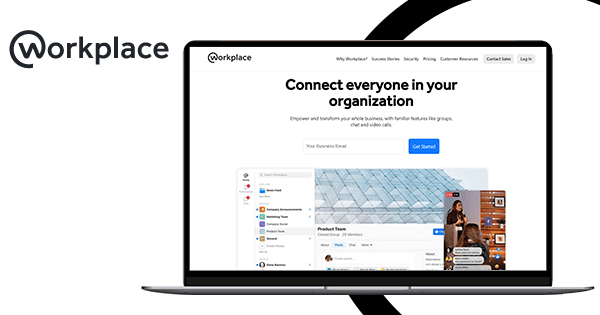 Available on: Windows, macOS, Android, iOS, Web
Workplace is Facebook's enterprise connectivity platform. Interactive yet familiar, Workplace delivers a social media-like communication experience featuring a news feed, personal pages, posts, comments, and likes. Chat happens in direct messages, private or public chats, and Groups – separate pages for teams or projects to post updates, share media, and collaborate. Users can make one-to-one voice and video calls and share files. A knowledge library alongside Chats and Groups turns Workplace into a company intranet, while live-streaming capabilities make it possible to hold virtual events with real-time commentary and feedback.
Workplace pricing: From $4 per user/month; $8 per user/month for large enterprises
Best Practices to Keep Your Internal Chats Productive
Having the right program for office chat is only part of the equation. How you use it will play a significant role in the state of your organization's communication.
Go for Short and Sweet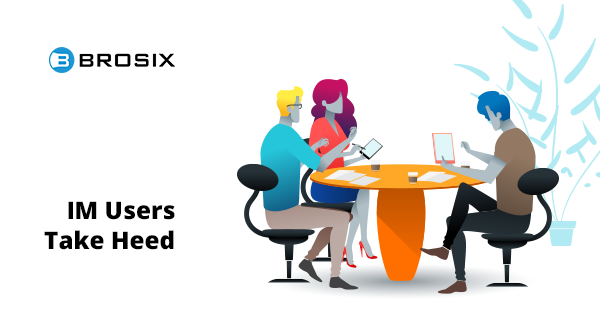 Instant messages are designed for brevity. So get to the point! A good rule of thumb to consider is the length of a tweet. If you're approaching that limit, consider sending an email instead. If the content of your conversation is so important that you can't risk a misunderstanding, or if the interaction is persisting into overtime, then try a voice or video call or opt for meeting in person.
Employ Visual Aids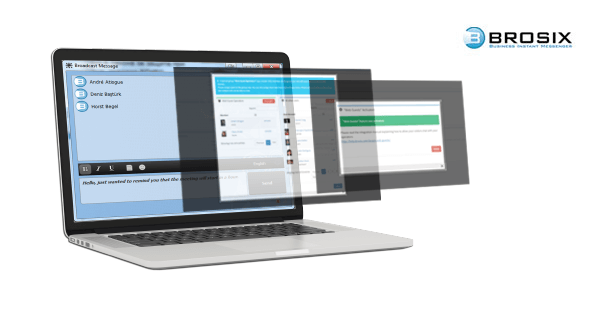 Humans are visual creatures. But just because you're chatting with coworkers doesn't mean your conversations can't be interactive. Sharing your screen or sending a quick screenshot enables you to convey complex messages much more effectively. For more in-depth collaboration, virtual whiteboards provide a wealth of interesting possibilities. Share and mark up images, create graphs and charts, or visualize feedback in real time.
Use the Chat History
A common criticism of chat is that it's disruptive. It doesn't have to be. When you need to find information or remember a detail, rather than messaging the other party straight away and interrupting their workflow, check the chat history. Often you can filter by keyword or date, which is useful if you can't recall specific details but know when the conversation happened.
Make It Actionable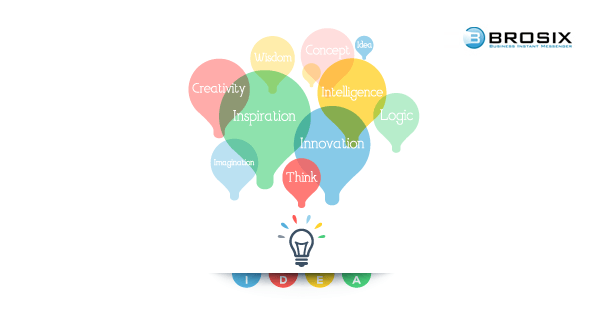 The linear nature of chat sometimes makes communication mundane. Luckily, modern-day messenger tools are loaded with features to inspire action beyond back-and-forth conversation.
Broadcast messages allow you to craft tailored information that you can send to handpicked audiences. Send out reminders or calls-to-action, or simply share an uplifting motivational quote. Get creative by employing file transfers or video chats to carry out some fun remote team-building activities. Share workplace photos, have a virtual meal, or play a virtual quiz game.
Create a Space Conducive to Chat and Collaboration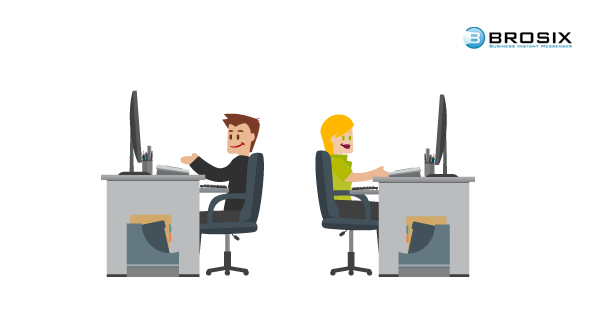 The best way to both encourage internal communication and ensure it stays productive is to create a space that's naturally conducive to chat and collaboration.
Brosix provides all the features your workplace needs for advanced communication. Robust real-time messaging channels, rich voice and video capabilities, and powerful collaboration tools pair together seamlessly.  With enterprise-level control over your Team Network, you can manage shared chat spaces, who can chat with whom, user access to features, how users access the Brosix apps, and more.
Brosix allows you to create a custom communication network tailored to your business. Book a demo today!